Batman Fans Feud Over Which Actor Had the Best Batsuit, From Michael Keaton to Robert Pattinson
Batman has seen dozen of actors across live-action, animation, and games. Naturally, fans latch on to their favorite Bruce Wayne and defend every aspect, from the acting to his costume. In a fan discussion, Michael Keaton, Christian Bale, Ben Affleck, and Robert Pattinson's Batman costumes go head-to-head for the best live-action Batsuit.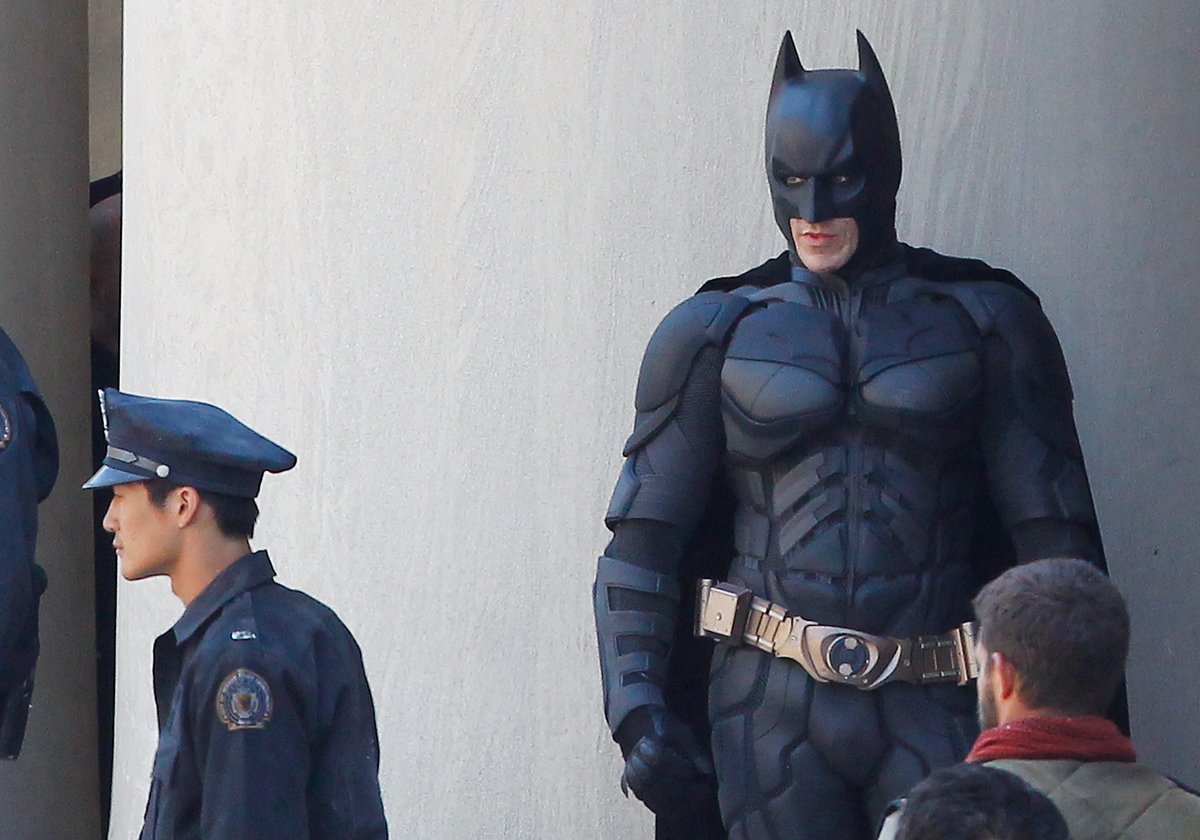 Several Batman fans find their favorite as the obvious choice for best Batsuit
A video appeared on Twitter Monday afternoon, teasing 4 Batman actors decked out in their Batsuits.
Fans vouched for their favorite suit under the post from Culture Crave. Many fans claimed the obvious answer was Pattinson's The Batman suit. Bearing a sharp emblem and shorter ears than other versions, Pattinson has the freshest Batsuit.
However, others disagreed, claiming that The Dark Knight trilogy takes the win. They specifically focused on Bale's 2008 version. Unlike Pattinson, Bale's suit has a much less noticeable insignia.
Keaton saw love thrown his way. The yellow oval has caused a shocking amount of fan debate over the years. However, some fans count it as a deciding factor to win.
A couple of fans took to building a ranking of every Batsuit represented. These tier lists often put Bale's version toward the top.
Some outliers even shouted out support for George Clooney. And who could talk about past Batman actors without mentioning Adam West?
However, despite only 4 Batman actor present in the post, 6 Batsuits sat on display for fans to fight over. 
Christian Bale and Ben Affleck had two versions of their Dark Knight represented
Sandwiched between the Tim Burton and Keaton take on Batman's iconic suit sat Bale and Affleck.
The actors from Christopher Nolan's Dark Knight trilogy and the DCEU Batman V Superman saw two Batsuits each.
This caused some fans to be split over who to choose. Some fans even elected to choose two versions of Batman, one played by Bale and one by Ben Affleck.
While Affleck had two versions to choose from, the discussion still favored Pattinson and Bale for the best Batsuit.
Some fans couldn't decide at all on the best Batsuit
Every new version of Batman brings new opportunities. Actors have brought their own charms (and campiness) to the character.
A few fans commented that choosing a favorite was nearly impossible.
Whether you prefer the yellow circled Bat-logo, the metallic Affleck armor, the long ears of Christian Bale's cowl, or the short spikes from Pattinson, they all have their strengths.
Fans highly anticipate seeing Pattinson's Batsuit in action. However, DC revealed that Keaton would reprise his role alongside Affleck in Ezra Miller's The Flash.
Who knows how the Batsuit could evolve next.