'Batman': The Real Reason the 1966 TV Series Was 'So Corny'
Unlike today's broody, dark adaptations, the 1966 Batman TV series took a campy approach to the Caped Crusader's story. And according to the show's creator and producer, there was a reason behind its corny tone.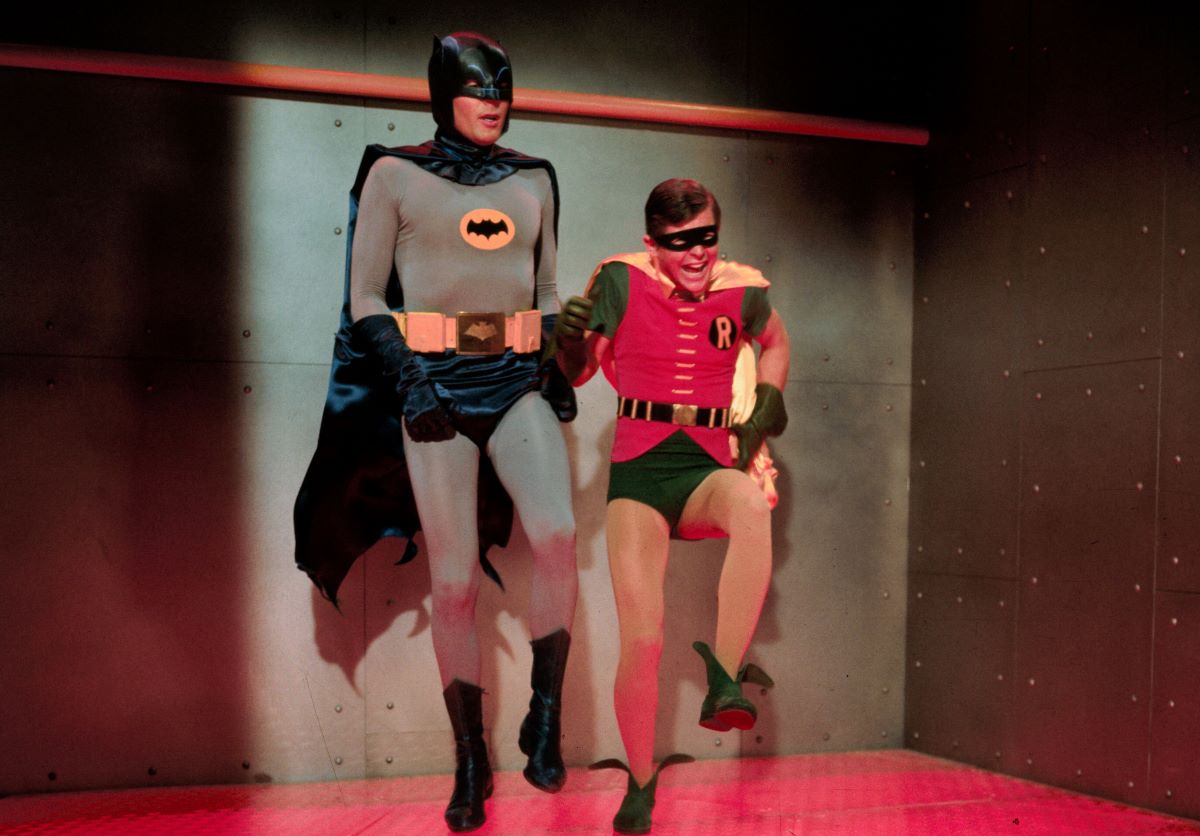 Producer Bill Dozier didn't read 'Batman' comics until the series was pitched 
In the 60s, Bill Dozier was a producer for 20th Century Fox. And while he knew of the Batman comic books, he'd never read one. So when he was pitched the idea for an on-screen project during a trip to New York City, Dozier wasn't sure what to think. 
"The vice president in charge of program development at ABC, a bright young man named Doug Kramer, asked me to have lunch with him, and he told me that ABC had recently bought the rights to Batman," Dozier said in a 1960s interview with CBC. "Not knowing exactly what to do with it or how to do it, just having kind of a seat-of-the-pants hunch that it might be a good television series, he asked me if I would be interested in producing it within my company at 20th Century Fox."
"I was a little taken aback because I had never had a Batman comic book in my hands," he said. "So I bought about a dozen of them… and it took a bit of doing to get some of the older ones; they cost three, four dollars apiece."  
Dozier read through the comics on the flight back. And after going through some of the original material, he began to understand the appeal. 
Why Bill Dozier made the 'Batman' TV series so corny
After reading the Batman comic books, Dozier realized there was only one type of on-screen version that would work. He told CBC that to ensure the show appealed to all audiences, it had to be over-the-top and slightly ridiculous. 
"The fairly obvious idea [was] to make it so square and so serious and so cliche-ridden and so overdone, and yet do it with a certain elegance and style that it would be funny," Dozier recalled. "It would be so corny and so bad that it would be funny. That appealed to me, and I then began to enjoy it, and I began to enjoy working on it." 
Dozier hired Lorenzo Semple Jr. to write the script. And together, they created a show that made Batman a household name. 
Adam West thought the campy element was wonderful
Adam West portrayed the Caped Crusader on all three seasons of Batman and in its accompanying film. Despite being a serious actor, West was delighted to deliver a campy performance for the series. 
"[I enjoyed] creating scenes that were funny and ridiculous, and yet inventively wonderful," he told Moviefone in 2017. "For example, first of all, we had great writers, and our directors were good -– most of them. And the wonderful thing is that the executive producer, the late Bill Dozier, and the others, Charlie Fitzsimons, and I, we all got together with the same kind of concept about tone and what we were doing, and how we wanted to do it."
"So that when I'm running up and down the Santa Barbara Pier for half a day with a bomb over my head, trying to get rid of it and I can't, these moments — comedically — become fascinating to cook with," the late actor added. "The show and all of its silliness and fun, and the satirical tongue-in-cheek elements, it still, in some manner, influenced or helped people in a good way."