Batman on Webtoon: What It Could Mean for Indie Creators
DC Comics released a Batman series on the webcomic platform Webtoon this week, with the first three "episodes," as the platform calls them, being offered for free. The comic itself is absolutely charming. But what does this mean for platforms like Webtoon, which have traditionally been the domain largely of indie creators?
'Batman: Wayne Family Adventures' is endearing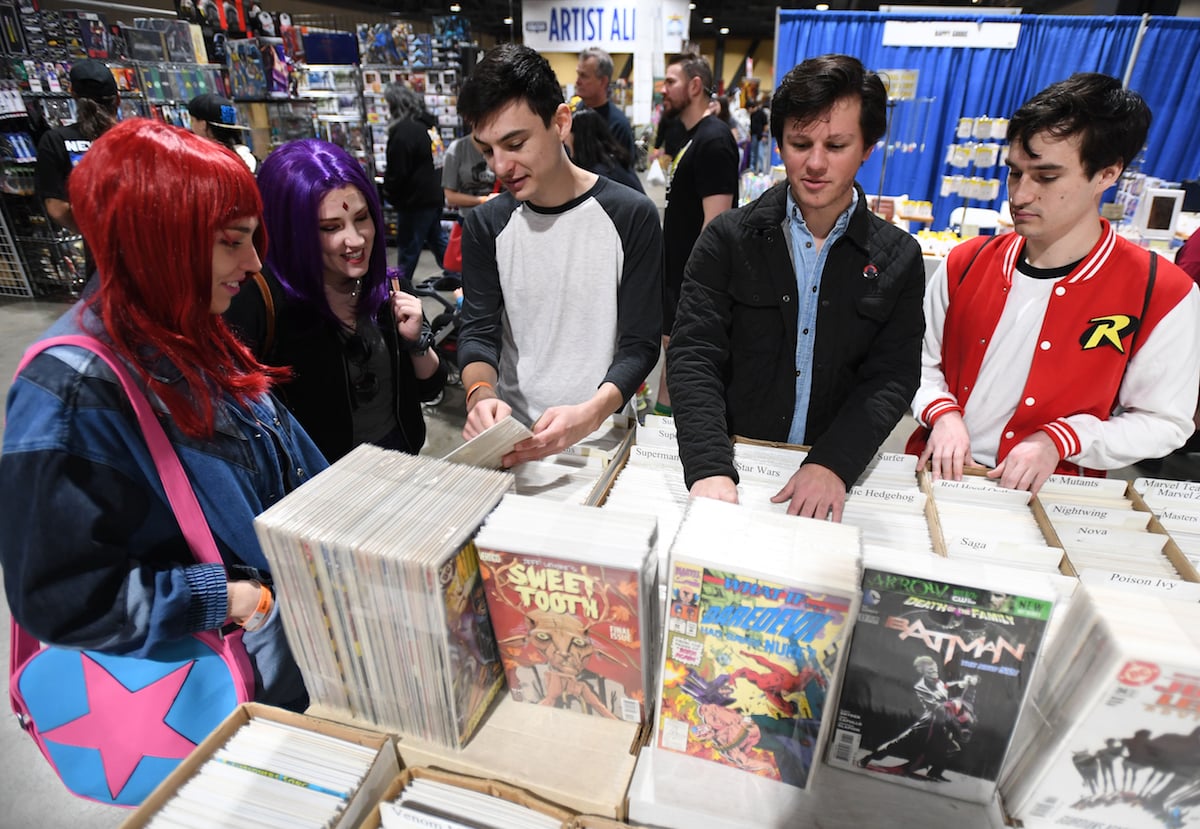 The comic is called Batman: Wayne Family Adventures, and it's sweet and endearing. It makes the most of the Webtoon platform, where installments of stories are told in short snippets and read vertically by scrolling down.
The series gives us snippets of the daily lives of the Bat family and their interactions with one another. We see them all fighting over the last of Alfred's cookies, for example. Damian tries to drive off in the Batmobile and Barbara Gordon has to tell him no.
And we see Babara and Jim getting coffee and talking about their day, with Barbara of course playing it a little coy to avoid revealing that she's Oracle. What's so enjoyable about the comic is that it gives us a glimpse of the small, everyday moments in which these characters demonstrate how much they care about one another.
Will this hurt the platform?
As charming as the comic is though, there's a risk it may not be a great thing for indie creators. And DC has plans to publish Superman, Wonder Woman, and other comics on the platform, as well, as Variety reports.
Webtoon has been invaluable to indie creators seeking an audience. Many comics independently published there have been picked up by larger publishers.
Take Lore Olympus, for example. It's Rachel Smythe's re-telling of Greek mythology, and it's a longtime fan favorite on Webtoon. The publisher Dark Horse snatched it up and has plans to publish the collected editions in the fall.
But if indie creators are competing against publishers like DC Comics, it could make it more difficult for them to be seen. When comics like Wayne Family Adventures are taking up the slots in Webtoon's "popular" section, it could be more difficult for indie creators to break through and make it to the top of those charts.
How could it benefit indie creators?
On the other hand, there is the possibility that having publishers like DC Comics involved in webcomics could have some benefits, as well. Webcomics are still somewhat niche, but having a Batman comic published on the platform could bring in readers who otherwise may have stuck to more mainstream comics.
Perhaps readers who go to Webtoon for the Batman story may look around and discover some indie comics they enjoy, as well. But the key here will be balance. Having a few mainstream comics published on the platform might be helpful. But having too many could start to push indie creators out of a space that they built from the ground up.
Having publishers like DC involved could certainly help to bring webcomics to the mainstream a bit more. And that could be a good thing for indie creators working to grow their audiences. But it could only be an occasional phenomenon. Otherwise, it could lead to large publishers monopolizing the space. Again, finding the right balance here will be an important factor, as there is the potential here for it to have some benefits if approached correctly.
RELATED: 'Batman: The Audio Adventures' Release Date on HBO Max Confirmed