Bayleigh Dayton Cries Over Tension With Dani Briones, Talks About Race in 'Big Brother'
How houseguests play Big Brother has led to tough talks about racism and the game. Bayleigh Dayton was seen crying on the live feeds after having a bad interaction with Dani Briones and she talked about how race is coming into play this season.
The Committee is in power of 'Big Brother 22'
It looks like Big Brother 22 is shaping up to be another season where a big alliance picks off the rest of the house. The Committee has had power over the house since the beginning of the season.
Cody Calafiore, Dani Briones, Tyler Crispen, Memphis Garrett, Nicole Franzel, and Christmas Abbott are in the alliance. They went on to evict Keesha Smith, Nicole Anthony, Janelle Pierzina, and Kaysar Ridha.
Some fans have noticed this alliance has only white people. This means they're targeting the minorities and the people who aren't working with them.
Live feed fans haven't been happy with Dani Briones' comments
Briones has been seen making comments about other houseguests on live feeds. One of them was when she wrongfully called Da'Vonne Rogers' hair a weave. Rogers corrected her saying, "This is my real hair, this is my wig" and they all laughed.
Things have also gotten more tense between Dayton and Briones. Briones told Franzel she thinks Dayton "just took" Pierzina's clothes without any proof.
Briones wants them out of the house. She selected them to play against each other in the Head of Household competition in episode 13. She also previously voted for Pierzina to stay and lied saying it was Dayton who voted for her.
Bayleigh Dayton cries over how she's being treated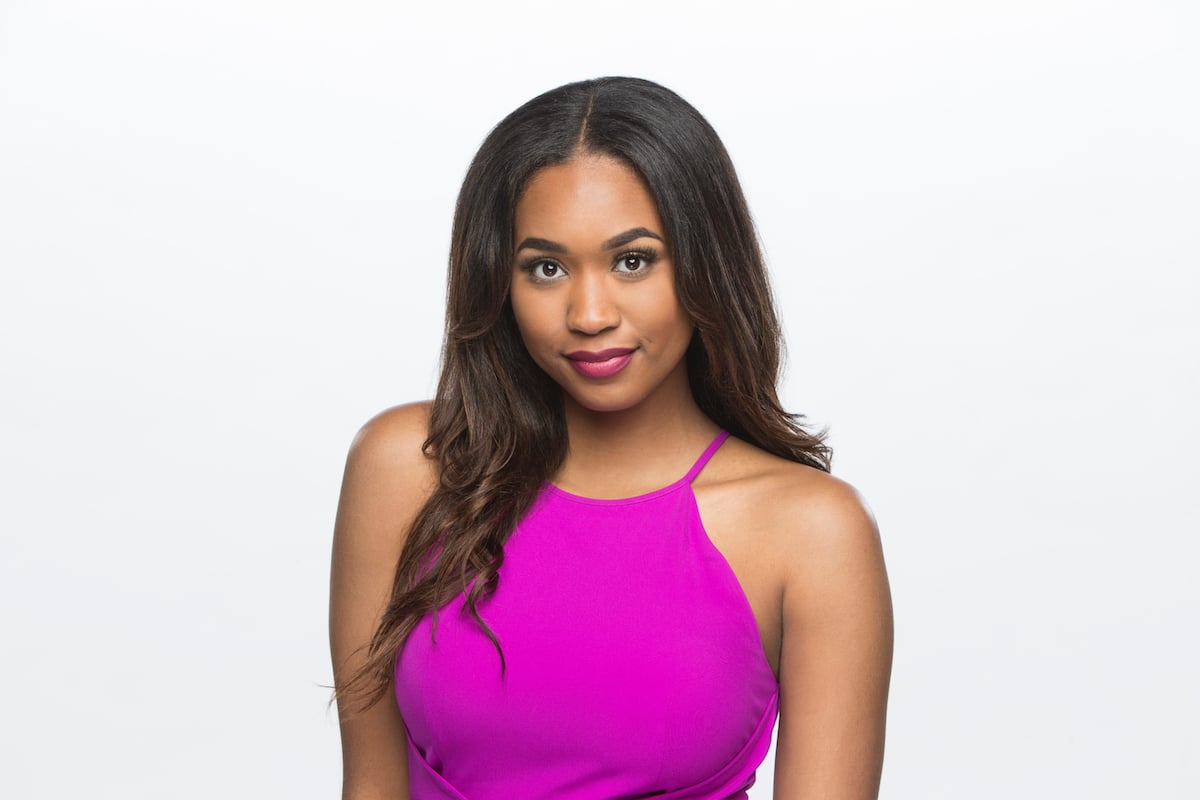 Dayton was seen talking to Rogers on the live feeds on Sept. 3. She said she overheard Ian Terry apologizing to Franzel for spreading rumors to Ridha. Terry said he did it because Rogers and Dayton were coming for him and he thought Franzel was in an alliance with Dayton.
She mentions that she noticed Briones staring at her in the kitchen later. "I just go 'Hey, I don't know what I did to offend you. But I apologize,'" Dayton told Rogers. She said Briones just stared at her.
Dayton said she walked to the bathroom, punched a wall and cried after this. She later talked about the white players and how they're running the house.
"Why do they always get to be the house? There's five of us on the other side. Why can't we be the house?" she asked Rogers. Dayton starts crying.
The five might be in reference to the five non-white players that were cast for Big Brother 22. That would include Dayton, Rogers, Ridha, Kevin "KC" Campbell, and David Alexander.
"We had a conversation, 'I wanna adopt a Black son'…you b*tch," Dayton said. She later added, "Don't come to me about that and then won't look me in my eye and speak to me. I just don't get it."
It looks like tension is building between Briones and Dayton. Time will tell how it will further affect the game.