Baz Luhrmann's Best Movie Moments and the Latest On His New 'Elvis' Movie
Australian filmmaker Baz Luhrmann has directed just six movies in 30 years. Each one uses editing, color, and music in unconventional ways. They've earned critical reviews, almost $1 trillion at the box office, and their soundtracks have sold like proverbial hotcakes. Now 59, Luhrmann is working on an Elvis Presley biopic, his first movie in almost a decade.
Baz Luhrmann's 'Strictly Ballroom'
Luhrmann's first film is the story of Scott Hastings (Paul Mercurio), who defies his parents (ballroom dancers) to create his dancing style. There are epic dancing sequences mixed within narrative scenes showcasing Luhrmann's unique style of filmmaking. Strictly Ballroom became an unexpected global phenomenon and continues to influence, including TV's Dancing with the Stars.
The finale of Strictly Ballroom is a culmination of Luhrmann's unusual style. The paso double may be familiar to audiences today, but it was new and exciting in 1992. The movie's ending has lost none of its exhilaration as we watch Paul and his partner Fran (Tara Morice) make impressive moves at the dance competition. Even fistfights and the shutting down of the sound system can stop this couple from dancing the paso double, which isn't strictly ballroom.
Baz Luhrmann's 'Romeo + Juliet'
In 1996, Lurhmann released Romeo + Juliet, an unusual adaptation of Shakespeare's famous play featuring a young Leonardo DiCaprio and Claire Danes. The director kept the original language. However, he transplanted the story to modern-day and a fictional Florida town. Luhrmann sets a style by selecting the prologue scene with a news anchor on television from the start. He used quick cuts to introduce the characters during a street scene. Luhrmann sometimes spells out significant words. It does not take long for the audience to realize this is not your father's Romeo and Juliet.
Baz Luhrmann's 'Moulin Rouge'
Luhrmann's best-known movie is 2001's Moulin Rouge, which dances between dramatic scenes and many musical numbers. The story centers around a writer (Ewan McGregor) falling in love with a prostitute (Nicole Kidman). Lurhmann's style for the movie was to fill using bright costumes and cinematography, unusual editing, and music. The soundtrack sold 3,200,00 units in the U.S. and 2,000,000 in Europe, earning a double-platinum certification.
Few movies managed to mix current and classic hits quite like Moulin Rouge. For example, John Leguizamo sings Nat "King" Cole's "Nature Boy and Ewan McGregor belts out "The Sound of Music." After McGregor arrives at the Paris nightclub, he witnesses a hyper remake of "Lady Marmalade" before the cast transitions into Nirvana's "Smells Like Teen Spirit." In addition, a duet between McGregor and Kidman called the "Elephant Love Medley" features 10 pop songs. Somehow, Luhrmann makes it all work within the world of Moulin Rouge.
Baz Luhrmann's 'Australia'
Luhrmann's Australia features High Jackman and Nicole Kidman (again with Luhrmann) in a story about the Japanese bombings of Australia during World War II. At almost three hours, Australia received mixed reviews. Luhrmann's epic movie seemed inspired by Gone With the Wind, including a wartime love story, except Clark Cable didn't have to do a shower scene quite as the one Jackman has in Australia.
Baz Luhrmann's 'The Great Gatsby'
Luhrmann's 2013 adaptation of F. Scott Fitzgerald's The Great Gatsby starred Leonardo DiCaprio and is currently the director's highest-grossing film, ringing up $353 million at the box office. The Great Gatsby features Luhrmann's typical extravaganza with an epic soundtrack, dancing, and stunning mansions. Critical reception was mixed. But it did not matter as Luhrmann's unique style captivated audiences.
Baz Luhrmann's 'Elvis'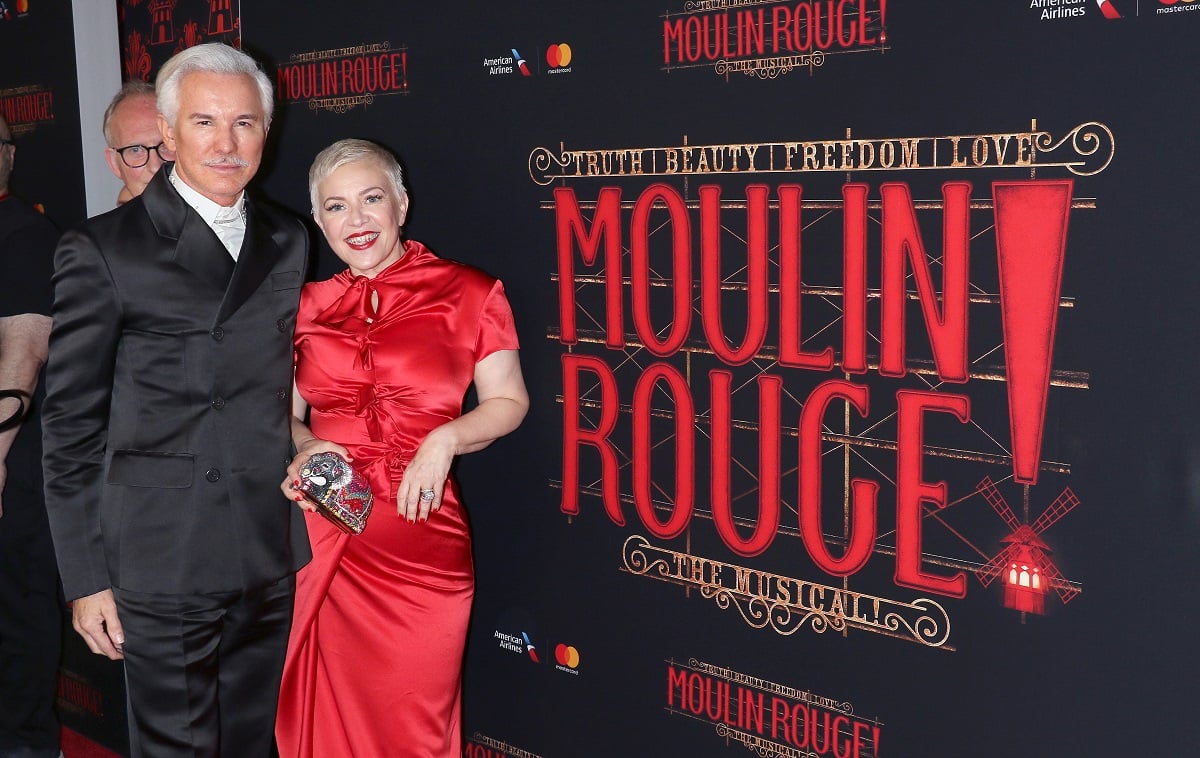 What does Baz Luhrmann have in store for audiences with his upcoming Elvis movie? Luhrmann and Craig Pearce wrote the screenplay, which centers on Elvis Presley's (Austin Butler) relationship with Colonel Tom Parker (Tom Hanks). Parker was the singer's manager for 20 years, shepherding the King of Rock's rise to superstardom.
The coronavirus COVID-19 has delayed the movie. Hanks and his wife Rita Wilson were working on the production when they became one of the first celebrities to publicize their diagnosis. However, they have since recovered, and work has resumed. Elvis will be released in June 2022.
RELATED: Who is Tom Hanks Playing in the Upcoming Elvis Presley Biopic?