Beanie Feldstein Reveals Why Brother Jonah Hill Nicknamed Her 'Dexter'
Actor Beanie Feldstein from comedies like What We Do in the Shadows and coming of age film, Lady Bird, recently dished about why older brother, actor Jonah Hill calls her "Dexter."
"I didn't think I'd ever be in love," she dished on the Life is Short with Justin Long podcast. "I never cared about that side of romance or intimacy or anything. And Jonah used to call me Dexter because he was like, 'You are literally so mean and icy and you're the warmest person in the world. But when it comes to romance, you're just the ice queen. You're fully a serial killer of relationships.'"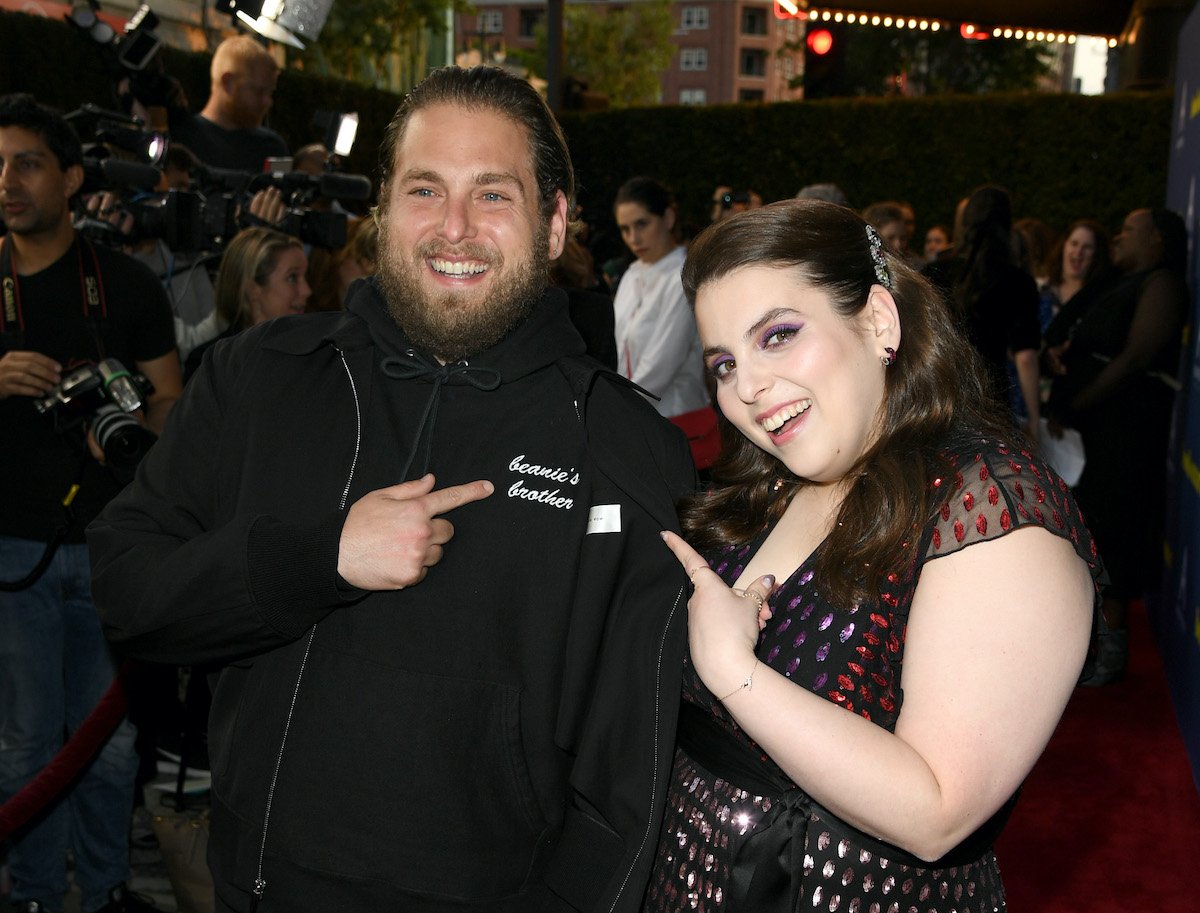 But once Feldstein met girlfriend producer Bonnie Chance Roberts, she knew her brother was totally wrong about her.
"I loved and I have so much love for specifically my boyfriend during college," she recalled. "I love him, but something was missing. And then I met Bon and I was like, 'This is what they f**king write songs about.' Oh my God, I'm not Dexter. But I didn't know. It was not something that I was closing myself off to or not communicating it was just something I had yet to discover."
Beanie Feldstein says she was a late bloomer
Feldstein says she fell for Roberts as a person. The fact she was a woman was secondary. "Not to sound flippant, but I was in love with her and all of her, and she's a woman," she told Teen Vogue. "That's not scaring me or deterring me. And it wasn't just women in general; it was her specifically."
She also shared with Long that she thinks she's a "late bloomer" to love. "The late bloomer narrative is so underrepresented in art and media," she mused. "It's like the second a girl character turns 16, it's like what's happening with the virginity plot line? And I was such a late bloomer and also a late bloomer in discovering who I love and who I am in that way. So I like to be open about that."
RELATED: What Do You Recognize Golden Globe Nominees Kaitlyn Dever and Beanie Feldstein From?
Feldstein went public with her relationship in October but didn't feel the need to "come out" or make a big announcement, according to Teen Vogue. She shared that the probable reason is that she's always felt loved and supported. In fact, Hill recently got his sister's name tattooed on his forearm. "HELLO, BEANIE!" Hill wrote on the Instagram post showing off his new ink.
Feldstein admires her brother's love of learning
The siblings appear to be extremely close. Feldstein told Long one of her favorite things about her brother is his thirst for learning.
"I'm not the funny one in my household by any stretch of the imagination," she said. "I'm sort of middle of the road. And so I think it's that more kind of apprehensive, grounded, pragmatic side from my dad that I am not sort of the creative spirit that Jonah and my mom are in some ways."
RELATED: Jonah Hill Is Apparently the Actor Who Swears the Most in Movies
"My favorite thing about Jonah is that he's always willing to learn," she continued. "He's so open and he always wants to better himself, and he so wants to learn. And I think that he is so charming, but he also wants to know people, because he wants to soak up their knowledge."