A Beatles Fan Club Gave George Harrison's Parents a Gold Plaque for 'the Time and Effort They Have Shown to Beatle People Everywhere'
While traveling the world and making music with The Beatles, the only thing George Harrison's parents, Louise and Harold, could do to support their son was help his fans.
Initially, Harold was not pleased with his son's career choice. George had quit his job and school and went on the road with the group. Meanwhile, George's mother supported and bought him his first guitar.
When The Beatles' popularity skyrocketed, Harold knew he'd been wrong about his son's ambitions. Together, Louise and Harold did everything they could to bolster the foundation of their son's success. They answered fan mail and even invited some lucky fans to tea. In return for their services to Beatle people everywhere, they received a one-of-a-kind gift.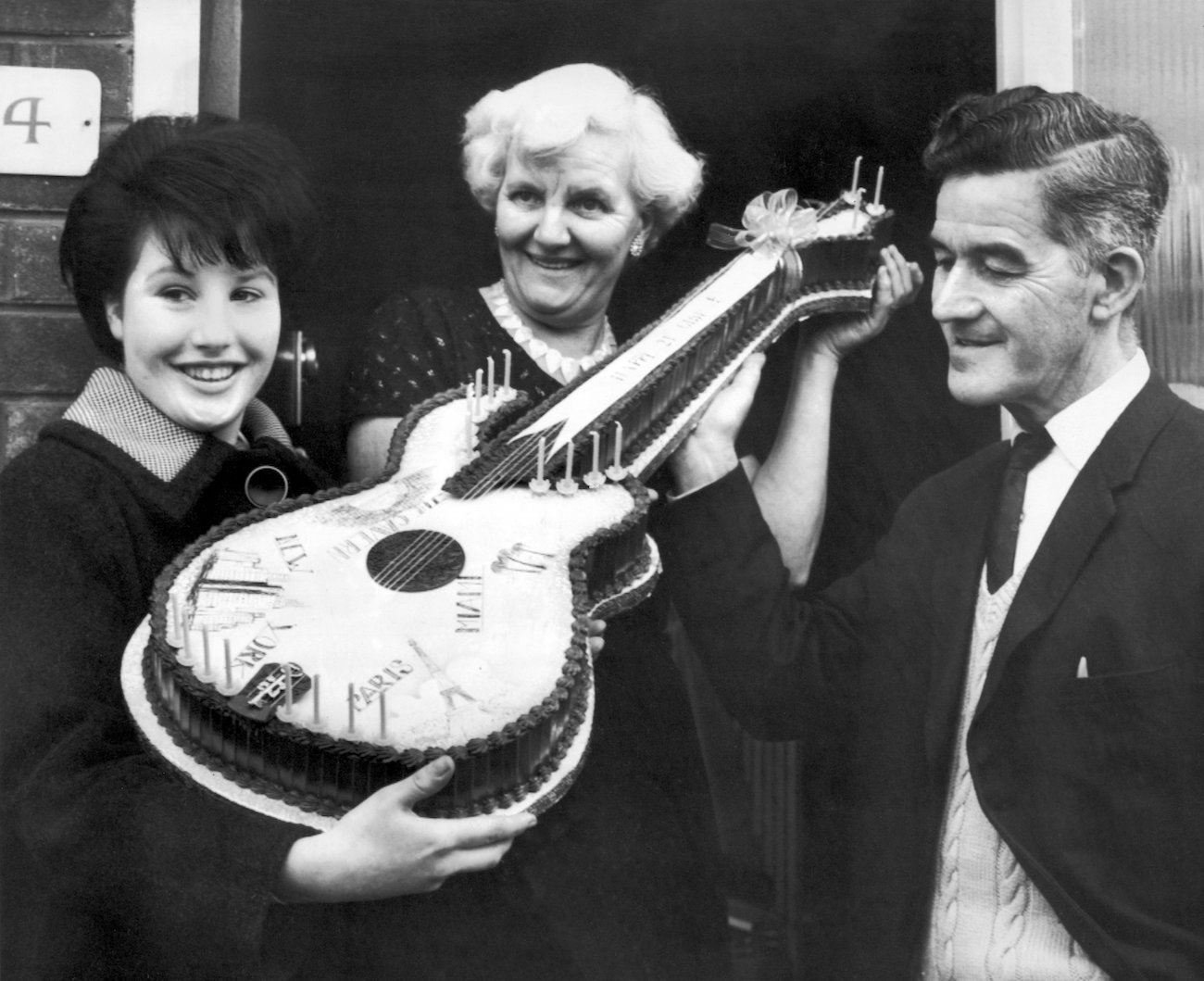 George Harrison's parents initially supported his love of music
At a young age, George developed a love for music. Returning from school, he'd first turn on the family gramophone and play hits from Jimmie Rodgers, Big Bill Broonzy, Slim Whitman, and English music hall tunes. He made up his own songs too.
His parents supported his love of music.
When George was 10, Louise gave her son 3 pounds and 10 shillings (a lot of money back then) to buy a beginner's guitar from a boy at school. According to Joshua Greene's Here Comes the Sun: The Spiritual and Musical Journey of George Harrison, Harold arranged George's first lessons.
"His father had a friend who ran a pub and played guitar, and he showed George how to finger chords to tunes from the twenties and thirties such as 'Dinah' and 'Whispering,'" Greene wrote. George practiced until his fingers bled and the cheap guitar's neck bent. Louise often stayed up all night with her frustrated son as he practiced. She reassured him that he'd get better.
Soon music became George's entire world, and his father started to second guess his decision to get his son guitar lessons. George quit his job and school and began playing shows with The Beatles (then the Quarrymen). Harold gave his son tools to encourage him to get a job, but it didn't work.
Meanwhile, Louise went to see her son and his band perform whenever she could. She was their first loyal fan.
"George's mother, Louise, became a regular, and when her son stepped forward to sing 'Sheik of Araby' or another of the few songs in his repertoire, she cheered with the enthusiasm of a young fan," Greene wrote.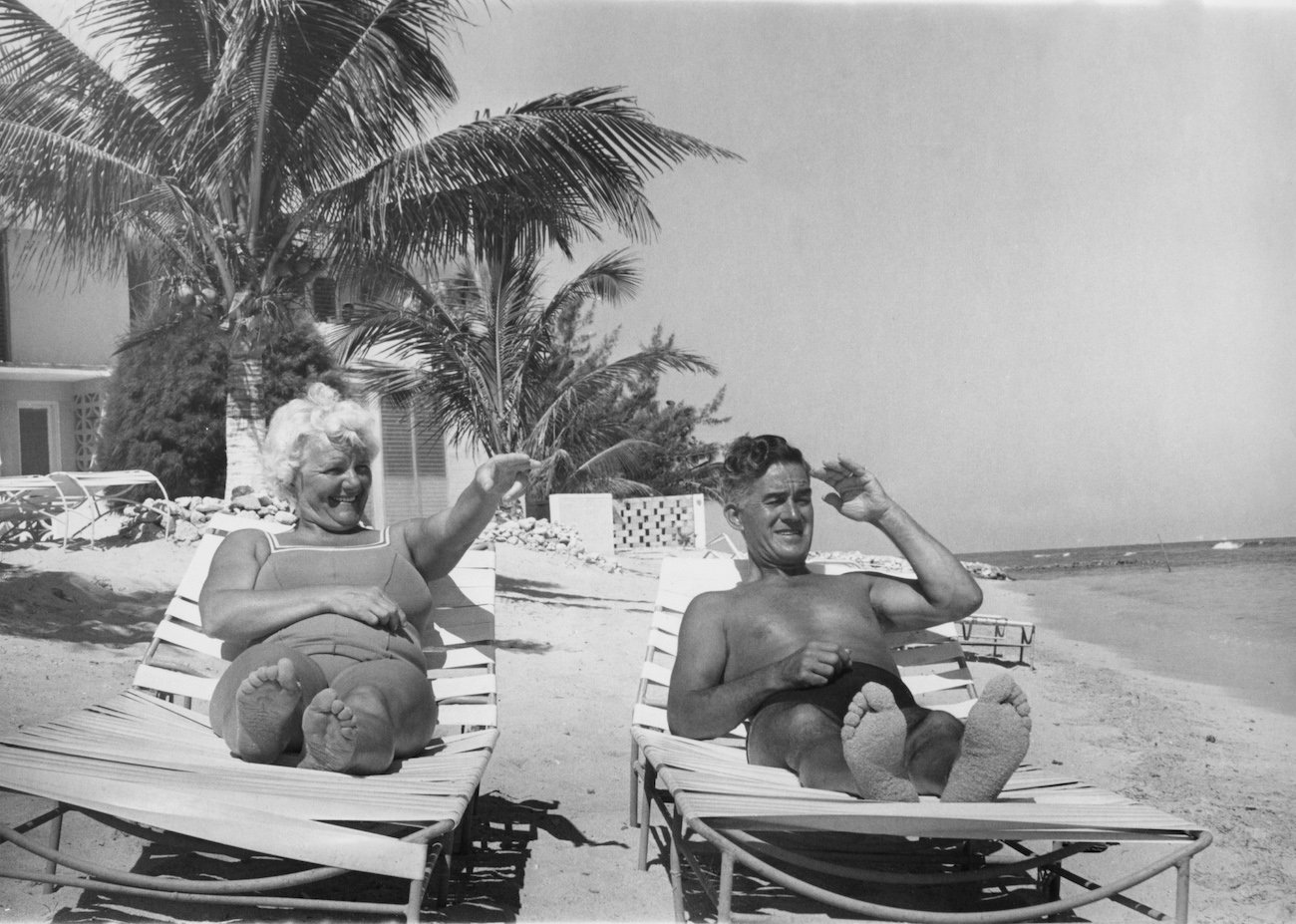 RELATED: Why George Harrison Said Madonna Needed '500 Milligrams of LSD'
George's parents received a special gift for their dedication to 'Beatle people everywhere'
When The Beatles gained popularity, the sheer force of Beatlemania hit the four like a ton of bricks. However, it also hit George's parents just as hard. They experienced a wave of love from their son's fans worldwide. Soon excited girls started visiting and pointing at George's house.
Instead of being frightful of the fans' constant attention, Louise and Harold invited them in. Louise, in particular, made an effort to interact with her son's fans as much as possible, answered fan mail, and communicated with fan clubs. Eventually, it became evident to the fans that George's parents were willing to do anything for them.
"Harold's hesitations were swept away in the deluge of his son's success, brothers Harry and Pete basked in the reflection of their kid brother's glow, and mother Louise looked after George's fans.
"Each week she traveled to Beatles Fan Club headquarters in Liverpool to pick up batches of promotional photos. Then she returned home and stayed up late answering fan mail longhand, often writing two thousand letters per month. Shelves along one wall of their new home displayed gifts sent from around the world.
"On another wall hung a gold plaque from the United Beatles Fans of Pomona, California, that read: 'Presented to Harold and Louise Harrison for the time and effort they have shown to Beatle People everywhere.'"
On George's twenty-first birthday, almost a million cards, letters, and gifts arrived at the Harrison house. There were seven truckloads of mail filling their home's entry. The postal department said it was the most mail delivered to one address outside the royal family. Meanwhile, screaming fans mobbed the house. Some even kissed the doorknob.
Suddenly, Harold and Louise became celebrities, just like their son. "People always think we must be different now, because of George," Louise said. "We went to a fan's wedding the other day, and people said, 'How can you enjoy yourselves with the likes of us?' They expect us to wear mink all the time."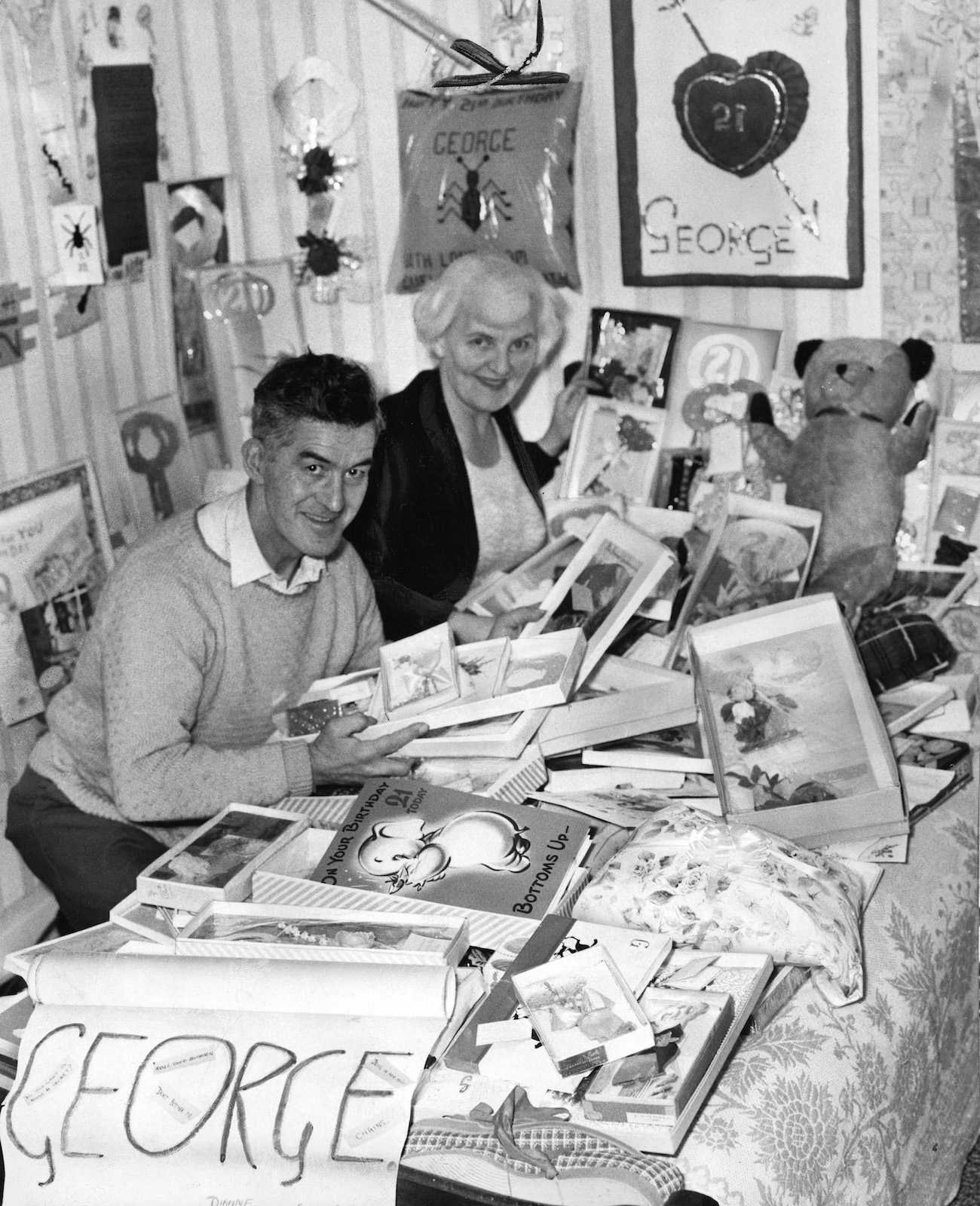 Louise was penpals with a Beatles superfan for five years
George's mother was also pen pals with a Beatles superfan named Lorraine O'Malley for five years until Louise died in 1970. O'Malley first wrote to Louise when she was 16 years old. 
"As a 16-year-old of course I was convinced I was going to marry George and after he got married I wrote to her and said I was sad and didn't know if I should write anymore and she said I will miss you if you stop," O'Malley told Daily Mail. "And I just thought I enjoy doing this. As time went on and I got married myself our correspondence dwindled a bit but she even sent me a wedding card when I got married.
"She wrote to about 200 girls, I can only imagine how time consuming that was, I don't know if she wrote to others as frequently as me. She always knew what to say to the fans to indicate that George was involved."
George was lucky to have such supportive parents throughout 10 of his life's most stressful and hectic years.
RELATED: What George Harrison's Wife Olivia Thinks He'd Say to Her if They Met One Last Time