The Beatles' Manager Didn't Think Ringo Starr Had the Looks or 'Personality' to Be a Beatle
When The Beatles hired Ringo Starr, original drummer Pete Best's fans revolted, and manager Brian Epstein wondered if they were right to. Best's looks and attitude onstage won him many fans. Though John Lennon, Paul McCartney, and George Harrison didn't feel that Best fit in with them, Epstein wondered if Starr would be any better. According to Starr himself, Epstein didn't believe he had the personality for the job.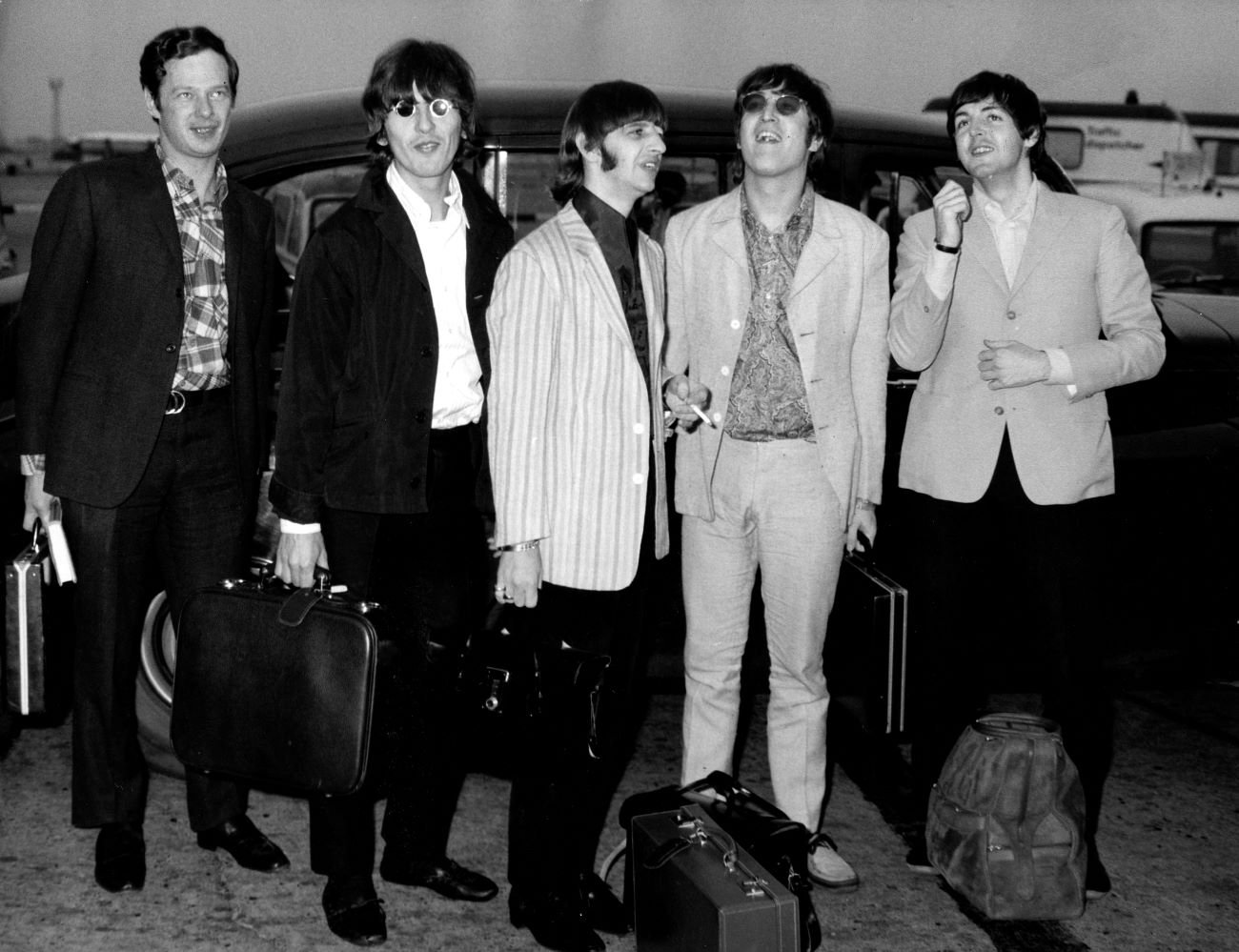 The Beatles' manager Brian Epstein fired Pete Best to bring Ringo Starr into the group
Best joined The Beatles in 1960 and played with the group in Hamburg and Liverpool. In 1962, however, the band decided they wanted to move in a different direction. 
"Unbeknownst to me, they'd approached Ringo," Best told the Telegraph in 2018.
None of them wanted to fire Best — which Lennon later admitted was cowardly — so they asked Epstein to do it.
"He said, 'Pete, I don't know how to tell you this. The boys want you out' — those were the words — 'and it's already been arranged,'" Best recalled. "That was another key word. Arranged. Ringo joined the band on Saturday. It was a closed shop. I asked why and he said, 'Because they think he's a better drummer.' The bomb was dropped."
The Beatles' manager didn't think Ringo Starr would fit in with the group
Best's supporters were not happy with The Beatles' decision to fire him. A fan even punched Harrison in the face in protest.
Epstein was also unhappy with the band's decision. Though he agreed to speak with Best, he wished for a different outcome.
"I knew how popular Pete was," Epstein said, per The Beatles: The Authorized Biography by Hunter Davies. "He was incredibly good-looking, with a big following. I had got on well with him. In fact, he'd been the first one I'd got to know. I thought the way through was through Pete because he was the easiest to get to know, the simplest. So I was very upset when the three of them came to me one night and said they didn't want him."
Starr recognized that he wasn't exactly receiving a warm welcome from anyone except his three bandmates.
"The birds loved Pete. Me, I was just a skinny, bearded scruff," he said. "Brian didn't really want me either. He thought I didn't have the personality. And why get a bad-looking cat when you can get a good- looking one?"
The drummer attempted to contact Brian Epstein through a séance 
Ultimately, Epstein recognized that Starr was a good fit for the group. They grew close, and Starr was devastated by his death in 1967. He was reportedly "so gutted" that he even wanted to contact Epstein's spirit through a séance. He asked musician Cilla Black to help him.
"In the end, the Maharishi told Ringo not to hold on to Brian — to love him but let him go, because we were all powerful forces who could halt him on his natural progression to heaven," Black wrote, per the book Ringo: With a Little Help by Michael Seth Starr. "The message helped all of us."