Beatles: Who Got Into the Rock & Roll Hall of Fame as a Solo Artist 1st?
The Rock and Roll Hall of Fame is one of the most controversial institutions in the history of music. Many argue and ignores too many of the great musicians of the rock 'n' roll era. In contrast, the Hall didn't incite any controversy when it inducted the Beatles.
Since then, each member of the band has been inducted into the Hall as a solo artist. Surprisingly, they did not each get inducted as solo artists simultaneously. The Hall apparently saw certain members of the Fab Four as a greater priority than others.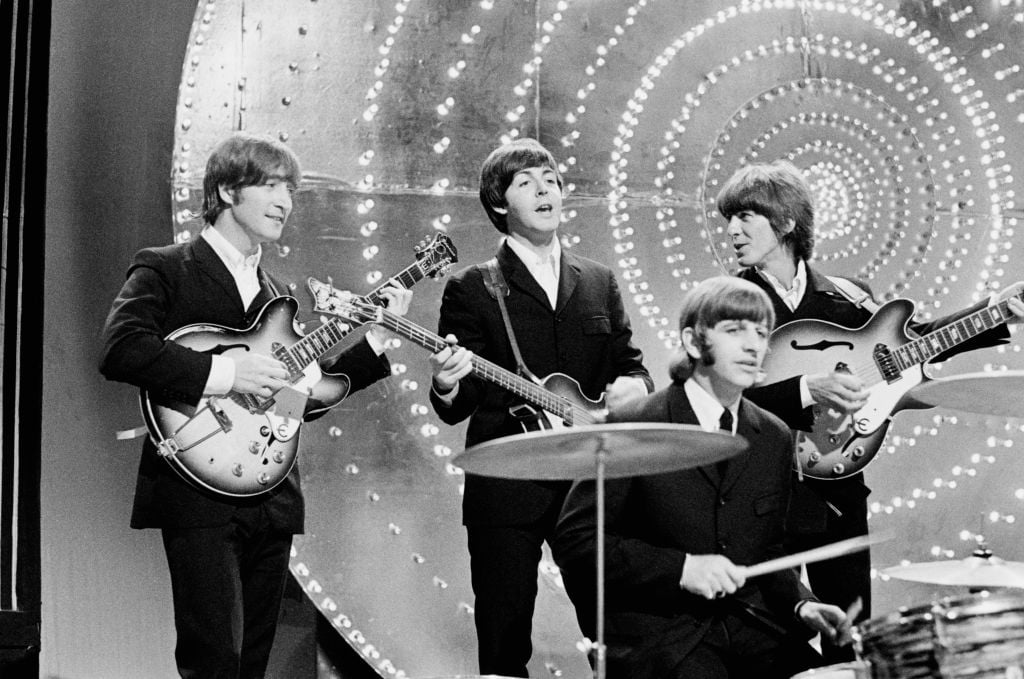 The early history of the Beatles and the Rock and Roll Hall of Fame
Here's a little of the history of the Fab Four and the Rock and Roll Hall of Fame. The Hall was founded in 1983 and began inducting artists in 1986. In 1986 and 1987, the Hall was apparently concerned with honoring the artists who pioneered rock music in the 1950s, such as Chuck Berry, Little Richard, and Elvis Presley. 
Interestingly, Presley was inducted by John Lennon's sons, Julian and Sean. They read a letter from their father praising the King of Rock 'n' Roll. Praise from John might be the highest praise any musician can receive.
The Beatles were not inducted into the Hall until 1988. That year, the Hall honored iconic 1960s acts like the Fab Four, the Supremes, Bob Dylan, and the Beach Boys. Surprisingly, Paul McCartney was absent during that years' ceremonies.
Ringo Starr spoke at the ceremony. His speech was brief and jokey, with self-deprecating comments about his age. George Harrison spoke as well, despite his longtime status as the "quiet Beatle." George gave a stirring tribute to John.
Each of the Fab Four gets their dues as a solo artist
In 1994, John became the first member of the Beatles to get inducted into the Hall as a solo artist. This isn't surprising. John's solo career is often considered to be the best of any former Beatle, at least by music critics.
In addition, Paul would get inducted in 1999. His appearance at the ceremony was one of his first public appearances following the death of his wife, Linda McCartney. Speaking of Linda, Paul said "This one's for you, baby." Many people were moved by his speech.
George would receive his dues in 2004. Sadly, George had passed away three years prior. George's son, Dhani, Prince, Steve Winwood, and Jeff Lynne of the Electric Light Orchestra performed "While My Guitar Gently Weeps" together. It was a great performance and a great way to honor one of George's most celebrated compositions.
Ringo wouldn't get inducted into the Hall until 2015. 2015! What a long wait he had to endure! The gap between George and Ringo's inductions gives insight into how many critics downplay Ringo's talent. At least Ringo finally got what he deserved.
Also see: Why Fans Thought 3 Beatles Reunited for a Music Video in 1987