'Beavis and Butt-Head' Didn't Even Need to Speak to Mock Sinead O'Connor Video
Beavis and Butt-Head are back in a new movie on Paramount+. The streaming service also has some of the classic MTV episodes of Beavis and Butt-Head. In the '90s, Beavis and Butt-Head would watch MTV videos and make fun of them. Creator and voice artist Mike Judge said he didn't even need to say anything to make fun of a Sinead O'Connor video.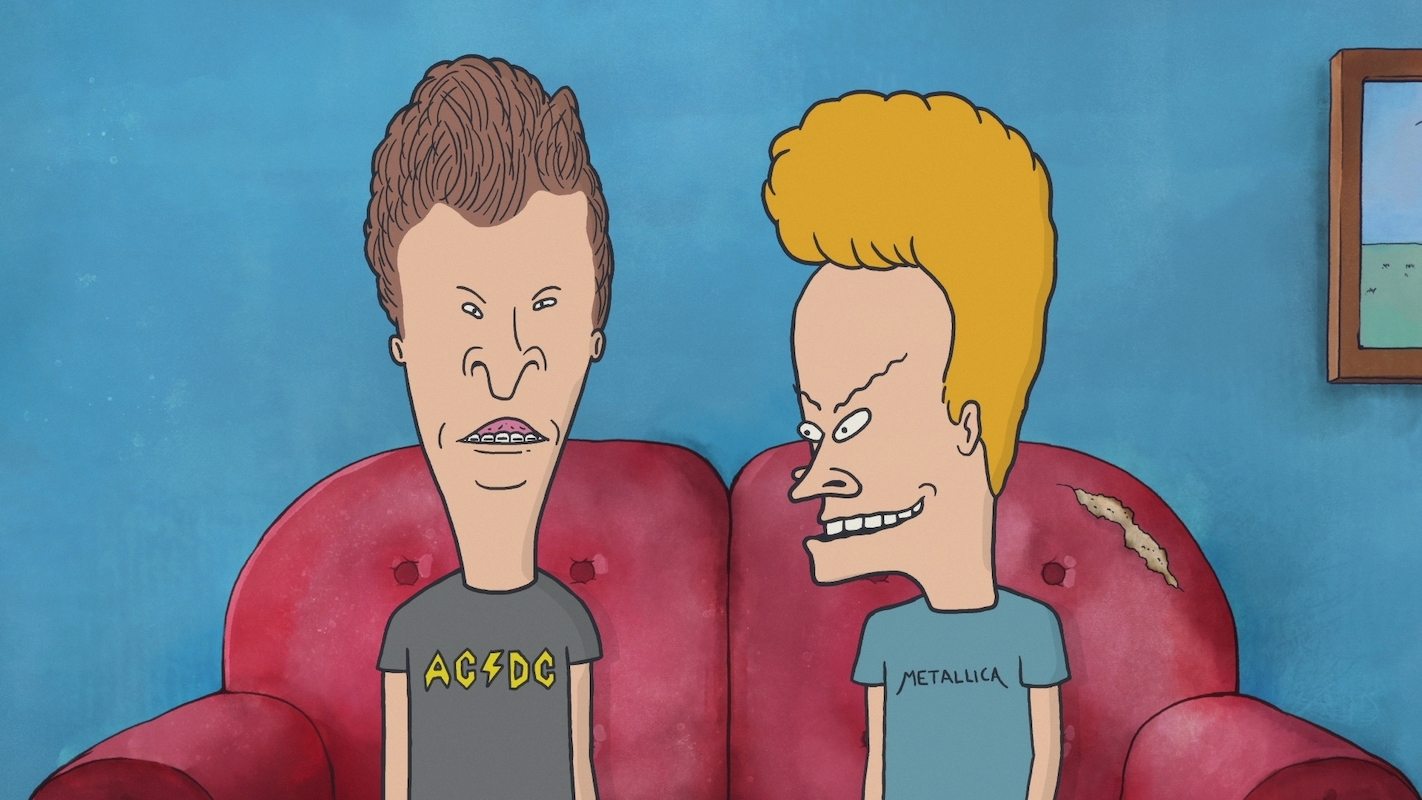 Judge was a guest on the Basic podcast on June 22 to discuss Beavis and Butt-Head on MTV. When he explained the music video segments, he shared how Beavis and Butt-Head got a laugh before they even said anything about Sinead O'Connor.
Sinead O'Connor was the first music video Beavis and Butt-Head mocked
Judge would dub Beavis and Butt-Head's voice over music videos. Whether they mocked the video or celebrated it, their commentary was hilarious. However, Judge's first test with a Sinead O'Connor video didn't even have dialogue and it still worked.
RELATED: New 'Beavis and Butt-Head' Movie Reveals How They're Still Teenagers in 2022
"I was suggesting videos and I wanted the most serious one I could think of," Judge said on Basic. "It was 'Nothing Compares to You'. It was funny because the editor was just slugging in [a still frame] just to see what it looks like cutting to the couch and back to the video. So it was just a shot of Beavis and Butt-Head not saying a word, just sitting there and it got a big life any time it cut to these two dumbasses on the couch. I thought wow, this is almost too easy."
MTV asked 'Beavis and Butt-Head' to watch videos
Beavis and Butt-Head began when Judge drew the animated short "Frog Baseball." After the short premiered on "Liquid Television," MTV wanted to make it a series. The only thing was, on MTV there had to be music videos involved.
"When they did a deal with me just to have the characters, they flew me up there and had sort of a general meeting," Judge said. "I didn't really know what, I don't know if they were sure either what they wanted to do with the characters. One of the first things that was discussed was what about making them animated veejays? And I thought okay, but I was sort of in a position of "I'll do whatever you guys want.'"
RELATED: 'South Park' Creators Trey Parker and Matt Stone Met Isaac Hayes Thanks to 'Beavis and Butt-Head,' Mike Judge Revealed
Judge struggled with the idea of Beavis and Butt-Head speaking into a microphone to the camera. He came up with the alternative that they are sitting on their couch watching MTV.
"Mystery Science Theater 3000 had just come out," Judge said. "Julie Brown had the sketch show. She was on MTV briefly. I remember seeing her around that time hosting a show where she's introducing a music video. She goes, 'Don't worry, I'm not going to make you watch it alone.' She grabs a folding lawn chair and sits. You see the video full screen but she's green screened sitting there behind her watching the video with you which I thought was funny."
Music videos helped Mike Judge find the characters
Beavis and Butt-Head continued to have animated adventures in the series. However, the music video watching segments became many fans' favorite parts. Judge said those were where he found the personalities of his slacker heroes, too.
"It ended up really helping me develop the characters to have to improv over those videos," Judge said. "David Felton was also known as the oldest MTV staff writer, former Rolling Stone writer, Pulitzer prize winner and was just a really funny guy. He was a big advocate of saying it should be more than just watching these videos. Let's have a two-minute cartoon in the middle of each segment too. Those grew to five minutes, then six or seven eventually. That's how it came about."
RELATED: 'Daria' Was a 'Beavis and Butt-Head' Spinoff That Began on a Paper Plate