Bebe Rexha and Other Artists Who Started Out Writing Songs for Other People
There are a lot of different paths to success in the music industry. Some people start out by wowing others with their performing skills right away – whether that is on talent search shows or in front of record label executives.
However, there are many popular artists right now who got their start by simply supporting more famous singers behind the scenes.
In fact, you might be surprised to find out that there is a sizable amount of musicians on the radio whose first initiation into the industry was just writing music for other people. Read on below to learn who they are and how they ended up recording hit songs themselves.
Bebe Rexha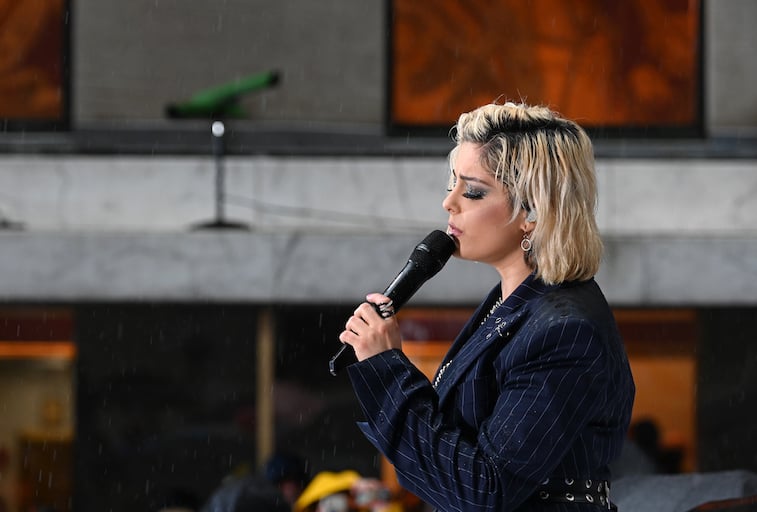 Bebe Rexha began writing songs when she was just eight years old, though she only began taking it seriously as a teenager. She practiced writing songs on computer programs such as Pro Tools, and she even went on to win the "Best Teen Songwriter" award at The Recording Academy's Grammy Day event.
This led her to begin taking songwriting more seriously and Rexha would travel to Manhattan from Staten Island to take songwriting classes.
In the early 2010s, she was writing hit songs for several popular artists. Some of her notable work includes Eminem and Rihanna's "The Monster," Selena Gomez's "Like a Champion," and Tinashe's "All Hands on Deck."
Rexha released her first solo single in 2014, though she did not gain fame as a singer until 2015 when her collaborations with artists such as G-Eazy and David Guetta became popular.
Charlie Puth
Music has always been a big part of Charlie Puth's life ever since he was just a kid. He even recorded and sold a Christmas when he was in sixth grade, and as a young adult, he majored in music production and engineering at Berklee College of Music.
Charlie Puth started out on YouTube by writing songs for a few famous YouTubers such as Shane Dawson and Charles Trippy. Then, he went on to write for popular artists such as Pitbull, Bonnie McKee, and Livingston Taylor.
Success for Charlie Puth came in 2015 when he was featured on Wiz Khalifa's hit song "See You Again." Puth originally wrote the track for Sam Smith to sing, but he ended up being chosen as the vocalist instead. "See You Again" went on to chart at number one in more than 25 countries and was one of the biggest songs of 2015.
Lady Gaga
Lady Gaga is known for being a talented singer and performer. However, she got her start just being a songwriter after she studied songwriting as a college student. She reportedly would write essays in order to improve her songwriting skills.
In the late 2000s, before Lady Gaga found fame herself, she was the brain behind several songs that were sung by popular artists. For example, she wrote music for Britney Spears, New Kids on the Block, Adam Lambert, and Michael Bolton.
In fact, while many people are familiar with Lady Gaga's hit "Telephone," she originally wrote the song for Britney Spears' 2008 album, Circus. The song was rejected by Spears' team, but that allowed Lady Gaga to record the track later on with Beyonce.
Kesha
Kesha's mother is a singer/songwriter, so Kesha actually learned how to write songs from a young age. She later shared that her mother also gave her very valuable advice: "When I was younger, she was always, like, 'Don't write fake stuff. People can tell if it's not real.' I've stuck to that the whole way through."
When she was 18, Kesha joined Dr. Luke's label and started writing music for popular artists such as Miley Cyrus, The Veronicas, and Taio Cruz.
Even when Kesha's own music career picked up in 2009, she could still be found working behind the scenes. She was, for example, a songwriter for Britney Spears' 2011 hit song, "Till the World Ends." Kesha later told Digital Spy that she wrote the track with Spears in mind. "I put my brain in Britney Spears land and wrote that whole song for her," she said.
Bruno Mars
Bruno Mars grew up in a musical family and was introduced to a variety of genres when he was younger. When he decided to pursue a career in music in the early 2000s, though, he had a hard time signing a record deal. Nevertheless, he did land a publishing deal in 2005 and became a songwriter under the guidance of several established producers in the industry.
He began writing music for artists such as Flo Rida, Sugababes, Sean Kingston, and Adam Levine.
Bruno Mars eventually rose to prominence as a singer when he was featured in B.o.B's "Nothing On You" and Travie McCoy's "Billionaire." In 2010, Bruno Mars released his first single, "Just the Way You Are," which went on to chart at No. 1 in more than 10 countries, ultimately making Bruno Mars the household name that he is today.