Becca Kufrin: Would She Do 'Bachelor in Paradise' After Doing 'The Bachelor' And 'The Bachelorette'?
Find out if former 'Bachelorette' Becca Kufrin would go on spinoff show 'Bachelor in Paradise' now that she's single.
The former lead of The Bachelorette Becca Kufrin is now a single woman following her breakup with Garrett Yrigoyen after being together for two years. Fans might wonder if she'd appear on any other franchise shows, like Bachelor in Paradise. Read on to find out what she had to say about a future reality television appearance while on Blake Horstmann's podcast, Behind the Rose.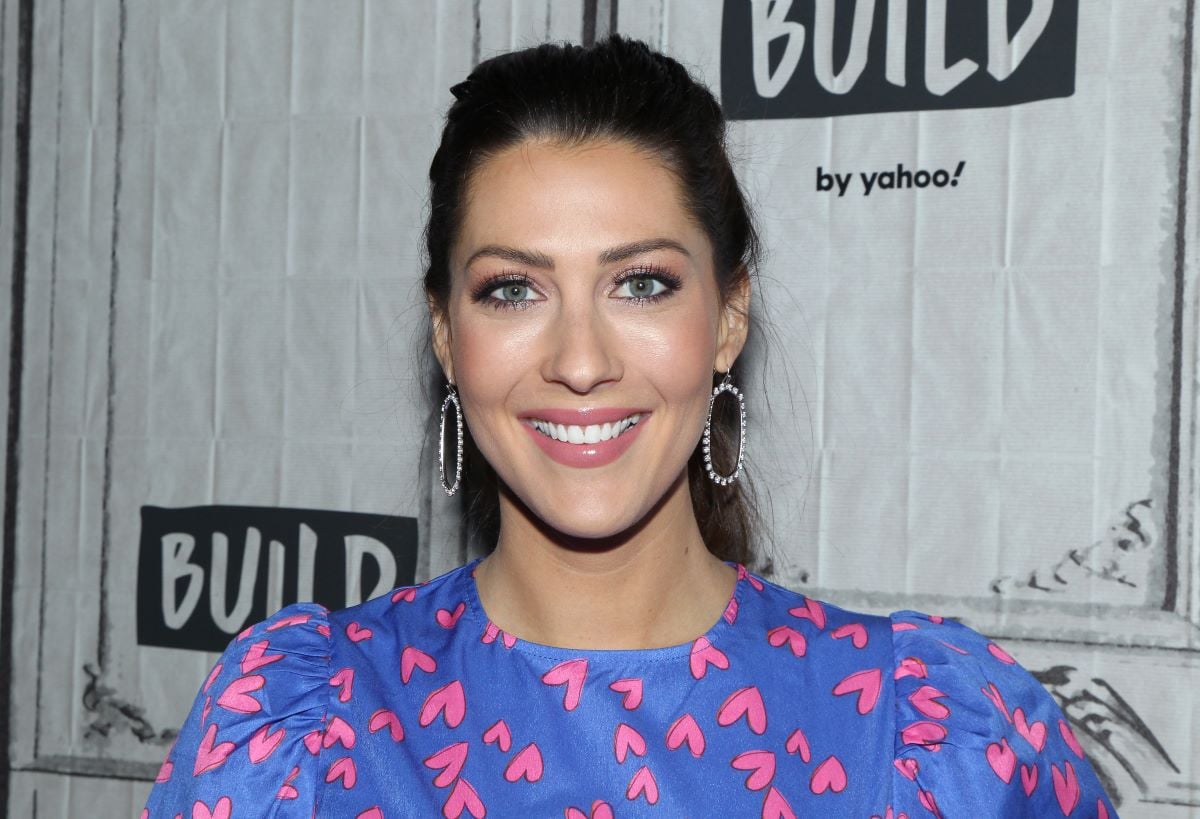 Becca Kufrin's experience in 'The Bachelor' franchise
Kufrin appeared on Arie Luyendyk Jr.'s season of The Bachelor, which aired in 2018. The two got engaged. However, the lead then broke up with Kufrin for fellow contestant Lauren Burnham.
Luyendyk Jr. ended things with Kufrin during a "happy couples' weekend." This is the time after production for a Bachelor show concludes and before the finale airs; the end couple stays together for a weekend in a house. ABC announced that Kufrin would be the next Bachelorette following the raw and heartbreaking footage of Luyendyk Jr. blindsiding her in their breakup.
Kufrin and Yrigoyen got engaged on The Bachelorette. She picked him over her second choice Horstmann. Many fans did want Kufrin to end up with Horstmann, but she followed her heart and chose the former instead.
Her breakup with the final contestant
Kufrin stayed with Yrigoyen for two years despite Bachelor Nation criticizing her for choosing him. After her ex-fiancé "double-tapped" controversial pictures on Instagram, Kufrin defended him and they stayed together.
Amidst the Black Lives Matter protests happening in summer 2020, Kufrin and Yrigoyen announced that they split up.
On Jan. 26, Kufrin appeared on Horstmann's podcast. She revealed what's in store for her future on The Bachelor franchise shows. Would she go on Bachelor in Paradise?
Would she go on 'Bachelor in Paradise'?
Kufrin revealed that she isn't dating anyone at the moment. But what about Bachelor in Paradise — would Kufrin go on the reality television show?
The former lead expressed that she "already had two [TV] engagements," so she isn't too keen on getting engaged on TV again.
"I don't want another broken engagement that happened on TV where there's all this pressure, and I want the next one to be 'the one,'" she said on the podcast. "And I don't know if this show is personally conducive personally for me for that at this point."
However, Kufrin said she might join Bachelor in Paradise if she went to the show for reasons other than finding love.
"I would do Paradise if I could be Wells [Adams] or a sidekick to Wells," Kufrin explained, referencing the former contestant who serves as a bartender and unofficial therapist. "Wells is awesome at what he does, right? But he's not a single woman who can really comment on the guys running down the beach or the women in their cute bikinis."
Kufrin followed up with a "pitch to ABC" about her potential role on Bachelor in Paradise.
"I could be the girl they could come to for advice that they probably don't need or want, but it could be a fun time," she said. "I heard that the shrimp tacos there are amazing."