'Becoming': Michelle Obama's Brother Brings Out a Different Side to the First Lady in the Netflix Documentary
Find out more about former First Lady Michelle Obama's older brother, Craig Robinson, who reveals another side of Obama in the Netflix documentary, 'Becoming.'
Becoming, the Netflix documentary titled after Michelle Obama's 2018 memoir, begins almost two years after she and her husband, former U.S. president Barack Obama have left the White House. The cameras follow along as the 56-year-old kicks off a promotional tour for her book.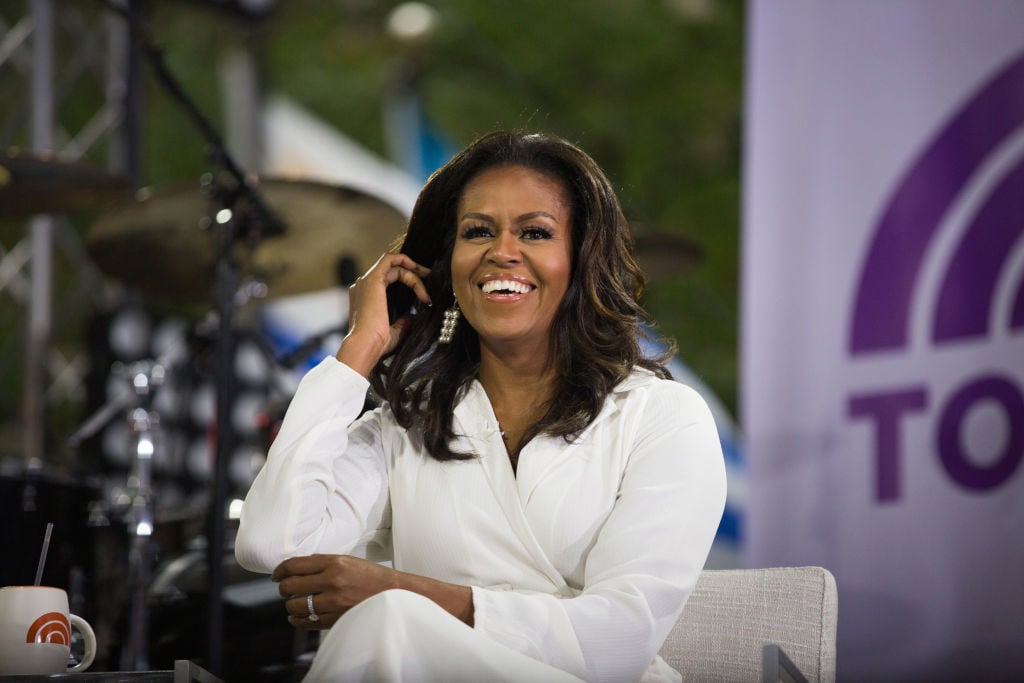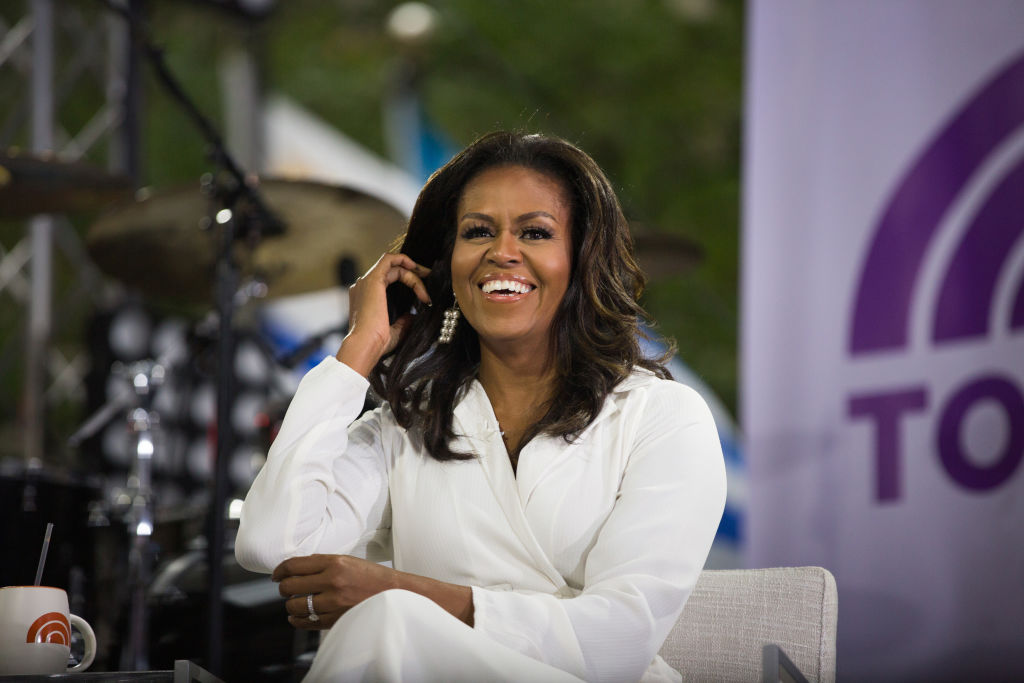 The invisible thread throughout the documentary is Obama's older brother, Craig Robinson, who shows viewers a refreshingly different side to the former First Lady.
Michelle Obama and her older brother, Craig Robinson, are very close
Robinson – no he's not that Craig Robinson from the comedy series The Office – is seen in the documentary not singing his sister's praises as much as showing viewers, almost with that big-brother eye-roll, that she's just like the rest of us.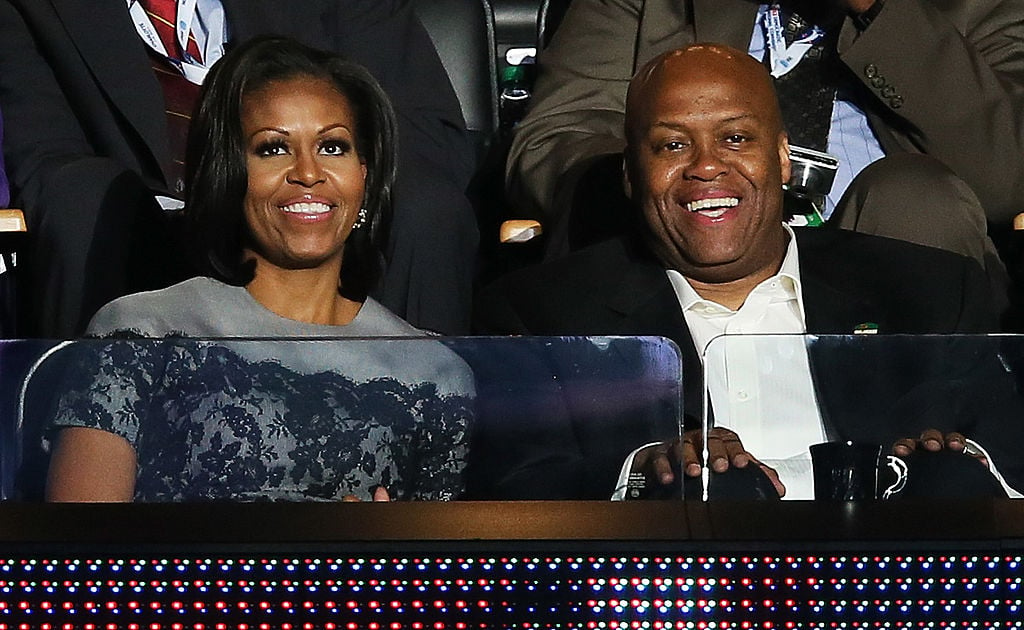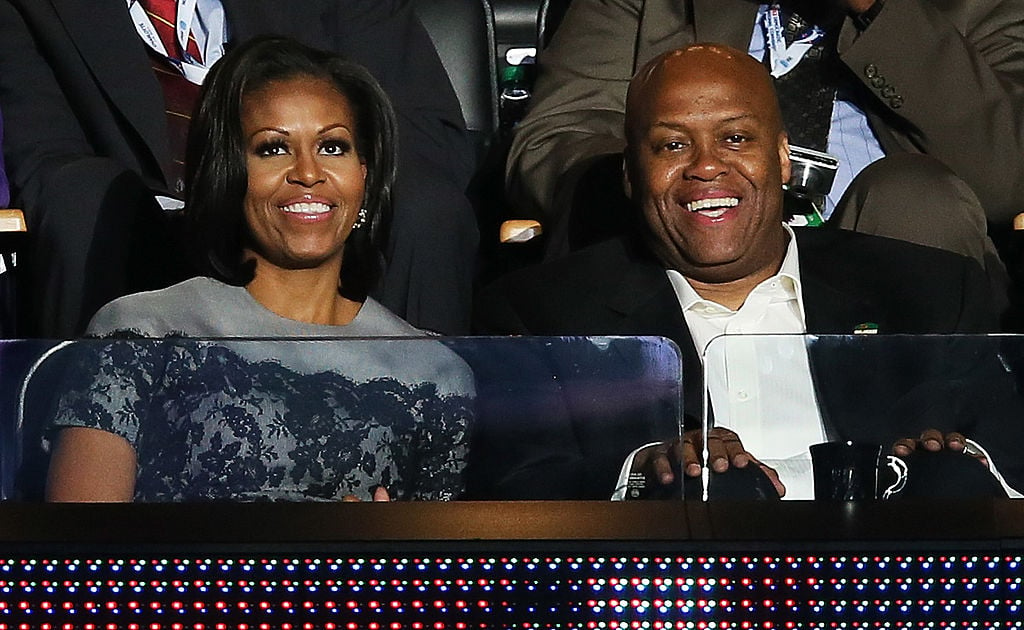 In her memoir, Obama refers to her older brother, with whom she is very close, as the person that has watched out for her most after their parents, the person she's depended on most.
"You have been my protector since the day I was born. You have made me laugh more than any other person on this earth. You are the best brother a sister could ask for, a loving and caring son, husband, and father." 
Robinson works for the New York Knicks
A Princeton University graduate, where he set basketball records as a student, Robinson after leaving college became a bond trader for Morgan Stanley. But, because basketball was something he simply couldn't get out of his system, he took a big pay cut to accept an assistant coaching position at Northwestern University. After that, he became head coach at Brown University and in 2008, held the same position at Oregon State University.
He left the college basketball scene for the pros in 2017, when he took on, and maintains, the role of vice president of player and organizational development for the New York Knicks.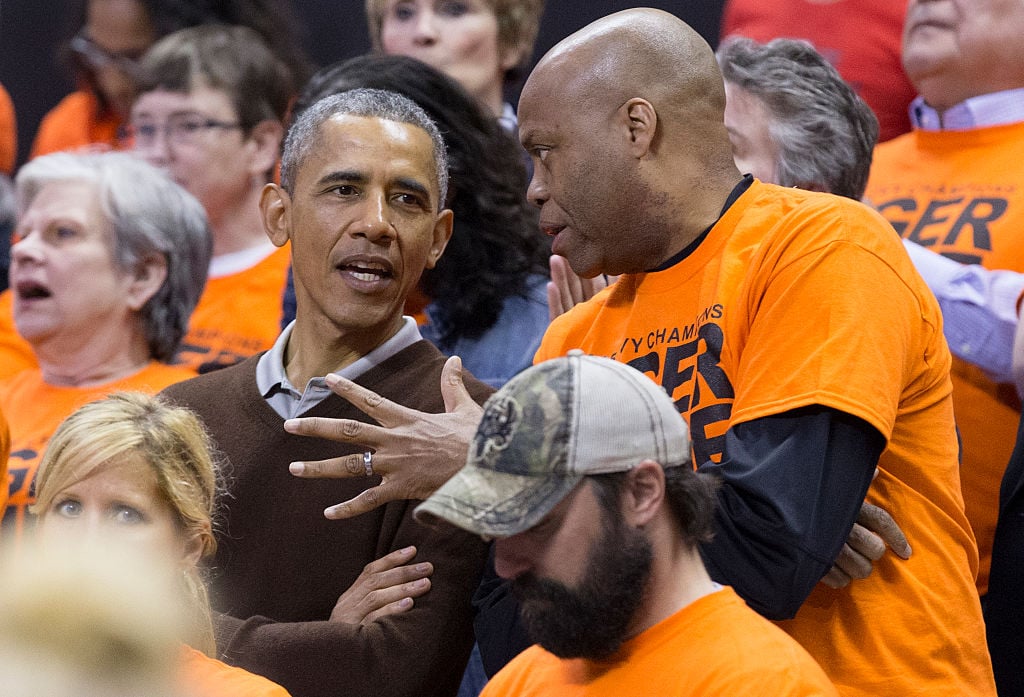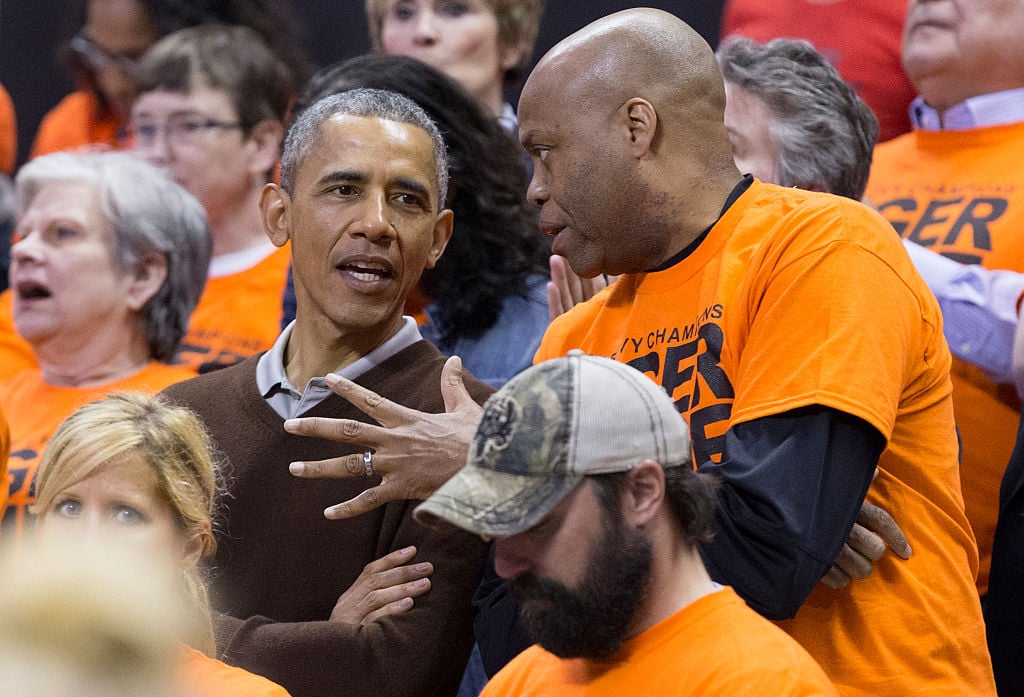 "They've always been extremely supportive of what I've done," Robinson told The Undefeated in 2018 of his sister and brother-in-law. "That's always there as an underlying foundation. It's a really supportive family. We support all of us. Everybody's doing some interesting things, and we support everybody."
The 58-year-old went on to say that, while his family is happy for his success, the family member that seems to be the happiest is his brother-in-law, an avid pro basketball fan.
"My brother-in-law, Barack, the former president, is a huge basketball fan," he continued. "He's probably the most excited about my new position. My sister's just happy that I'm happy and that my wife and kids are happy. I think Barack is very excited to see what we're going to do with the Knicks."
Robinson's unseen role in Netflix's 'Becoming'
In Becoming, the camera catches Michelle Obama being part of a family of origin where she's not given special treatment because of her former title. And that's where Obama seems at her most relaxed.
Craig Robinson is that big brother who can't believe anyone thinks his sister is all that, tongue-in-cheek, of course. He's his sister's biggest supporter, and even as he teases her, it's clear he's utterly proud of her accomplishments.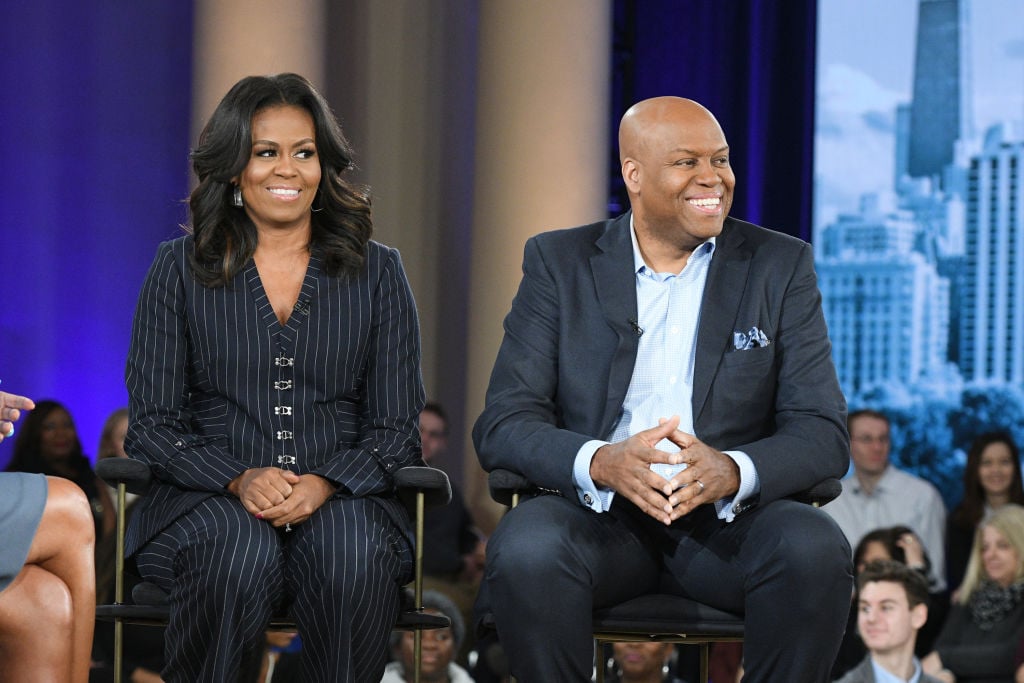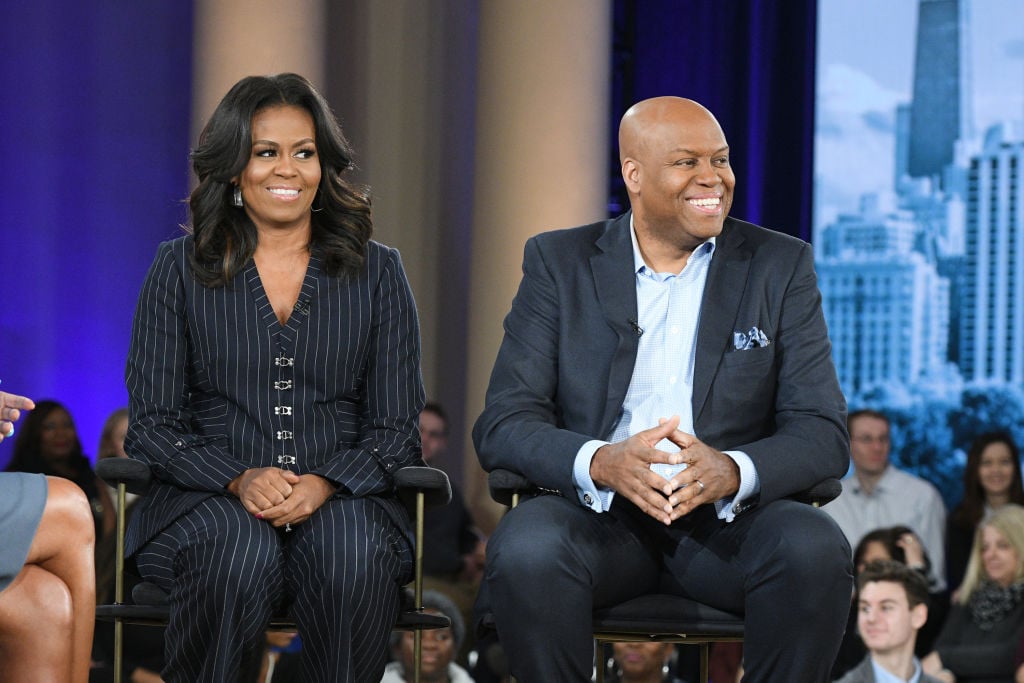 "Everybody in the world knows who she is," he says as he's interviewed in the Netflix documentary. "That's incredible! Everybody in the world knows who my sister is. What is that? That's dumb. Nobody should have to deal with that. No brother should have to deal with their sister being the most popular person in the world."
In another scene in Robinson's home, the sibling dynamic is captured as he and his sister playfully spar over which of the two has better wine after their mother, also in the room, innocently remarks that "Craig always has a good supply of wine."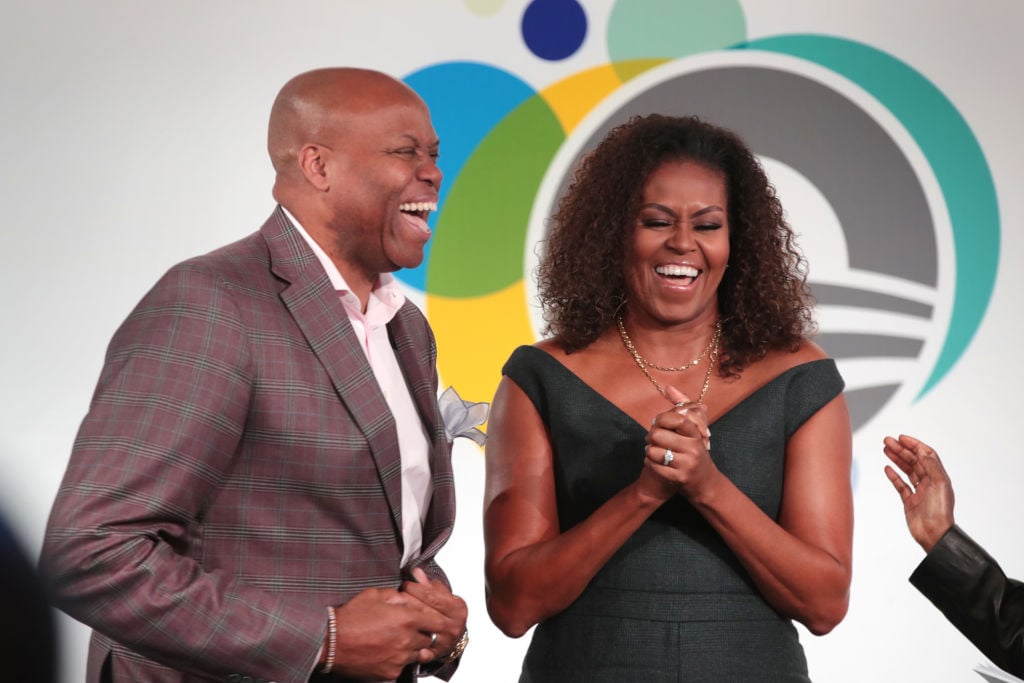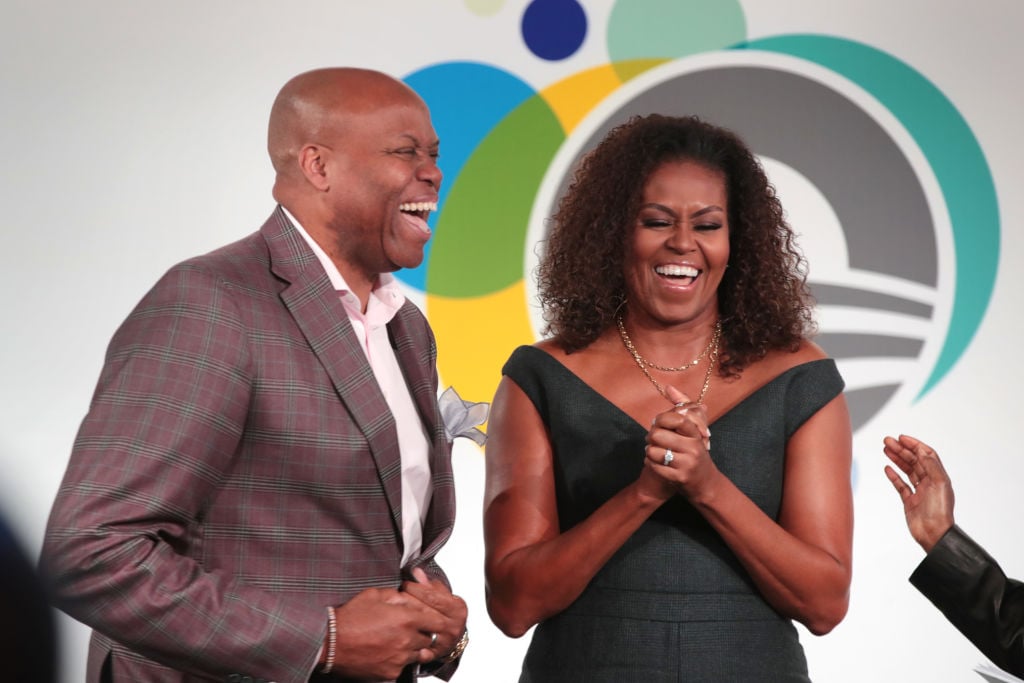 Not to be outdone by her brother, Obama replies – in a surprisingly whiny voice – "I have wine, too."
Her brother can't believe she won't let him have the moment in his mother's spotlight and mocks his sister: "Did you see it? 'I got wine, too!' That's right, I get the special wine. Meesh just gets White House wine."
Obama giggles to herself during the entire exchange, and it's refreshing.
Read more: Michelle Obama's No. 1 Workout Song Plus The Playlist She Loves Getting Fit To