'Beetlejuice': Tim Burton Originally Wanted This Singer for the Title Role
Michael Keaton starred as 'Beetlejuice.' But Tim Burton originally wanted this singer to play him.
Beetlejuice might be nearly three decades old. But given how beloved it still is, Tim Burton's 1988 fantasy-comedy has definitely become an all-time classic. Looking back, the movie is a career highlight for just about everyone involved, especially Burton and stars Winona Ryder and Michael Keaton. So fans might be shocked to know the director initially hoped to get an iconic singer to play the title character in Beetlejuice.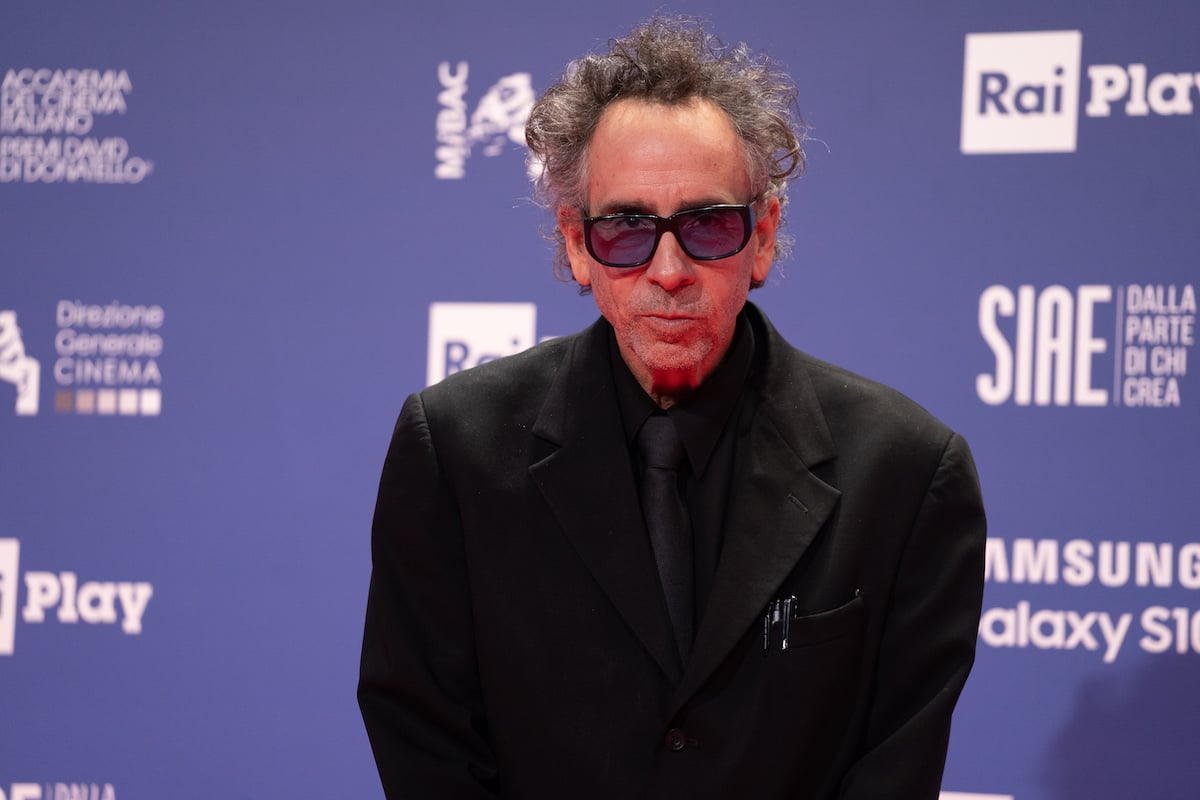 Michael Keaton starred as the title character in 'Beetlejuice'
With his wild appearance and even wilder personality, Keaton — who turned down the role at first — certainly makes an impression. Despite having roughly 15 minutes of screentime in the 92-minute Beetlejuice, Keaton justifies his role as the title character. And in the time since the movie's release, he's become the actor most synonymous with the film itself.
The animated series that followed the film even cast aside Barbara and Adam Maitland (Geena Davis and Alec Baldwin) to focus on "the ghost with the most" and Ryder's Lydia. Beetlejuice remains one of Keaton's most popular projects. Only his role in Batman — another Burton film, released the next year — comes close to being as beloved.
Tim Burton had an iconic singer in mind for the key role
Despite how much acclaim Keaton would receive for his performance, Burton planned to go in a very different direction. In a 1999 appearance on Late Night with Conan O'Brien, the director revealed he originally hoped to get Sammy Davis Jr. to play the title character in Beetlejuice. When he mentioned this idea to the studio, Burton describes their reaction as "a deer caught in the headlights."
At that point, the singer and actor was decades removed from his heyday as a member of the Rat Pack. Davis was renowned for sharing the stage and screen with Frank Sinatra and Dean Martin. But he was still very much active in the 1980s, having appeared in films such as The Cannonball Run, its 1984 sequel, and Moon over Parador. While a very different choice than Keaton, Davis certainly would've been able to bring his own flair to the role.
A sequel to 'Beetlejuice' has been rumored for many years
In the end, Keaton made the role his own. And he's remarked many time since Beetlejuice how much he loved working on the film. In act, he's consistently expressed interest in reprising the role for a sequel. Yet, despite reports dating all the way back to 1990, Beetlejuice 2 has not — and many never — happen.
In the meantime, Keaton reunited with Burton for 2019's live-action Dumbo. And he's set to return as Batman in 2022's The Flash. Could that bit of Burton nostalgia be enough to finally push Beetlejuice 2 into production? Fans will have to wait and see.