'Beetlejuice': Why Michael Keaton Deserves More Credit for His Role
Since its 1988 release, Beetlejuice has been a fan favorite. The movie — directed by Tim Burton — presents a distinctive version of the afterlife, bringing the filmmaker's signature visual style and macabre sense of humor along for the ride. Even decades later, Beetlejuice remains a touchstone of 1980s cinema. Of course, one of the most memorable aspects of the film is Michael Keaton's performance as the title character, a role the actor doesn't get enough love for.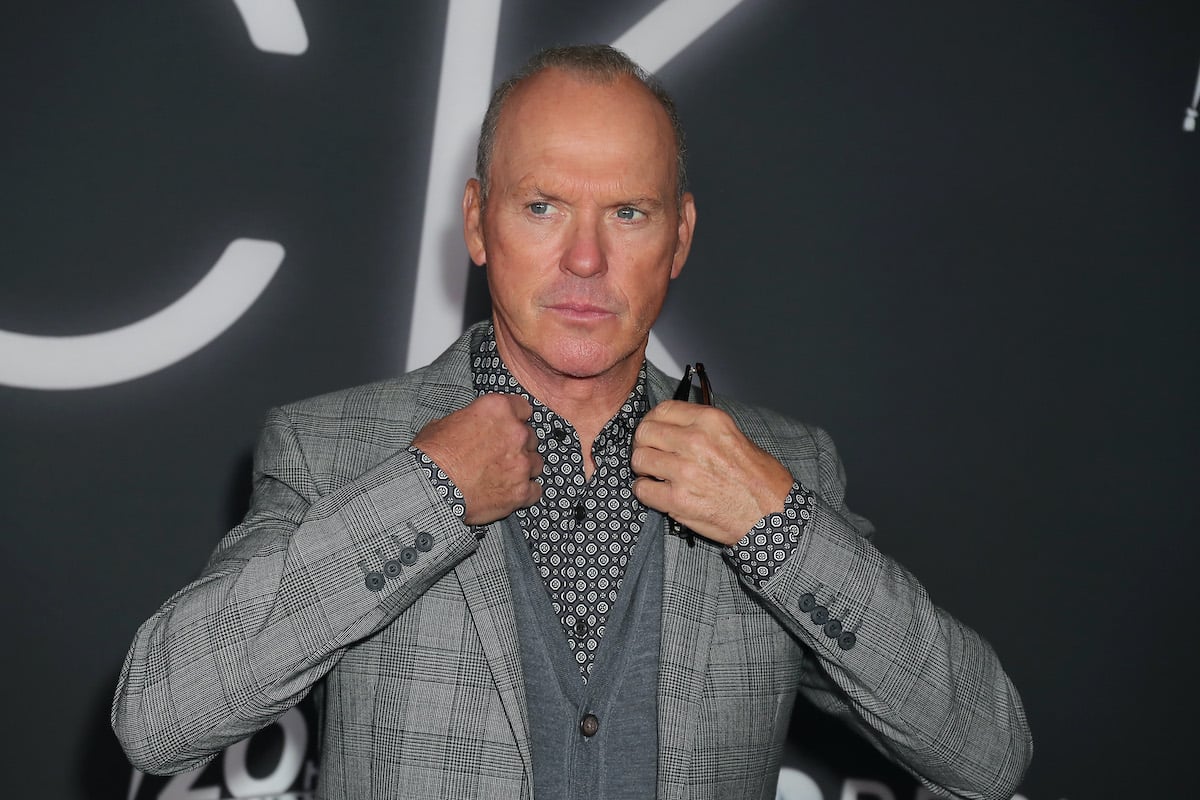 Michael Keaton delivered an iconic performance as Beetlejuice
Given that he's the title character, Beetlejuice — or, more accurately spelled (according to the movie), Betelgeuse — actually isn't on screen much. First audiences hear his voice, then they see him sell his "bio-exorcism" services in a commercial, and they learn about his backstory from Sylvia Sidney's Juno. But Keaton doesn't enter the story of Beetlejuice until nearly halfway through its 92-minute runtime.
It's a testament to the strength of Keaton's performance that the character makes as much of an impact as he does. With white skin, thick dark circles around his eyes, and wild green hair, Betelgeuse's ghastly appearance is just as striking as Keaton's committed, manic role. Yet, despite all the recognition the actor has gotten for his work in Burton's Beetlejuice, he was more involved than even hardcore fans might realize.
RELATED: 'Day-O' Wasn't the Only Song Featured in the 'Beetlejuice' Movie (And the Broadway Production)
The actor doesn't get enough credit for the Tim Burton classic
As Keaton himself explained on Charlie Rose in 2014, he actually came up with the original design for Betelgeuse himself. The actor initially turned down the role, despite Burton's insistence that he was the right man for the role. So Keaton took some time to try and conceptualize the character. During that time, he cobbled together a style and walk for the character.
Moreover, the hair "like he got his finger in an electrical socket" and the moldy make-up he wears in Beetlejuice was Keaton's idea. And the actor reportedly ad-libbed most of his dialogue in the movie. Up to that point, Keaton was known mostly as a comic actor, having done stand-up comedy before before his movie career kicked off. Prior to Beetlejuice, he starred in hit comedies such as Night Shift, Mr. Mom, and Gung Ho.
RELATED: Winona Ryder Was Bullied After Starring in 'Beetlejuice': 'They Called Me a Witch'
Michael Keaton returns to his Marvel and DC roles in 2022
Of course, just one year after Beetlejuice, Keaton reunited with Burton for another iconic title character in 1989's Batman. But both men stepped away from the franchise after 1992's Batman Returns. Burton retained a producer credit on Batman Forever, but that film saw Val Kilmer step into the role of Bruce Wayne in Keaton's place.
Fans are still waiting for that long-rumored Beetlejuice 2. But Keaton will suit back up as Batman again for 2022's The Flash. For the first time in 30 years, the actor will re-enter the world of DC Comics. In addition, he returns as Adrian Toomes aka the Vulture in Morbius. That Spider-Man spinoff is due for release in January 2022.