Before the 'Batman' Fandom Embraced Him, Adam West Didn't Have It Easy
Adam West will always be remembered as the most delightful Batman in history. But before the comic book fandom embraced him, West didn't have it easy.
Adam West took on the role of Batman in 1966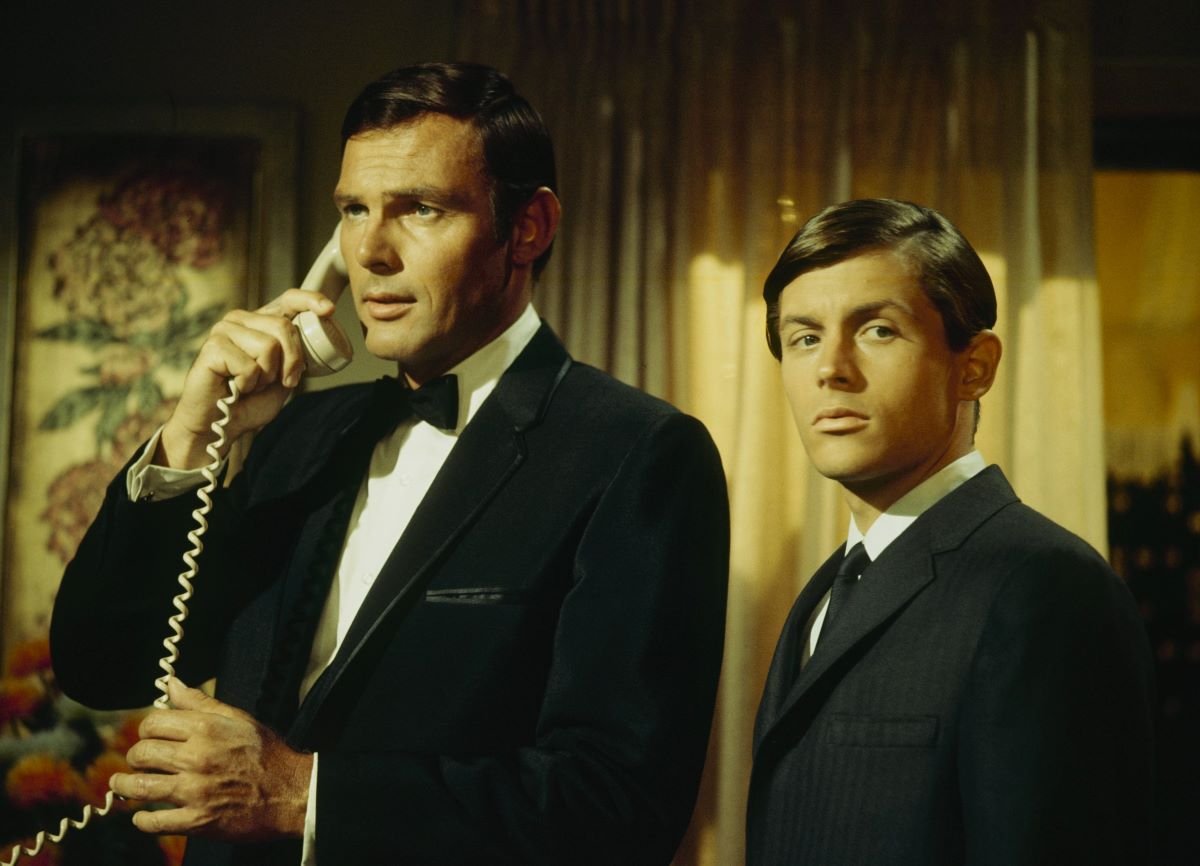 The Batman series premiered on ABC in 1966. It starred West as Bruce Wayne/Batman and Burt Ward as Dick Grayson/Robin. The show aired 120 episodes over its three seasons until 1968. An accompanying Batman movie starring West and Ward was also released in 1966.
The series spawned subsequent animated films, including Batman: Return of the Caped Crusaders (2016) and Batman vs. Two-Face (2017). Both starred West and were completed before his death in 2017.
Adam West didn't have it easy in the years immediately following 'Batman'
Batman was a huge success in its first season. But by the third, ratings began to decline and the series was eventually cancelled. After playing such a popular, high-profile role, West was type-cast, and he found it difficult to find something just as big. He appeared in several films and TV shows, including Bewtiched and The Happy Hooker Goes to Hollywood, but nothing compared to the success he found on Batman.
RELATED: Ford's 1966 'Batman' Batmobile Cost Less Than a Cup of Coffee
"What I did, I went out, I did regional theater, I did dinner theater, I did the Mark Taper Forum in LA, I did really crappy films – anything I could to keep working and developing, and pay the damn bills," West told Moviefone in a 2017 interview. "And I feel as an actor, that it is essential to keep practicing, keep using your instrument. So I did that, and after five, six, seven years, I began to catch on with a few things."
Initially, West wasn't keen on revisiting his Batman role. But eventually, he realized it was the part of his career that touched people the most.
"After ten years or so, I told myself, 'Look, idiot. If people love Batman, if they enjoy it so much, and you know the whole family spectrum has made that apparent, then you better love it too, or there's something wrong with your head.'"
He was touched by fans' love for the show
In the years prior to his death, West wholeheartedly embraced the Batman fandom. He made appearances at comic book conventions and did voiceovers for several Batman projects. He even made a cameo on The Big Bang Theory in 2016. West told Moviefone that over time, he realized how much the show impacted people. And he was always appreciative to hear fans' stories.
'Well, several things happened," West revealed. "If somebody comes up and tells me, 'I lost my father, he died when I was five, and you became my father,' I'm deeply touched by that, and there's sincerity. A guy comes up and says, 'Well, I became a judge and a crime fighter first because of you, I think to myself, 'Well, hell, I don't deserve that. I was just some pretend crime-fighter.'"
"But there is something lovely about that," he added. "The show and all of its silliness and fun, and the satirical tongue-in-cheek elements, it still, in some manner, influenced or helped people in a good way."