Before He Became Twitch Famous, Ninja Appeared on 'Family Feud'
For those with a knack for entertainment, the whole world is their stage. These people will take a small opportunity and run with it, entertaining viewers and perfecting their stage presence. Often times, game shows provide the perfect canvas for up and coming stars.
Family Feud is one such show. It has been around for decades, and some major celebrities have graced its stage over the years.
One rather surprising guest that once visited Family Feud is the Twitch star Richard "Ninja" Blevins, a gaming expert with a massive online fanbase. 
Who is Ninja?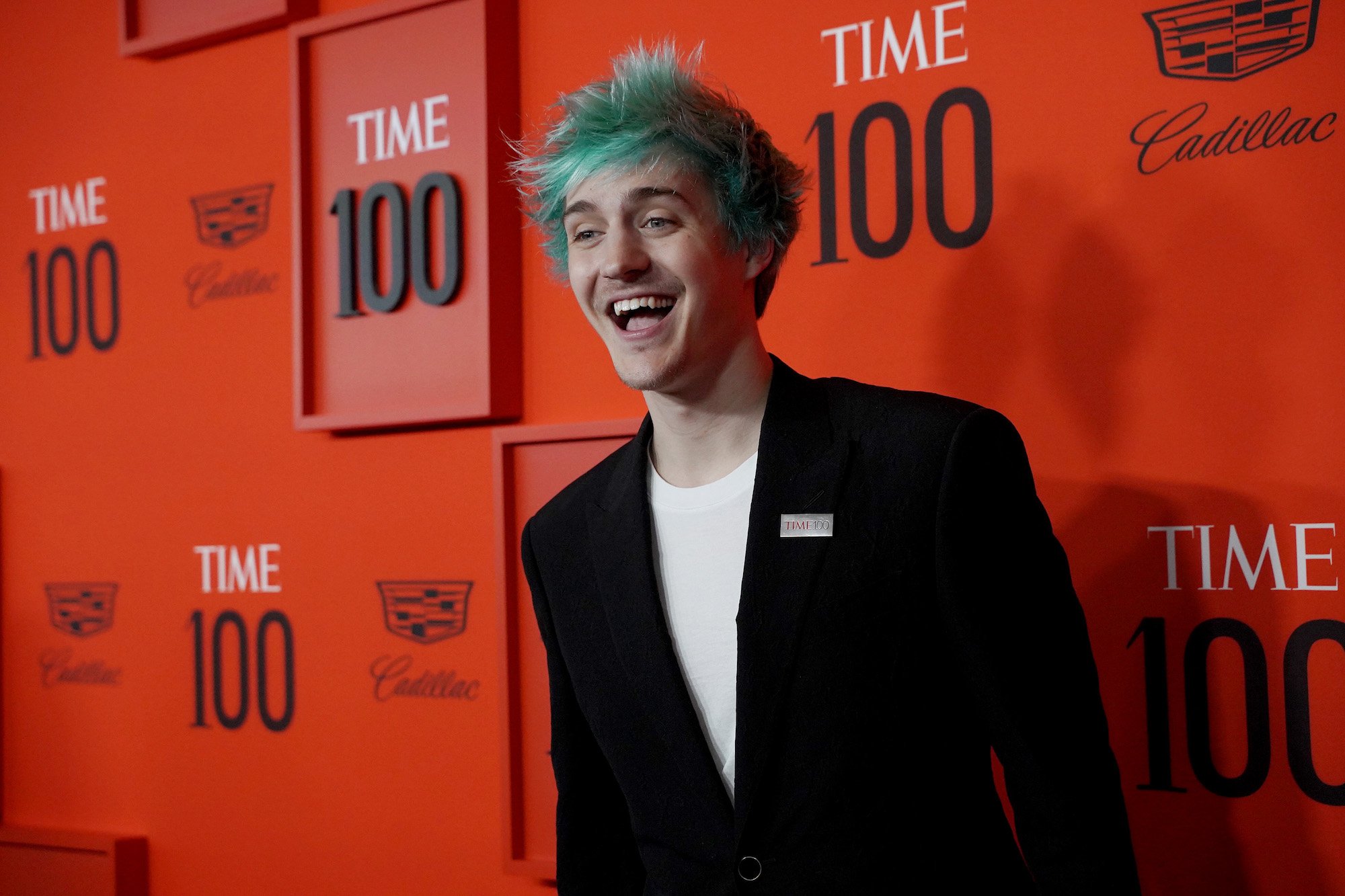 Born in Michigan in 1991, Tyler "Ninja" Blevins became invested in video games at a very early age. He moved with his family to Chicago as a young boy, where he spent the remainder of his childhood. Although Blevins was active in student athletics, it was video games that held his heart, and he decided to compete professionally as a gamer.
In 2009, Blevins began playing the video game Halo 3 professionally. After a few years of playing for different organizations, Blevins became a streamer in 2011. It is on Twitch that he has enjoyed his greatest success, and these days, he has millions of followers.
He also has a huge following on YouTube, and makes the majority of his income from streaming Fortnite.  Although Blevins has endured several controversies over the years, and is somewhat of a divisive figure in the gaming community, he does have a large fanbase and has donated substantial amounts of money to various charities. 
'Family Feud' is a hugely popular game show
RELATED: 'Family Feud' Had a Host With a Strange and Outdated Good-Luck Practice
On the other side of the entertainment spectrum from streaming is the world of television game shows. At the head of the pack is Family Feud, which has been hosted by the beloved comedian and entertainer Steve Harvey since 2010.
Family Feud follows a very simple format, with two families competing to name the most popular responses to survey questions. Harvey's presence makes the show incredibly entertaining, and viewers tune in on a regular basis to enjoy his wisecracks and hilarious facial expressions.
There have been many celebrities that have appeared on Family Feud over the years, including the Kardashian-Jenner clan. With numerous spinoffs, video game adaptations, and even board games under the Family Feud umbrella, it seems safe to say that Family Feud has become one of the most pervasive game shows of this century — as well as one of the most enjoyable.
Ninja once appeared on 'Family Feud'
In 2015, when Blevins was still well on his way to becoming a popular gamer, he, along with his family members, appeared on several episodes of Family Feud, per Game Rant. As it turns out, Blevins was equally successful at gaming on television, as he and his family scored well over $40,000 during their appearance on the show.
Blevins did very well at not only answering the questions but at interacting with Steve Harvey — and many of his answers drew laughter from the crowd. 
At one point, Blevins and Harvey even have an exchange where Blevins explains to Harvey that he is a professional video game player. While Harvey seemed to think that it was a joke, Blevins went on to make millions as a gamer — much more than what he won on Family Feud.
Ultimately, Blevins and his family returned for a special edition of Celebrity Family Feud sometime later. The whole business is certainly one of the strangest chapters in Family Feud history, but possibly one of the most entertaining.