'Before He Cheats' Was Not Written for Carrie Underwood: How the Smash Country Hit Ended Up in Her Hands
Find out the back story on Carrie Underwood's hit song, 'Before He Cheats.'
"Before He Cheats," Carrie Underwood's big 2006 country and pop hit unquestionably became the song most listeners associated with the American Idol champion.
The song, however, almost went to another big country music name.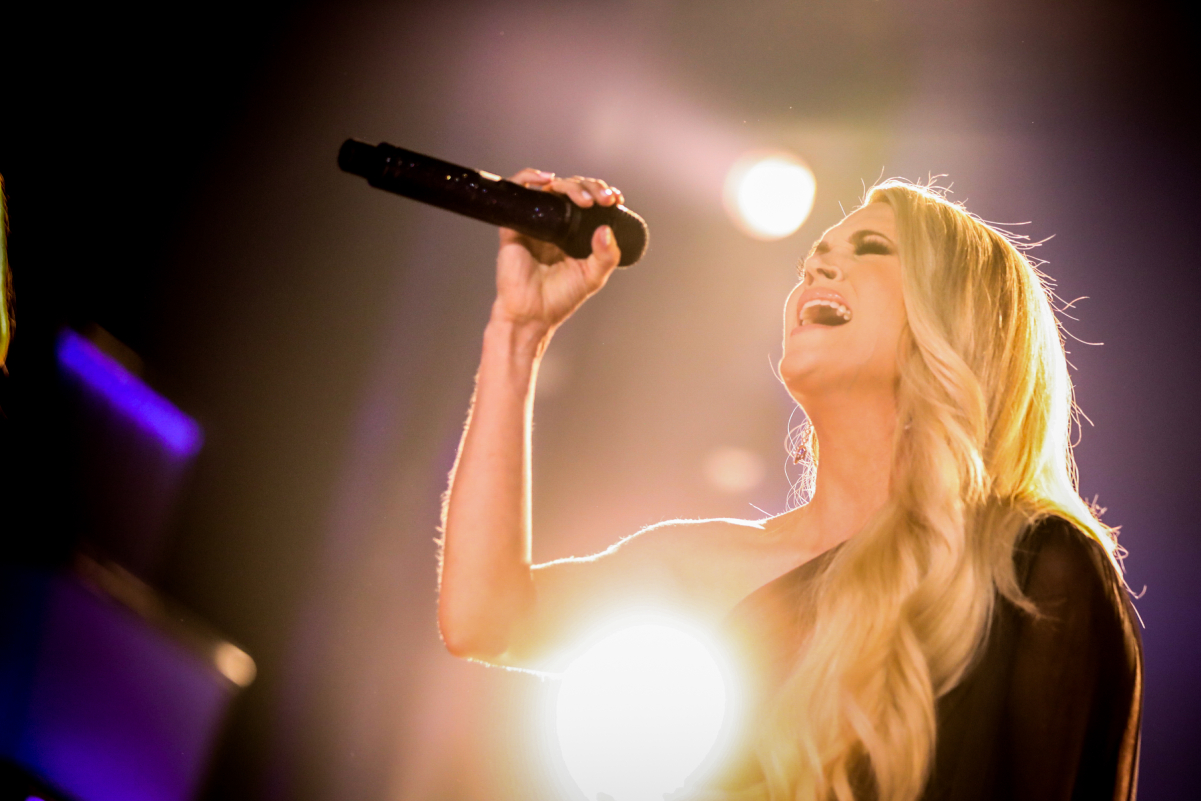 'Before He Cheats' was written for Gretchen Wilson
According to the writers of "Before He Cheats," their song was originally intended for Grammy Award winning singer Gretchen Wilson.
Wilson, who was a big name in country music in her own right, with the chart-topping "Redneck Woman" and its equally successful album, Here for the Party, was the intended singer for the song about a woman taking action after being wronged.
The song's composers Chris Tompkins and Josh Kear told The Boot in 2014 that the hit single was written in an impressive two hours and with Wilson originally in mind.
While the writing team wanted Wilson, Country Music Nation reported that the song's producers thought Carrie Underwood could give the song the fire it needed.
"At the time, Gretchen Wilson was going in to record," Tompkins told The Boot. "After her first record, everybody wanted to have a song on that second record, and I was trying to think of edgy stuff. I never would've thought that Carrie Underwood would record it! I went into my office that morning and began typing lyrics … not even picking up a guitar or a pen or anything … and I typed up that first verse."
'Before He Cheats' did very well for Carrie Underwood
If winning the title of American Idol didn't get Carrie Underwood noticed, "Before He Cheats" did the trick. The third single from Underwood's debut album Some Hearts, "Before He Cheats" proved Underwood had singing chops and star power.
The empowering tune ended up earning RIAA certification as a Double-Platinum Digital Single, with two million purchased downloads. It was the first country single to do so.
The song also earned Carrie Underwood a Grammy for Best Female Country Vocal Performance and the songwriting team a Grammy for Best Country Song.
What happened to Gretchen Wilson?
The country music star released studio albums from 2004 to 2017 and enjoyed enormous success but it seems to have arrived too quickly and too intensely.
The 47-year-old looked back with The Boot in 2017 at her fame and the realization that she simply wasn't ready for it.
"I spent my whole life looking for that moment, but as prepared as I thought I was, I wasn't," Wilson said. "It happened so fast. I had a major label deal at the time, and I think that they thought that I was the next Shania Twain."
"I feel like everything got wore out, not just vocally, but I, just physically, got wore out, and I needed a little time off," she said. "How fortunate am I? Not too many people get to go, 'I'm going to stay home with my kid for two years' — not a lot of people get to do that — so I feel very fortunate that I got to do that."
Wilson launched her own record label, Redneck Records, signed artist Jessie G., and reportedly seems to have settled well into her new role as businesswoman.