Before Marrying Her Wife, Niecy Nash Says She'd Never Been With a Woman and Shares Her Children's Funny Reactions
Niecy Nash is in wedded bliss with her wife, singer Jessica Betts. The Reno 911 actor can't stop gushing over her bride and to make things better, she has the support of her closest friends and family. In a new interview with Jada Pinkett Smith, Nash reveals that Betts is the first woman she's ever been with and shares her children's sarcastic reactions to their love story.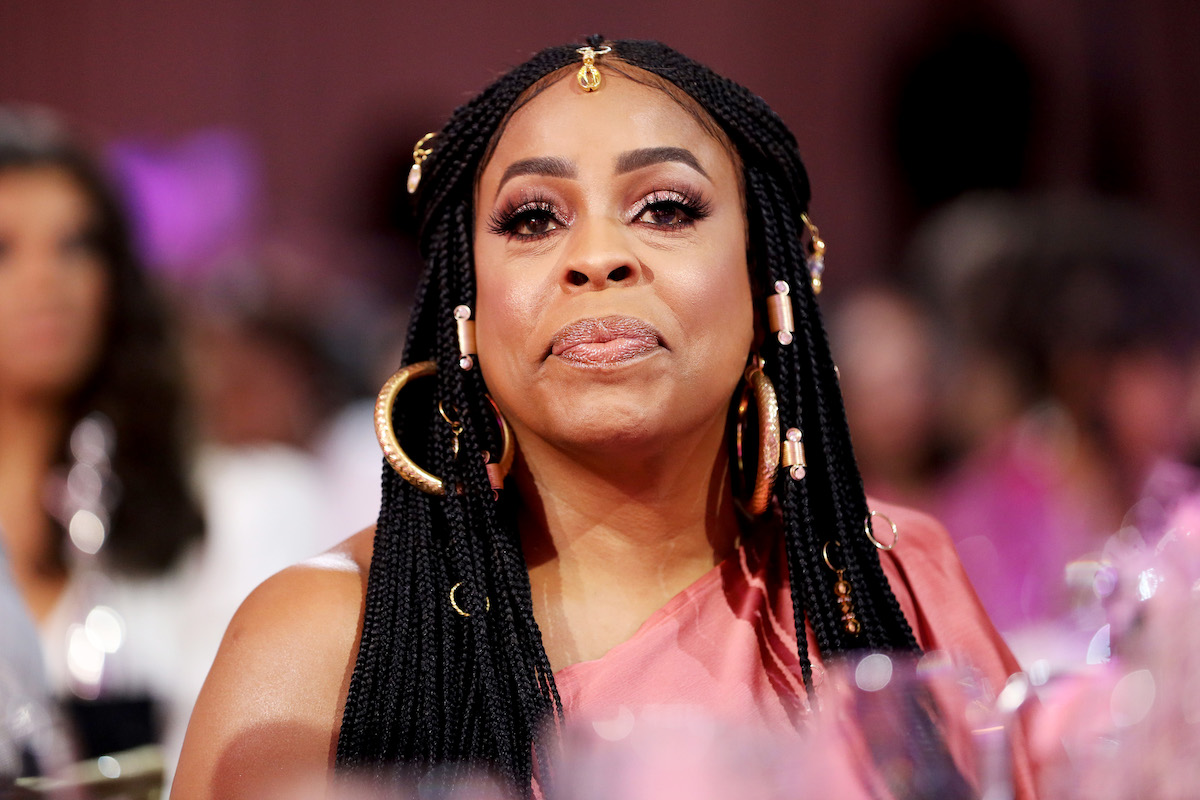 Niecy Nash says her wife is the first woman she's been with
Nash's marriage to Betts isn't her first. She's walked down the aisle twice before. The first was to Don Nash, a minister – the second was with Jay Tucker.
She and Tucker announced their split in October 2019. In August 2020, Nash surprised all by releasing wedding photos from her intimate ceremony with Betts.
Many questioned whether or no Nash has always identified as a member of the LGBTQ community. During a recent appearance to Red Table Talk, Nash makes it clear that Betts is her first same-sex relationship. The moment came when Nash discussed her children's reactions to her nuptials.
Related: Niecy Nash Opens Up About Having Her Children's Support In Her Same-Sex Marriage to Jessica Betts
"My daughters were like, 'Wait what?' " Nash recalls as Nash previously wrote books about how to keep a husband happy. "My youngest daughter, she reminded me, she was like, 'Wait a minute mom, are you the same mom that was like girl, I'm strictly d*ckly?' And I was like, 'Wah, wah. Like yeah, but no.' And my son was like, 'Wooow.'" 
Nash previously told Ellen DeGeneres that her youngest daughter forced her to watch a television program on ways she can identify as a member of the LGBTQ community and joked that she was left confused as a result.
"It was like a thousand different things you could have called yourself…I was like 'I'm Black and I'm your mama not go and sit down,'" she said.
Niecy Nash says her marriage to Jessica Betts has 'nothing to do with gender'
Despite many wanting Nash to label herself, she refuses. In fact, she says her marriage to Betts has "nothing to do with gender."
"[My marriage] has absolutely nothing to do with gender and it has everything to do with her soul," Nash told People Magazine. "She is the most beautiful soul I have ever met in my life."
She continued: "I was not suppressing my sexuality my whole life. I love who I love. At one point in my life, I married twice and I love those people. And today I love this person. I've done everything I wanted to do on my own terms and my own way. So my choice now in a partner has nothing to do with who I've always been. It's a matter of who I am in this moment."
Related: Niecy Nash Went on a Double Date With Da Brat
The two were longtime friends before Nash realized she had feelings for Betts, telling DeGeneres the moment she fell in love with her wife – who she affectionately refers to as her "hersband."
"We were already friends for about four and a half years – I was already divorced and we were still friends and we went to go eat crabs…and the next thing you know…it's a gateway people, Nash joked. "If you don't want this life, don't go eat crabs."
The two first connected on social media in 2015 and Nash was already a fan of Betts's music. Betts made an appearance on Nash's TNT series Claws as a wedding singer for Nash's character's on-screen wedding.