Behind Meghan Markle's 'Meltdown' That Led Prince Harry to Announce 'Megxit' Resignation
The royal family is still reeling from Prince Harry and Meghan Markle's January 8th announcement, stating that they will be stepping back from their roles as senior royals. Fans and critics alike are sorting through the known details, trying to piece together a timeline of where exactly everything went wrong and why their announcement came as such as shock to the world.
After all, it is less than two years after Prince Harry and Meghan's fairytale wedding, which in itself seemed to signal a bold new direction for the monarchy. Still, according to a recent report, the suddenness of the announcement might have been due to Markle reaching the end of her rope.
Meghan Markle has not been doing well for a while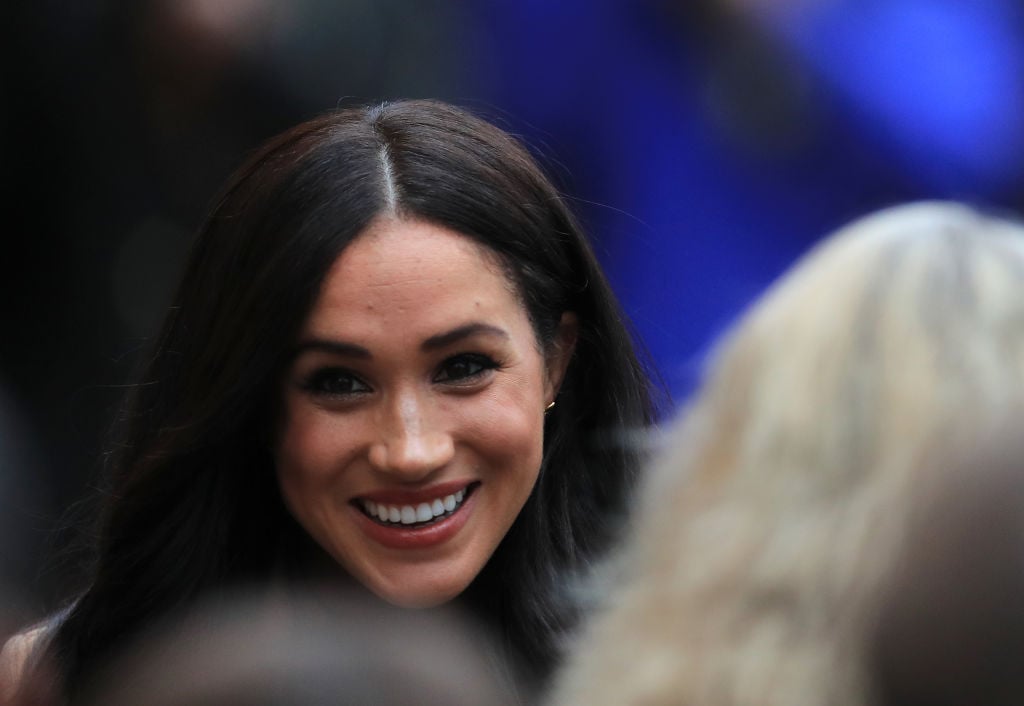 Although Meghan and Prince Harry seemed to be all smiles immediately following their wedding in May 2018, it didn't take long for reality to set in. The British media carried out a relentless assault against the Duchess of Sussex, publishing stories that accused her of being difficult, too demanding with staff members, and generally acting like a diva.
For months, Meghan and Prince Harry carried on as normal, not responding directly to the rumors. Then, Meghan's estranged family started to get involved, speaking to the media and perpetuating the idea that she's is an opportunist and hard to be around.
Finally, in late 2019, Meghan spoke out in a rare interview with journalist Tom Bradby. The Duchess, who was only a few months postpartum at the time, admitted that dealing with the negativity has been "challenging" and that "not many people" have asked if she was doing okay. While her interview caused many to feel sorry for what she was dealing with, many more took the opportunity to accuse her of acting in order to garner sympathy.
Was Meghan Markle on the verge of a meltdown?
According to a recent PageSix report, Meghan, the Duchess of Sussex felt pushed to the brink and couldn't stand to remain the United Kingdom any longer, and it was her teetering at the precipice of a meltdown that pushed Prince Harry to agree to make their controversial announcement on January 8th.
The report detailed how Meghan "wanted desperately to spend more time with pals and family in North America, and less time cloistered in British palaces." Therefore, the report claims, Prince Harry was under pressure to make a decision in order to try and make his wife of nearly two years happy.
How is the royal family adjusting to the announcement?
After the news was shared on the couple's Instagram account, the royal family reportedly went into damage control as they tried to sort out what a future would look like without Prince Harry and Meghan. In the announcement, the couple revealed that they want to spend their time divided between the United States and the United Kingdom, which leaves them plenty of flexibility in their schedule and seems to verify the PageSix report.
While the queen has said that she supports the couple in their decision, there are a lot of things that are still up in the air, including whether or not Prince Harry and Meghan will get to keep their royal titles and security detail. Reportedly, the royal family will be coming to a decision within a matter of days. Hopefully, whatever is decided is something that is amenable to both the royal family and the semi-retired royal couple, especially since it seems as though, this time, Meghan has really and truly had enough.
Stay tuned to Showbiz Cheat Sheet for all the latest royal family news!