Here's Where the 'Being Erica' Cast Members Are Now
Being Erica was a popular Canadian television show that aired from 2009 to 2011. It was a story that dared to ask, "If you could go back in time to change your mistakes, would you really do it?" The characters were outstanding in their performances, which leads most people to wonder where they are now. In answer to this big question, here's where the Being Erica cast members are now.
Erin Karpluk as Erica Strange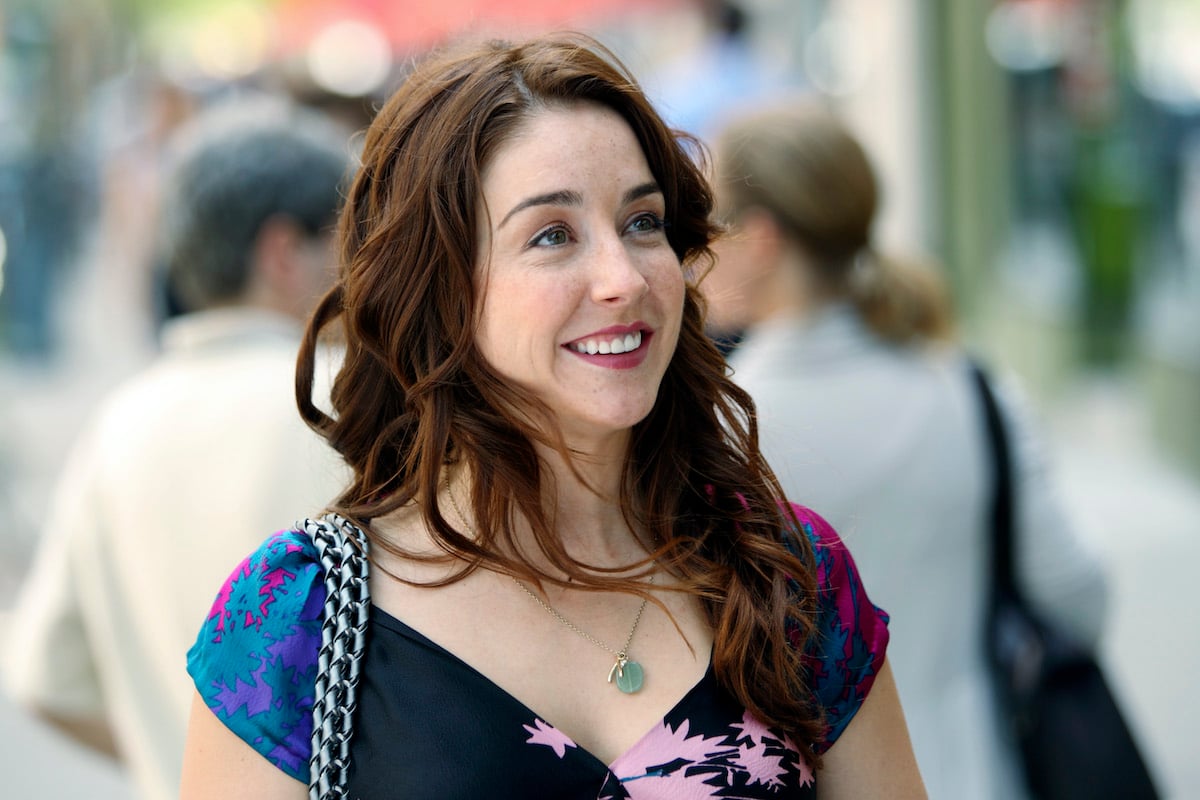 Though Erin Karpluk was most notably the main character in Being Erica, Erica Strange, for which she won the Gemini Award for Best Performance by an Actress in a Continuing Leading Dramatic Role, according to IMDb.
She has been in movies such as Assault on Wall Street (2013), Reasonable Doubt (2014), and A Swingers Weekend (2017). However, most of her roles are in TV movies and TV series, with the most recent being A Million Little Things, where she plays Anna Benoit.
Michael Riley as Dr. Tom Wexler
Michael Riley has been acting since well before Being Erica when he was in No Man's Land in 1987. In the years following, he has amassed over 40 films and television shows credited to him. He has been nominated for many awards and won several Gemini Awards.
However, since the years with Being Erica, Riley has let the spotlight fade a little, starring only in a television movie, Willed to Kill (2012), and most recently, Like a House on Fire (2021) where he plays Jack.
Reagan Pasternak as Julianne Giacomelli
Reagan Pasternak is best known for her role in Being Erica, but that hasn't stopped her from finding success in other ways. She has appeared in several television shows including CSI: Crime Scene Investigation, In a Heartbeat, Sharp Objects, and others. In 2018, she played Karen Andrews in a Lifetime Movie Network film, Babysitter's Nightmare.
For all her achievements, it was her role as Zelda Fitzgerald in Hemingway Vs. Callaghan earned her a Gemini Nomination in 2003, years before Being Erica.
Joanna Douglas as Samantha Strange
In the time following Being Erica, Joanna Douglas has appeared in many movies and television series. Some of the most notable include Christmas Inheritance (2017), Good Witch (2018), and Anne with an E (2018-2019).
Though she is still active in the entertainment industry, we will have to wait to see what is on the horizon for her in the future.
Vinessa Antoine as Judith Winter
If you love shows like NCIS, General Hospital, and Diggstown, you may have seen Vinessa Antoine in recent years. Though she has not received a reward for her efforts, she was nominated for a Canadian Screen Award in 2021 and 2022 for her role in Diggstown, where she plays lawyer Marcie Diggs. The nomination was for Best Actress in a Drama Series.
Paula Brancati as Jenny Zalen
Paula Brancati has many notable roles under her belt, not only Being Erica but also playing in Dark Oracle and Degrassi: The Next Generation.
Since her time on Being Erica, she has made appearances and held roles in several movies and television shows, including an appearance on Diggstown where she reunited with her former co-star Vinessa Antoine. However, she stays busy as co-founder of BrancSeater Productions, which has produced several films and has appeared on the stage in Matilda the Musical, which was done in Toronto.
Sebastian Pigott as Kai Booker
Sebastian Pigott may be most recognizable for his role in Being Erica, but that doesn't mean he has stayed off the screen. In recent years, he has been very active in movies such as The New Romantic (2018), Midway (2019), and Awake (2021).
Beyond the big screen, he has held several television series and movie roles, including recurring roles on Good Witch and Wynonna Earp.
Morgan Kelly as Brent Kennedy
Beyond Being Erica, Morgan Kelly is most recognizable for his role in Killjoys, which was a Canadian space adventure series, and Fries with That?
In recent years, he has appeared in movies like The Shape of Water and Blood Honey. However, he mostly seems to be focusing on television where you can see him on various episodes of Mindhunter, Spinning Out, and Tiny Pretty Things.
Tyron Leitso as Ethan Wakefield
Tyron Leitso has been pretty much out of the spotlight since 2015. After appearing in 24 episodes of Being Erica, he starred in Assault on Wall Street (2013), Suddenly (2013), My Boyfriends' Dogs (2014), and Family for Christmas (2015).
Adam Fergus as Adam Fitzpatrick
Adam Fergus has appeared on everything from the small-screen to the theater stage in the years since Being Erica. Some film roles include I.T. (2016) and The Call of the Wild (2020). He has also appeared on some once-popular television shows like Roots and Supernatural. He currently has an upcoming appearance in Harry Wild, which is still in the filming process, and you can also see Fergus in the State of Happiness.
RELATED: The 'Being Erica' Spinoff Probably Won't Take Place in Canada