'Being the Ricardos': Why Javier Bardem Lied to Aaron Sorkin to Land the Role of Desi Arnaz
Lucille Ball and Desi Arnaz are the topic of Aaron Sorkin's new biopic Being the Ricardos. With Nicole Kidman playing the iconic redhead and Javier Bardem starring as the charismatic Cuban bandleader, Ball and Arnaz's marriage and their partnership on I Love Lucy take center stage in the film. Bardem apparently wanted the role of Arnaz so much that he fudged a few facts regarding his musical talent.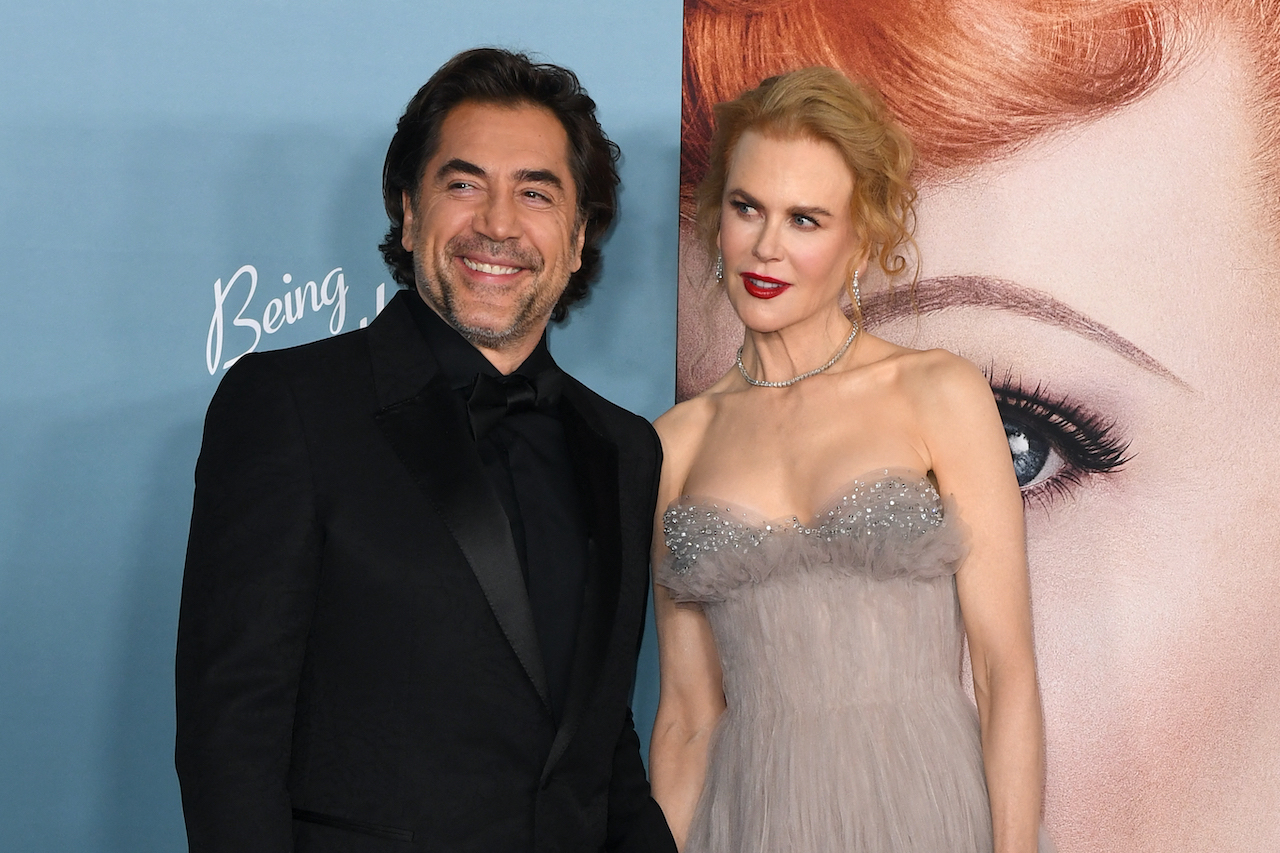 Javier Bardem didn't realize 'I Love Lucy' was an iconic show
Bardem was immediately drawn to the role after studying the life and talent of Arnaz. From his stage presence to his business acumen, the Oscar-winning actor was drawn to the Cuban star's magnetic persona.
"You cannot help yourself but get madly in love with him," Bardem told The Hollywood Reporter of Arnaz. "To be entertained by him, to be mesmerized by him, his physicality, his humor, his skills, his music. It's like, whew. He got the world in one hand, boom."
Bardem was born and raised in Spain and revealed he had no idea I Love Lucy was such a television legend. Once he discovered the gravity of portraying the TV icon, he considered backing out of Being the Ricardos.
"I wasn't aware of how big it was," Bardem admitted. "When I really started digging into him, the deeper I got, the more I knew how iconic [the show] was … it was like, 'S***.'"
Aaron Sorkin inquired about Javier Bardem's musical background when casting Desi Arnaz
Turns out Bardem wasn't the first actor Sorkin had in mind for the role of Arnaz. He originally approached a Brazilian actor. When Amazon's casting execs rejected the idea, producers sought out a Guatemalan-American performer who couldn't make the schedule work. Sorkin knew he had to get just the right actor to portray Arnaz.
"Desi was going to be tricky because we have to love Desi in the movie, even though he breaks Lucy's heart," Sorkin remarked. "He can't be a puppet."
Bardem lobbied for the role. And in his zeal to land the part, he misled Sorkin on his experience with musical instruments.
"[Bardem] did lie throughout that first meeting," Sorkin said of his initial conversation with the Oscar winner, which took place on Zoom. "I asked him, 'Hey, listen, it's not a deal-breaker, but just out of curiosity, you ever held a guitar?' And he said, 'I've been playing the guitar since the time I was 5 years old.' 'And have you ever banged a drum?' 'I am a percussion expert, particularly with congas.' 'If I were to ask your wife, if you are a good dancer, what would she say?' 'Boy, do I love to rumba! I can teach a rumba class.'"
Bardem was prepared when 'Being the Ricardos' began filming
Sorkin added that while Bardem embellished his musical prowess, he made up for it by getting the lessons he needed to deliver a stellar performance as Arnaz.
"He was lying about all that, but he spent the next three months leading up to the start of photography cramming on it," Sorkin explained. "By the time he showed up to the set, he was good at all of that."
According to The Hollywood Reporter, Bardem learned the conga from Chicago and Santana percussionist Walfredo Reyes Jr. Kidman recalled her co-star practicing some fancy footwork in between scenes.
"He would dance before most takes," Kidman said. "I'd be pacing and smoking, and he'd be dancing."
Being the Ricardos is now in theaters and scheduled to stream on Prime Video on Dec. 21, 2021.