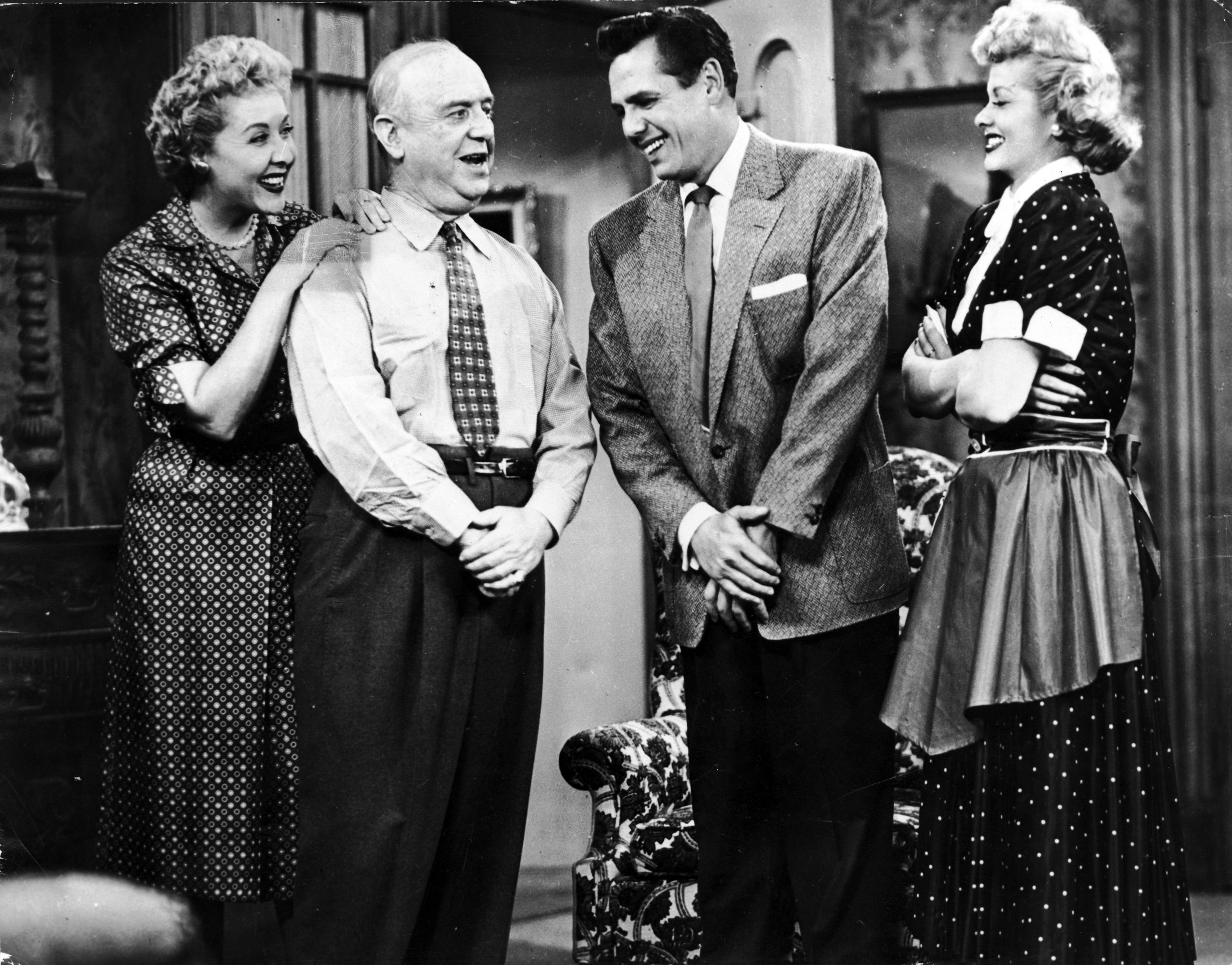 I Love Lucy
The five-time Primetime
Emmy Award
-winning sitcom
I Love Lucy
is an iconic and beloved
TV show
. It became an immediate hit when it debuted in 1951 on
CBS
. The show follows an ambitious American redhead and her serious Cuban bandleader husband through hilarious misadventures and misunderstandings in New York City. Co-stars and real-life spouses
Lucille Ball
and Desi Arnaz launched to fame upon the series debut. Playing married couple Lucy and Ricky Ricardo, Ball displays her gift for physical
comedy
as a housewife determined to become a star despite lacking talent, and Arnaz is the perfect straight man who injects further entertainment through song and dance. Neighbors Ethel and Fred Mertz, played by
actors
Vivan Vance and Willian Frawley, join the antics. With all six seasons streaming on
Hulu
and Paramount+,
I Love Lucy
continues to attract audiences decades after its final episode aired in 1957.
---
Main cast: Lucille Ball, Desi Arnaz, Vivian Vance, William Frawley
Creator: Desi Arnaz
TV genres: Sitcom, comedy
Original release: October 15, 1951-May 6, 1957
Network: CBS
Streaming: Hulu, Paramount+, Amazon Prime Video, AppleTV, Vudu, more
Seasons: 6
Episodes: 181
Most famous episodes: "Job Switching," "Lucy Does a Commercial," "Lucy's Italian Movie"
Behind the scenes: Lucille Ball almost drowned while filming the iconic grape-stomping scene.
Fun fact: Lucy and Ricky never shared a bed or a blanket because it was taboo at the time.
If you like I Love Lucy, you might also like: Bewitched, The Brady Bunch, The Dick Van Dyke Show, Gilligan's Island, I Dream of Jeannie, Laverne & Shirley
---
Visit the
Lucille Ball Desi Arnaz Museum website
.
Read more about I Love Lucy, its history, cast, and behind-the-scenes information: