'Bel-Air': Barack Obama Inspired Adrian Holmes' Portrayal of Uncle Phil
'Bel-Air' actor Adrian Holmes, who stars on the show as Uncle Phil, explained how former President Barack Obama inspired his portrayal of the character.
Many fans have taken their hats off to Adrian Holmes for his performance on Bel-Air. He stars in the TV show as Uncle Phil, a role famously by James Avery in the original series The Fresh Prince of Bel-Air. While Holmes does bring some of those same qualities to the small screen, he also pulled inspiration from other places to create his own version of the character.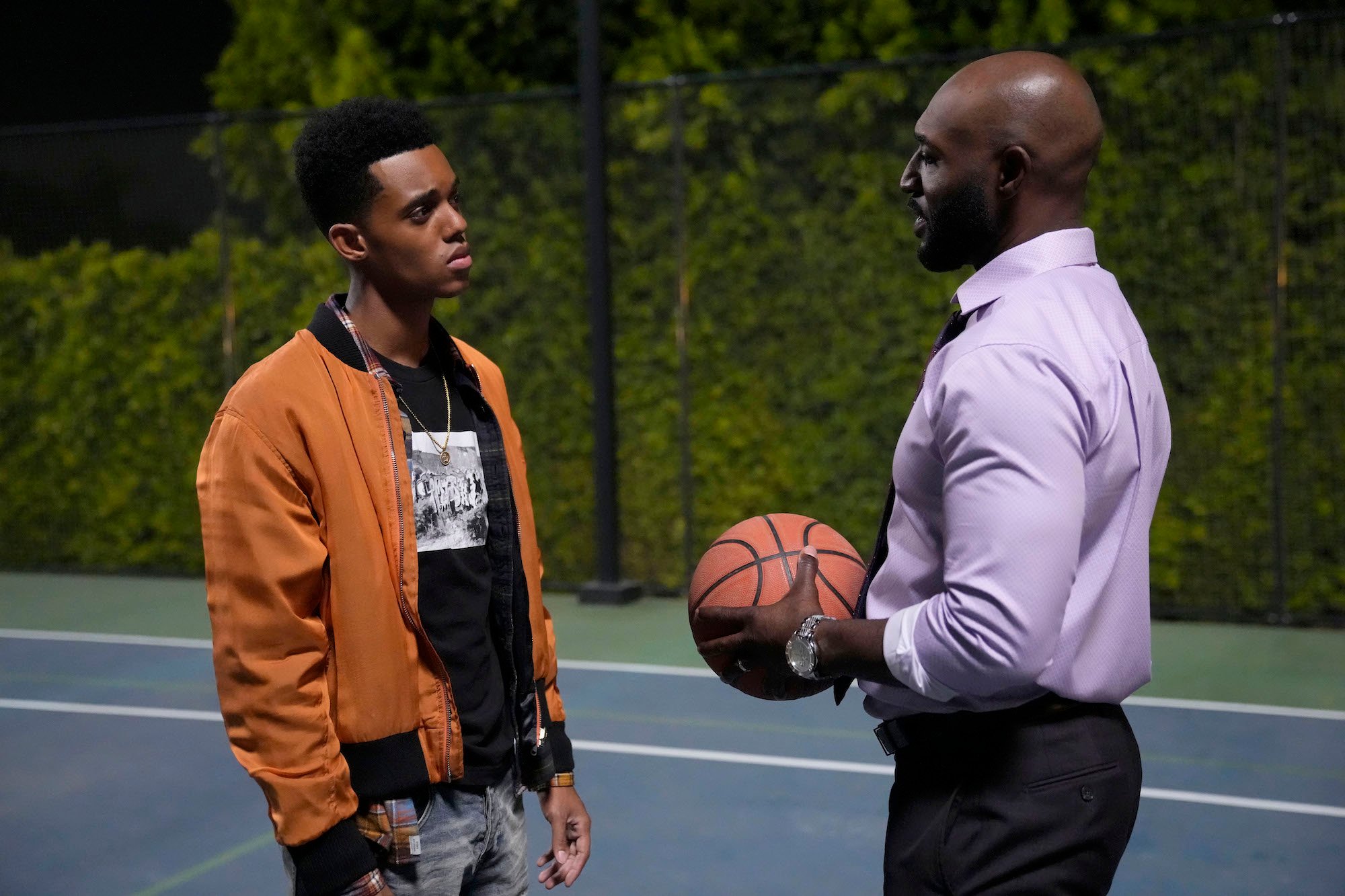 Adrian Holmes wanted to bring something new with his role on 'Bel-Air' as Uncle Phil
Holmes remembered the charisma and talent that Avery brought to the role of Uncle Phil in an interview with Gold Derby, describing it as "lightning in a bottle." He said he "definitely tried to emulate" those qualities with his portrayal of the character to create that same experience for the next generation of viewers. But at the same time, he wanted to bring something new to the role.
"What the showrunners and [creator] Morgan Cooper wanted us to do was to not feel that we had to reenact or do what they did," Holmes explained. "They wanted us to take the reins and have fun and create these characters as authentic as we could for this generation."
Former President Barack Obama became his inspiration for his role in 'Bel-Air' as Uncle Phil
Holmes said he began to prepare for the role by fully examining the character and finding a "reference" for him.
"When I was preparing for the role… he's a family man, he's a politician, he's got swag, he's got all of these qualities. And I was like, who today is as inspiring as this character, as this man? And for me, it was Barack Obama," Holmes recalled.
"He was the one that… he's the most inspiring Black man today in this generation," he continued. "And I had all these speeches I had to prepare. So I just used him as a reference for the character because he's cool, he's confident, he's comfortable. He's got all the right attributes, so I just tapped into him for a lot of those moments, and it just helped me to drop in and feel grounded."
"And I think that we really need to have positive Black characters on screen like Phil," Holmes added. "That's why I really love playing him because he's such a gentleman, and in every sense of the word he's a gentle man."
"And he's got class and integrity and he's a good listener and he loves his family," he went on. "He'll go above and beyond for his family and so it was just nice to be able to play such an expanded role and that really helped me as Adrian to expand and grow myself, so it was just very, very special to get to step into his shoes every day."
Next in 'Bel-Air' Season 2
Bel-Air premiered in January to mixed reviews, but managed to build a solid following. In the show's latest episode, Will Smith started to leave California after a row with Uncle Phil and Aunt Viv. But after talking it over with Jazz, he had a change of heart. Showrunner T.J. Brady told TVLine that viewers would see the aftermath of that next season.
"We can look forward to him seeing what else that city has to offer in terms of making him feel like he belongs, places and people where he can thrive, and just figuring out a future for himself," Brady continued. "The incident with Lou coupled with Jazz's words and Will's journey are going to take him on that coming-of-age self discovery that everyone can relate to."
Although the release date for Bel-Air Season 2 is still uncertain, the show is expected to return in 2023. Read more about the show below and find the first season of Bel-Air now on Peacock.