'Bel-Air' Season 1 Episode 6 Release Date and Time
What is the release date and time for 'Bel-Air' Season 1 Episode 6?
New TV drama Bel-Air reimagines the memorable '90s sitcom Fresh Prince of Bel-Air characters into more serious and modern adaptations. Actor Will Smith helped develop the series, and his former rap partner and co-star DJ Jazzy Jeff recently called it his "favorite show ever." What is the release date for Bel-Air Season 1 Episode 6, and what time does it air on Peacock?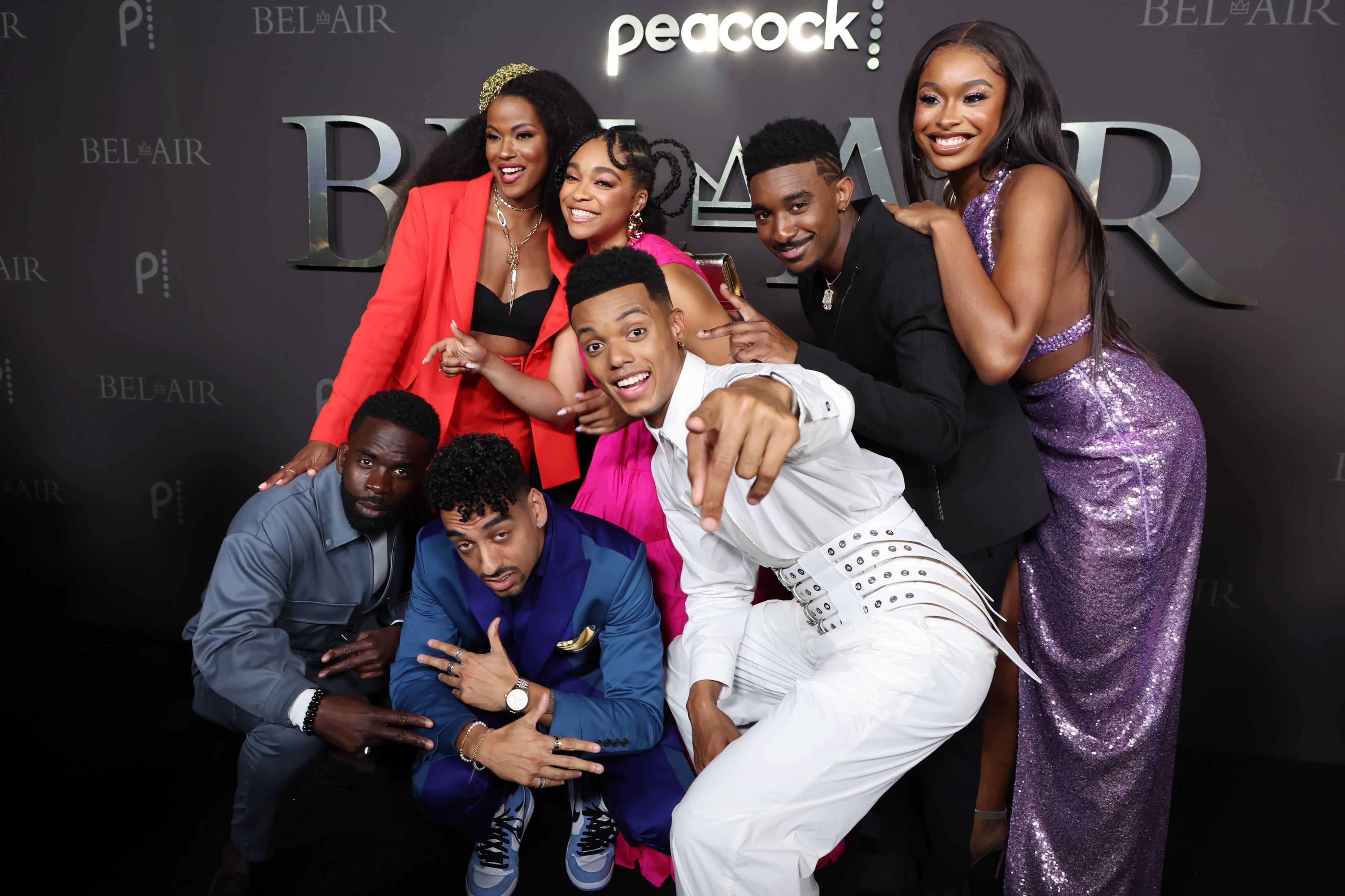 What is the release date and time for 'Bel-Air' Season 1 Episode 6?
After the 2022 Super Bowl aired on Feb. 13, Peacock released the first three episodes of its new drama series, Bel-Air. Even though viewers got their first taste of the show on a Sunday, new episodes are released on Thursdays.
As a result, episode 4's "Canvass" dropped on Feb. 17, with episode 5's "PA to LA" premiering on Feb. 24.
Bel-Air Season 1 Episode 6 will air tomorrow, March 3, on Peacock after midnight EST. Titled "The Strength to Smile," the upcoming chapter will feature the Banks supporting Carlton's ex, Lisa, by hosting a memorial for her mother.
The remaining episodes will premiere every Thursday on Peacock, currently without a scheduled break. Bel-Air Season 1 will include 10 episodes, with the finale airing on March 31.
Recap of 'Bel-Air' Season 1 Episode 5
During episode 5, Will Smith (Jabari Banks) welcomed his best friend from back home, Tray (SteVonte Hart), to the mansion for a visit. However, Tray and later his mother Vy (April Parker Jones) make it clear they expect the teenager to return to Philadelphia now that drug dealer Rashad Denton (Eazy the Block Captain) is dead.
Feeling out of place during a dinner for Hilary's (Coco Jones) new influencer housemates, Tray drank too much and drunkenly told Carlton (Olly Sholotan) the true story behind Will's sudden relocation to Bel-Air, upsetting the middle Banks child.
However, Hilary recorded the dinner for content, and a conversation caught between Uncle Phil and one of her new roommates earned the district attorney favor.
He unknowingly began losing support when he announced his backing for defunding the police. When it becomes clear that Will has no interest in returning to Philadelphia soon, Tray decides to end his trip early.
What might happen during 'The Strength to Smile'
According to the summary description, the upcoming episode will follow the Banks family as they host a memorial for Carlton's ex, Lisa (Simone Joy Jones).
However, Will has to swallow the disappointment he felt after finding out Lisa's father is a police chief. Additionally, Carlton will probably have to put away his lingering romantic feelings as she recently rejected his advances.
There are also several storylines that will likely continue, including Hilary's journey to the influencer house and possible romance with Jazz (Jordan L. Jones), Uncle Phil's road to the district attorney's office, Carlton's seeming growing hostility toward his cousin, Ashley (Akira Akbar) and her sexuality, Geoffrey's (Jimmy Akingbola) involvement with Rashad's death, and Aunt Vivian (Cassandra Freeman) as she ponders returning to the art industry.
Bel-Air is streaming on Peacock.