'Bel-Air' Season 1 Tracklist: All the Songs Featured in Episode 5, 'PA to LA'
Feb. 24's "PA to LA" included Tray's visit to the mansion and a dinner with Hilary's new influencer housemates. What songs are featured in drama TV series Bel-Air Season 1 Episode 5?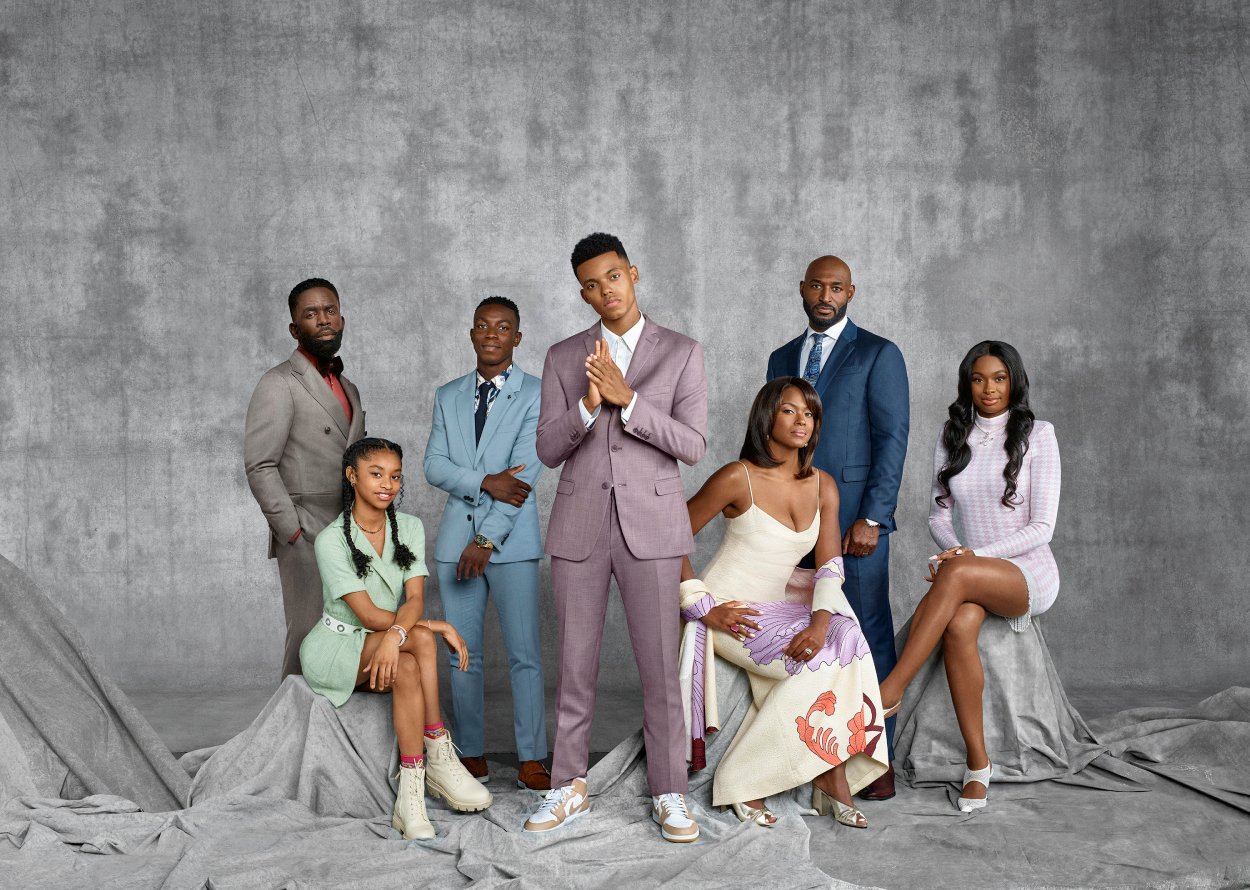 All the songs in 'Bel-Air' Season 1 Episode 5
KikBak, Rick Vega – "We Gettin It"
This song plays as Will picks up Tray from the airport in the episode's opening scene.
D4M $loan & d4m skiano – "F#ck Ughh"
The song comes on when Tray asks virtual assistant Alexa to play his Philly playlist after Will picks him up from the airport.
KikBak, Enimeezy – "Get On My Level"
The song plays when Will and Tray pull up to the Banks' mansion.
Moonchild – "Money"
This song plays when Will introduces Tray to Aunt Viv.
Fashawn – "Born in Amerikkka"
The song plays when Tray and Will go into his room and talk about their old basketball team.
Perfect Time – "Fashion Star"
The track plays while Hilary's influencer housemates arrive at the mansion for dinner.
Terrace Martin Presents the Pollyseeds – "Mama D/Leimert Park"
The song plays as Carlton stares at his parents after learning how his dad helped Will.
RELATED: 'Bel-Air' Season 1 Tracklist: All the Songs Featured in the First 3 Episodes
Graffiti Royale featuring Oswin Benjamin – "Sunrays"
This song plays at the end of the dinner when Will gets a drunk Tray from the table.
D Smoke – "War & Wonders"
The song playing as Uncle Phil, Will, and Tray pulls up at the D Smoke concert.
5 Alarm – "Today I Saved The World"
The song plays as Aunt Vivian talks to Reed Broderick at an art museum.
Eamonn Patrick Downes, Mark Coupe – "Waterfresh"
The track plays as Carlton and Lisa hang out.
Antom, Julio Ceez, and Spkilla – "Get It Everytime"
The song that plays during the credits
'Bel-Air' Season 1 Episode 5 recap
Will's (Jabari Banks) best friend from back home, Tray (SteVonte Hart), visits the mansion as promised, but he quickly pressures his friend to return to West Philly now that Rashad Denton (Eazy the Block Captain) is dead.
After drunkenly revealing the real reason why Will relocated to Bel-Air to Carlton (Olly Sholotan), the two went to a D Smoke concert, where it became clear that Will had no intention of moving back to Philly anytime soon.
Feeling abandoned by his best friend, Tray cut his visit short. Will also felt pressure from his mom to return home, but he admitted that he wanted to continue exploring his options in LA.
Additionally, the Banks hosted a dinner for Hilary's (Coco Jones) new influencer housemates, which also doubled as a goodbye meal for the eldest moving out of their home. During the event, a conversation caught on tape unknowingly helped Uncle Phil (Adrian Holmes), who began losing support after supporting the defund the police initiative.
What might happen in 'Bel-Air' Season 1 Episode 6
As Will told his mom that he's ready to wear his "crown" in LA, it's likely the next episode, "Love and Go On," will follow the teenager as he continues to figure out his future.
Additionally, Aunt Viv (Cassandra Freeman) might work with one of Hilary's influencer friends for a piece, which could result in the former artist gaining a sizable social media audience of her own.
Episode 6 will also probably continue to focus on Uncle Phil's campaign for district attorney.
Bel-Air airs on Peacock.
RELATED: 'Bel-Air' Season 1 Episode 4 Release Date, and How Many Episodes Season 1 Will Have