'Bel-Air' Season 1 Tracklist: All the Songs Featured in Episode 6, 'The Strength To Smile'
During "The Strength To Smile," which aired March 3, the Banks family rallied to support Lisa by hosting a memorial for her late mother. Here are all the songs featured in TV series Bel-Air Season 1 Episode 6.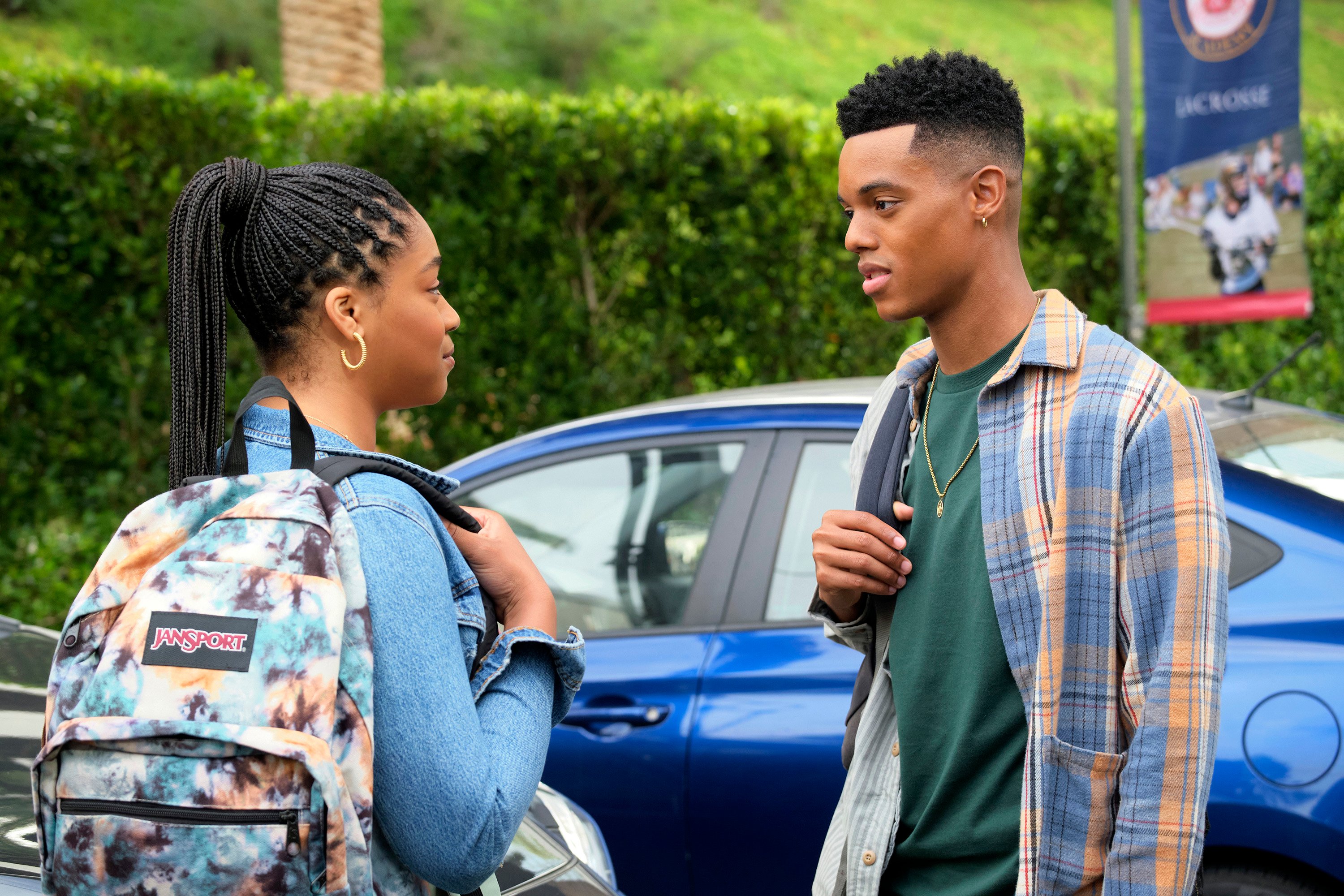 'Bel-Air' Season 1 Episode 6 tracklist
Charles Stephens III and Mayila Jones – "Dead Presidents"
The opening song
Saweetie – "Fast (Motion)"
This track plays as Hilary makes food for Lisa's mom's memorial.
Heyalek Jones & Warner Chappell Production Music – "Run It Up"
This song plays when Hilary gets on video chat with Kylio as she's preparing food.
RELATED: 'Bel-Air': Many Fans Think They Are Finally Getting a Hilary and Jazz Love Story
Lili Ray – "Something New"
The track plays as Ashley helps Hilary in the kitchen.
Grand Marquis – "Two By Two"
This song plays when Angela approaches Aunt Vivian about speaking in the program.
Pink $weats – "Honesty"
The track plays as Lisa and Will talk and eventually kiss in the jacuzzi.
'Bel-Air' 'The Strength To Smile' recap
During episode 6's "The Strength To Smile," the Banks hosted a memorial for Gayle Wilkes, Lisa's (Simone Joy Jones) late mother. When the caterers pulled out, the family rallied together to throw the event, with Hilary focused on the Louisiana Creole cuisine.
Lisa's stepmom Angela (Scottie Thompson) rubbed a few people the wrong way at the event, notably Vivian (Cassandra Thompson) when she claimed she wanted to speak during the program as they felt she only wanted the eyes on her.
Unable to hold her tongue any longer, especially after discovering Angela and Fred (Joe Holt) might have had an affair, Aunt Viv called her out, much to the delight of Lisa. Attempting to keep his distance from Lisa as he promised Carlton (Olly Sholotan), Will (Jabari Banks) eventually approached her to check on her.
However, Carlton saw the two talking, which upset him, resulting in the lacrosse player relying on lines of drugs to make him feel better. Although Will promised Carlton he only tried to support Lisa as they both have one birth parent missing from their household, the Philadelphia native couldn't keep his distance anymore. After finding Lisa alone with her feet in the jacuzzi, Will joined her for a conversation that ended with a kiss.
What might happen in 'Bel-Air' Season 1 Episode 7
The upcoming episode, titled "Payback's a B*tch," will presumably revolve around revenge. During "The Strength to Smile," Reid (Michael Ealy) wandered into Aunt Viv's painting room, where he saw her newest creation. He bet the artist that if her painting sold for more than $15,000 at the silent auction, he would leave her alone, but she had to display her work at his gallery opening if it did.
Uncle Phil (Adrian Holmes) saw the two talking and later bid $20,000 on his wife's painting, unknowingly guaranteeing it would result in her spending more time with Reid. Toward the end of the episode, he asked house manager Geoffrey (Jimmy Akingbola) to investigate the gallery owner, which he had already started.
Additionally, Geoffrey caught wind of a revoked endorsement and discovered a family friend and Lisa's dad, Fred (Joe Holt), was behind it as the police chief secretly entered the race for district attorney.
As the next episode likely deals with revenge, it will presumably focus on Aunt Viv's relationship with Reid and Uncle Phil dealing with the betrayal from Fred. Other storylines include Hilary's new sexual cooking content and Will and Lisa's budding relationship. Bel-Air is streaming on Peacock.
RELATED: 'Bel-Air' Season 1 Episode 4 Release Date, and How Many Episodes Season 1 Will Have