'Bel-Air' Season 1 Tracklist: All the Songs Featured in Episode 4, 'Canvass'
Peacock TV drama Bel-Air Season 1 Episode 4 followed the Banks as they supported Uncle Phil on his district attorney campaign. Here are all the songs featured in episode 4.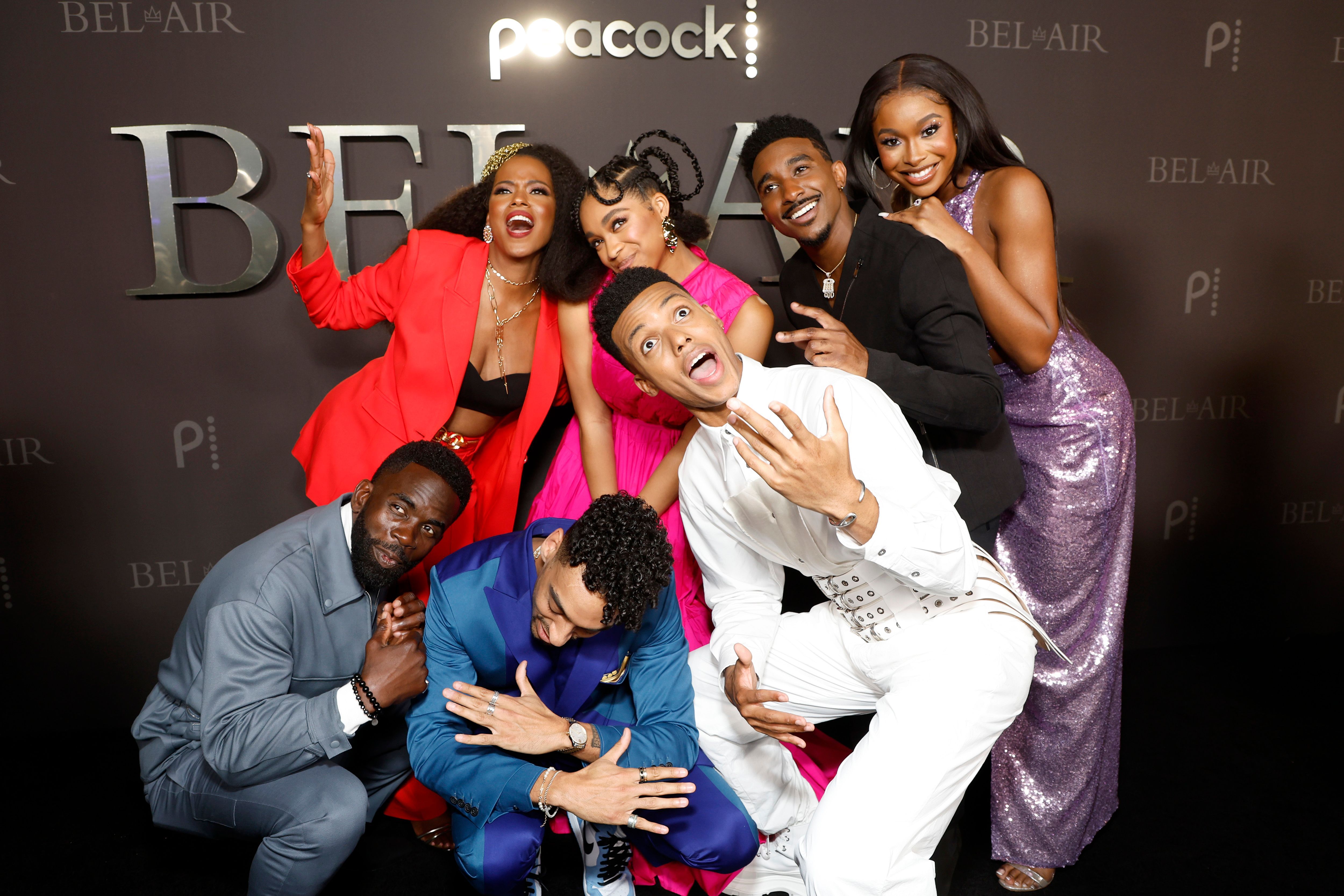 'Bel-Air' Season 1 Episode 4 tracklist
Lil Bam – "Hot Boy"
This track plays at the start of the episode as Carlton and Uncle Phil play a game of chess.
Bain – "Plateau"
The song plays as Aunt Viv does Ashley's hair while she texts her friends.
Lexus Michelle – "Get It Now"
The song plays while Hilary explains her brand during multiple interviews with content creator houses.
Angelo Rosario Brillante, Jon Conciatori, and Wesley Allen Williams – "Amazing"
The song plays as Carlton, and Will go door-to-door in an attempt to find voters for Uncle Phil.
BunsoJo the Katipunero – "Shirohige"
The track plays as Hilary and Ashley walk into Jazz's vinyl store to hang posters.
RELATED: 'Bel-Air' Season 1 Tracklist: All the Songs Featured in the First 3 Episodes
Two Hidden Labs featuring DEVMO – "Never Gonna Stop"
The song plays when the guests are first shown roller skating at the fundraiser.
Exmag – "Going Down Slow"
The song plays when Ashley's friends show up at the roller skating rink.
Bad Rabbits – "Feels Good"
The song plays as Will confronts Lisa about her dad's occupation as the police chief.
Matthew Bento – "Keep Up"
The song plays at the skating rink after Will blows up on Lisa.
Melvoni – "NO MAN'S LAND"
This track is the closing song that plays into the credits after Will discovers that someone killed Rashad.
'Bel-Air' Season 1 Episode 4 recap
After the visit with his former fraternity went well, Uncle Phil (Adrian Holmes) continues his campaign during Bel-Air Season 4 Episode 5.
Carlton (Olly Sholotan) seems too happy to help his father, and Will (Jabari Banks) finds out he's "working the system" for a ticket to the Grand Prix. Therefore, Will took a page out of his book by striking a deal with Aunt Viv (Cassandra Freeman) to play nice to fly in his friend from Philly, Tray (SteVonté Hart).
The cousins walked door-to-door trying to get voters for Uncle Phil, and Will had more success due to his experience growing up in a ghetto. Meanwhile, Hilary (Coco Jones), who previously spent a whole day in meetings attempting to get into a content creator house, and Ashley (Akira Akbar), who later snuck away to hang out with her friends, walked into Jazz's (Jordan L. Jones) vinyl shop to hang up posters.
Realizing he didn't have a social media presence, she quickly jumped into influencer mode and made him an account with a video that instantly led to an influx of followers. Her work landed her in a content creators' house by the end of the episode, her first step in trying to move out of her parents' home. Finally, Will told Geoffrey (Jimmy Akingbola) about Rashad (Eazy the Block Captain) knowing his new location, leading the house manager to presumably put a hit on the drug dealer.
What might happen in 'Bel-Air' Season 1 Episode 5
Due to Will's reaction when Tray announced the death of their rival, it's likely the teenager believes Geoffrey has something to do with it, especially as the house manager didn't want to involve his uncle and aunt.
Therefore, episode 5 might show Will confronting Geoffrey over it.
It will also likely include Hilary moving out of the pool house to her new place filled with influencers and Tray visiting Will. Additionally, the episode might feature the possible fallout between the Wilkes and Banks families as Uncle Phil supported the initiative to defund the police at his fundraiser.
It's unclear how the situation will affect Lisa as she still has a close relationship with Aunt Viv and seemingly formed one with Will. Bel-Air airs Thursdays on Peacock.
RELATED: 'Bel-Air' Makes 1 Edgy Change From Will Smith 'Fresh Prince' Story