What Is 'Belfast' Director Kenneth Branagh's Net Worth?
Director Kenneth Branagh is known for his stage work, but the Academy loves his film 'Belfast.' Check out how he's risen up the ladder in Hollywood.
Of the many triple-threat actors and filmmakers in Hollywood, few are more respected than Kenneth Branagh. A classically-trained performer who also directs, writes, and produces, Branagh has won numerous awards and accolades throughout his legendary career. He's also a prolific voice actor, lending his recognizable voice to projects like The Road to El Dorado. And his net worth certainly reflects his star status.
When did Kenneth Branagh start making movies?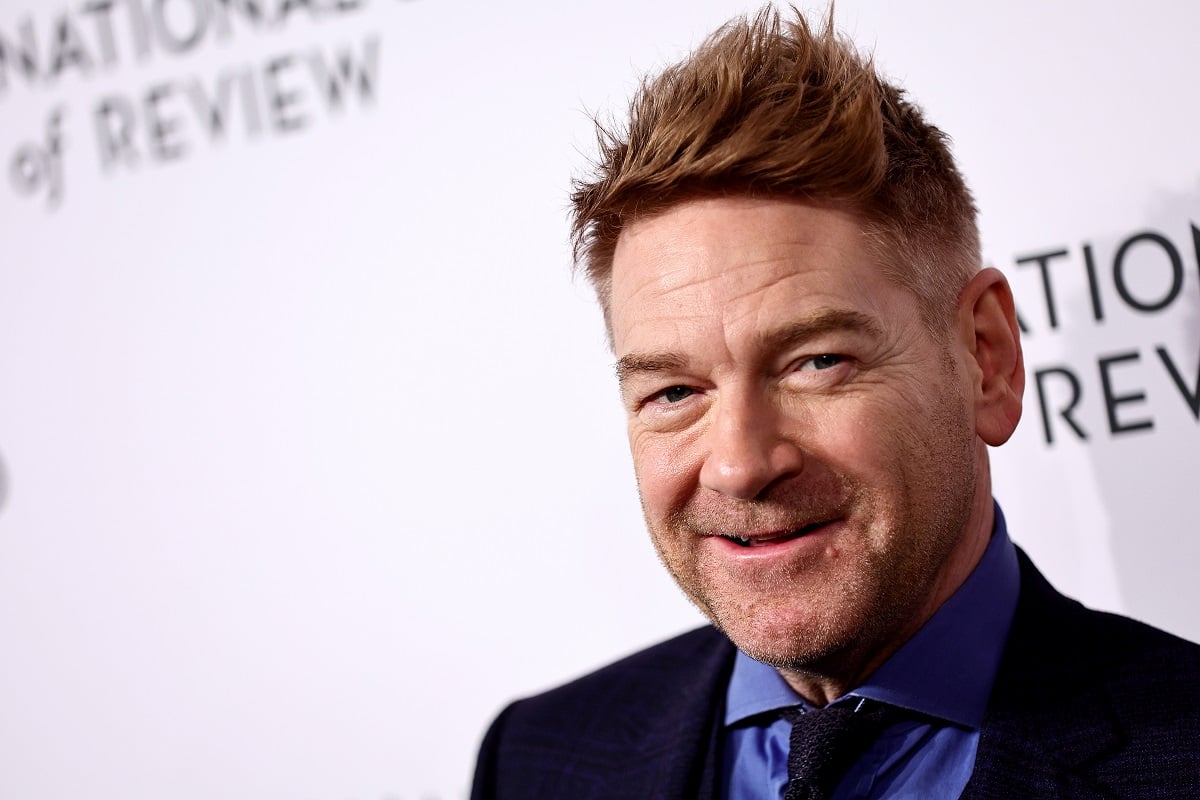 Kenneth Branagh was born in Northern Ireland in 1960, according to IMDb. The son of working-class parents, Branagh felt an early affinity for acting. He went on to study at the Royal Academy of Dramatic Art in London. In the '80s, Branagh started earning acclaim for his stage performances. By the end of the decade, he had become one of the preeminent names in Shakespeare.
In 1989, he starred in Henry V, the film adaptation of the classic Shakespearean work. Later, he appeared in several more film versions of Shakespeare's plays, including Hamlet and Othello. However, far from just classical productions, Kenneth Branagh embarked on a prolific career as a character actor, appearing in movies like Dunkirk, Murder on the Orient Express, and Harry Potter and the Chamber of Secrets. By the early 2000s, Branagh was widely recognized as one of the greatest actors of his generation and a filmmaker of the highest order. 
What is Kenneth Branagh's net worth?
In 2011, Kenneth Branagh directed the Marvel superhero flick Thor, starring Chris Hemsworth and Tom Hiddleston. Under the filmmaker's expert guidance, the film became a hit, expertly combing heartrending dramatic elements with action-movie thrills. Branagh has also lent his voice to numerous voiceover projects, from animated movies like the classic The Road to El Dorado to audiobooks and documentary films. 
These days, the star is one of the most distinguished filmmakers in Hollywood. Thanks to his many professional accomplishments, he's become very wealthy. According to Celebrity Net Worth, Kenneth Branagh's net worth is around $60 million. And thanks to the overwhelming success of his 2021 film, there's undoubtedly more coming his way.
Kenneth Branagh earned several Oscar nominations for his movie 'Belfast'
In September 2021, Kenneth Branagh released a new film, the drama Belfast. The movie stars Jamie Dornan, Judi Dench, and Catriona Balfe, and is inspired by the filmmaker's childhood in Northern Ireland. Branagh was moved to make the movie during the coronavirus (COVID-19) lockdown.
"It seemed to bring to the surface something that I'd been thinking about ever since the events of this story happened 50 years ago," Branagh told Variety. "A lockdown that went from a very stable, happy, settled life where one working-class family in one street, one part of town, your neighborhood … and, in a single day, everything literally from the ground underneath your feet turned upside down, and all that the uncertainty that followed that ignited (this story), I think when our own experience of a lockdown kicked in."
Belfast earned substantial critical acclaim, including seven Academy Award nominations at the 94th Academy Awards. Branagh's semi-autobiographical movie is not only up for Best Picture, but for Best Director, Best Actor in a Supporting Role for Ciaran Hinds, and Best Actress in a Supporting Role for Judi Dench. With multiple awards already under his belt for Belfast, Branagh could be adding more trophies — and wealth — to his awards shelf soon.