'Belfast' Movie Review: A Love Letter Lacking Emotional Engagement
'Belfast' is Kenneth Branagh's love letter to the city and childhood. Jude Hill, Caitriona Balfe, Jamie Dornan, and Judi Dench turn in wonderful performances. But, it lacks an emotional impact.
Kenneth Branagh's Belfast is dominating this year's Academy Awards talk. It scored the Toronto International Film Festival's People's Choice Award and instantly took over the conversation. Belfast will undoubtedly be a strong awards contender with the potential to take home the film industry's top honor. However, the film feels like the predictable choice that doesn't quite manage to land the emotional impact that it thinks it does.
'Belfast' is Kenneth Branagh's love letter to the city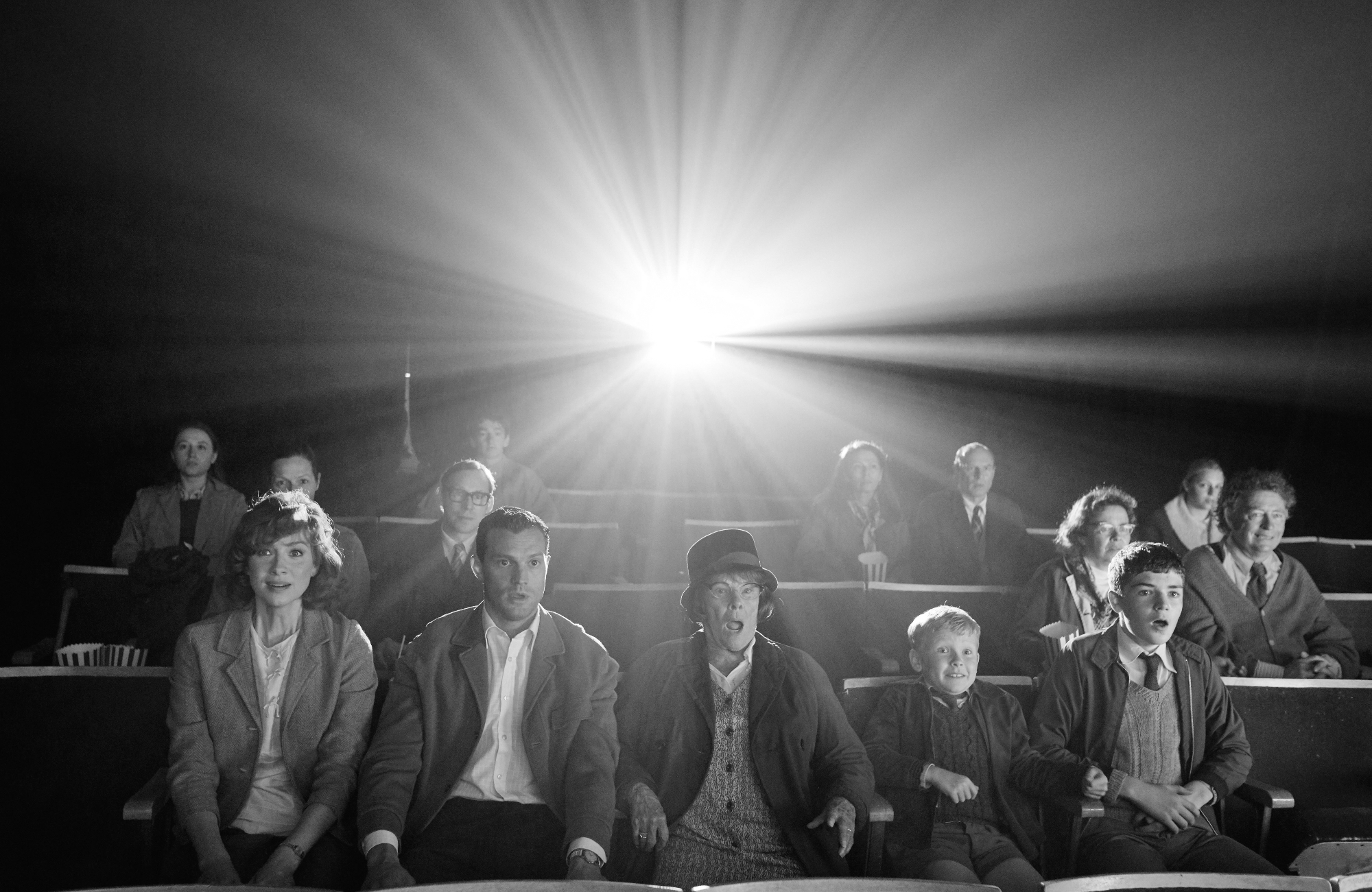 Belfast is a coming-of-age semi-autobiographical film following Branagh's childhood in the late 1960s. 9-year-old Buddy (Jude Hill) lives in the city of North Belfast. He loves the community and playing in the streets with familiar faces. However, Buddy's life is turned completely upside down as a result of city-wide conflict with religious differences adding gasoline to the fire.
Buddy finds solace in movie theaters and in front of television screens. He tries to make sense of the evolving world with his mother, Ma (Caitriona Balfe), and his father, Pa (Jamie Dornan). However, Ma struggles to cope while Pa's job keeps him in England, as he tries to make enough money to support the family. The family and dreams of the future define Buddy's journey to adulthood.
'Belfast' invites the audience into Kenneth Branagh's memory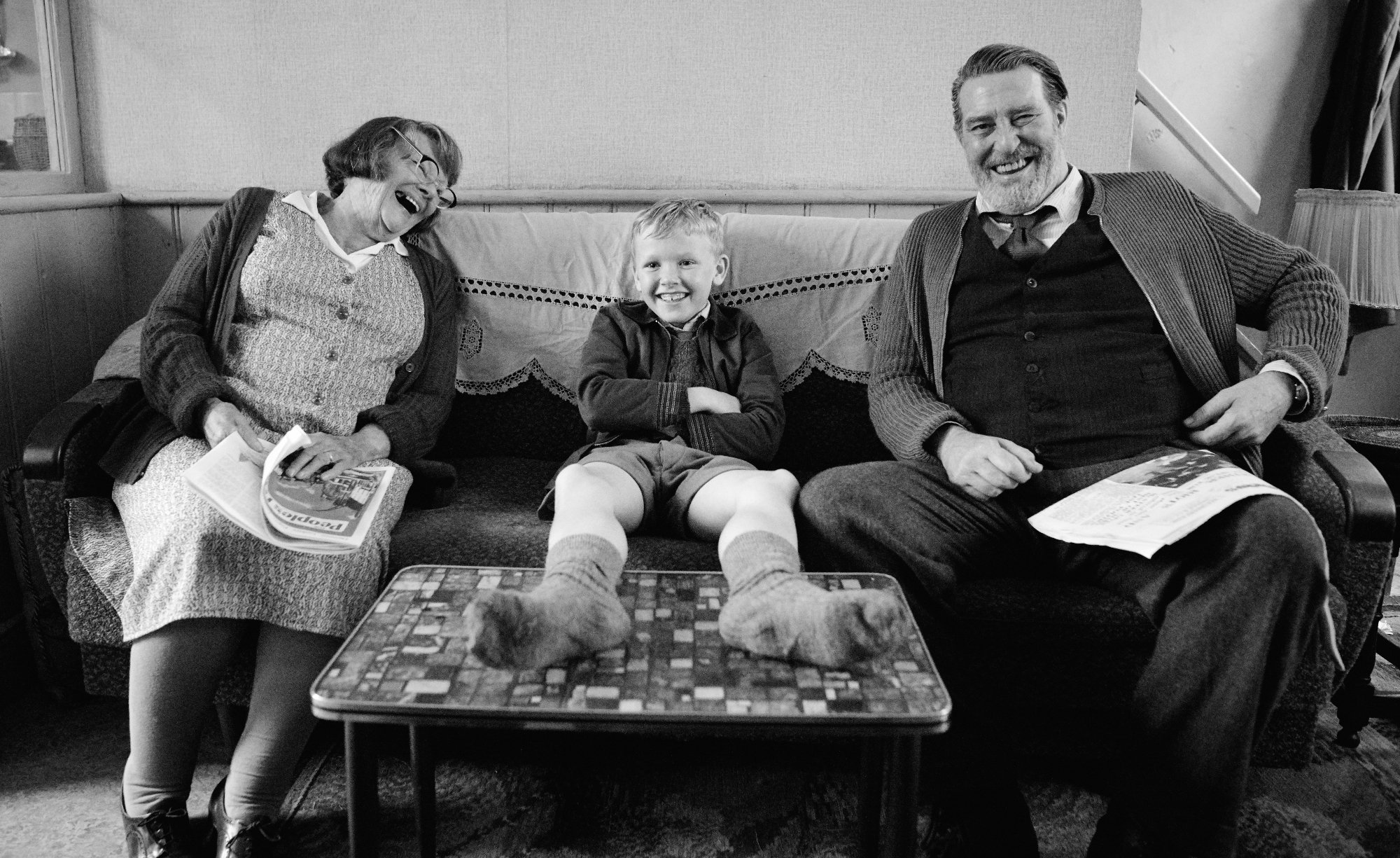 Belfast seeks to immerse the audience in its nostalgia from the very beginning. The movie opens with establishing shots as we're transported back to the late 1960s. Buddy is playing in the streets and interacting with members of the community. However, one particular moment interrupts that innocence and sense of safety. Belfast introduces the dangers and fears of reality and the childlike escapism that Buddy retreats to.
Local thug Billy Clanton (Colin Morgan) constantly harasses Pa to rise up against the Catholics in the community. The Protestantism and Catholicism religious pressures loom throughout the narrative, although Branagh never dives very deep. Pa does all that he can to keep his family out of the tensions, but it becomes increasingly difficult to do from afar. The family has internal struggles as they fight to do more than just survive.
Belfast is focused on being a trip to the past. Buddy has a school crush on Catherine (Olive Tennant). Several differences separate them, but he remains interested in her and it's no secret to her. He also shares sentimental moments with his grandparents (Judi Dench and Ciarán Hinds). These interactions drive the movie's most sentimental scenes. They're Buddy's link to the past but also his guides into his future.
Stylistically beautiful, but lacks on substance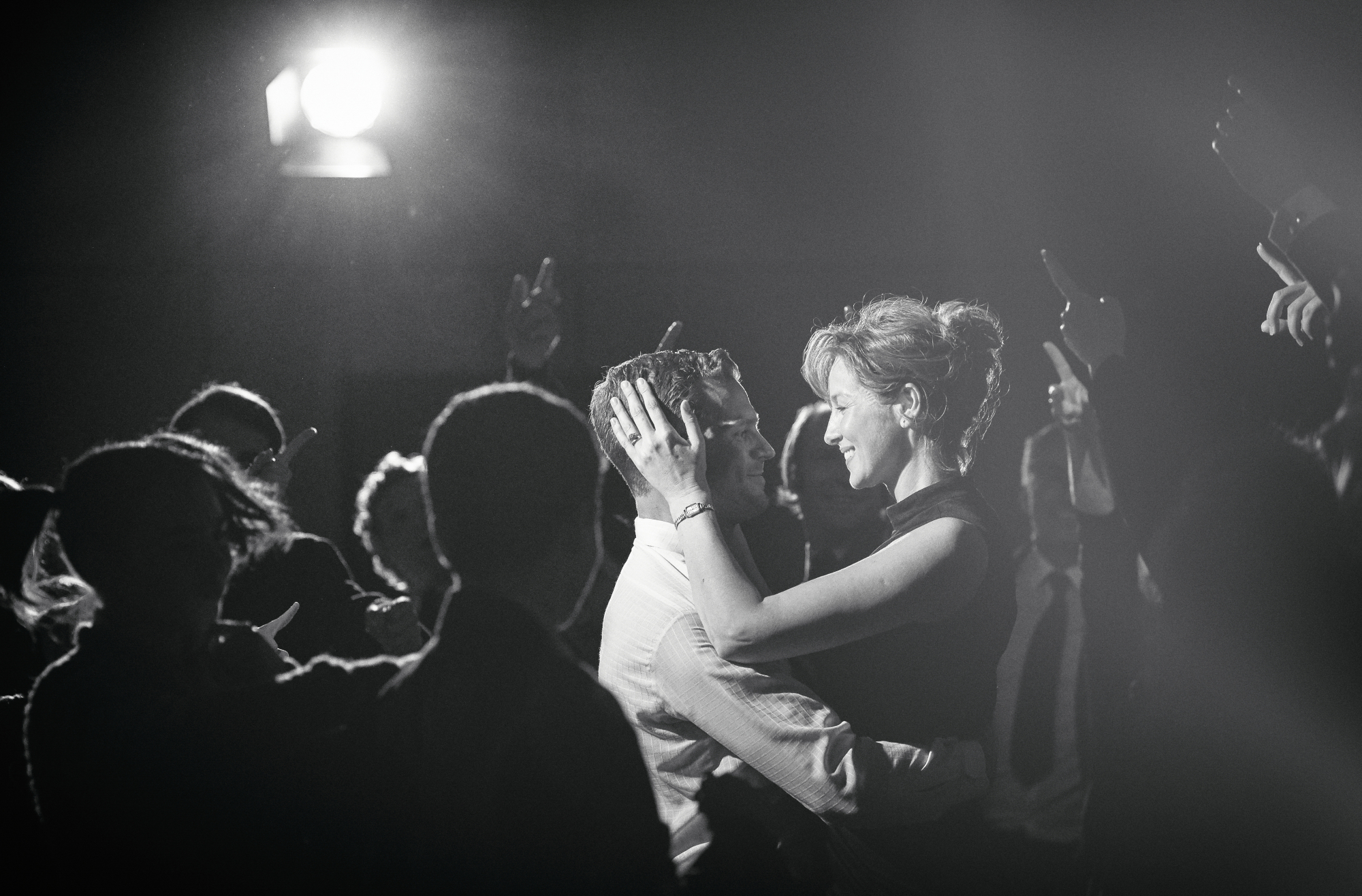 Belfast is an absolutely gorgeous movie to look at. Haris Zambarloukos' cinematography is beautiful. The black-and-white photography is elevated with pops of color in Buddy's movies and television shows, emphasizing a sense of wonder. Jim Clay's production design is another technical standout that captures the time period. Branagh films from Buddy's perspective, giving the audience an abundance of time with him.
The performances elevate the screenplay's flaws. Hill is a young star in the making as Buddy. He portrays a sense of innocence, but he also taps into the more nuanced elements of the character's upbringing. Be prepared to see Hill more in the future because he's one to watch. Balfe's Ma is a particular stand-out, who's constantly on the edge. However, the love for her family is felt deeply in every scene. Dornan shares a strong sense of chemistry with her. Dench doesn't have as much screen time in the role of Granny, but she does a marvelous job with the time she does have.
Unfortunately, Belfast isn't as sentimental as it wants to be. The warmth that Branagh likely sees looking back doesn't resonate as a viewer. The social and religious struggles are superficial, as the movie only barely scratches the surface. Belfast emphasizes the sentimental aspects of family and what it means to dream. It's a love letter to all those who have crossed paths with the city. Belfast has impressive style, but its dramatic impact is a tad underwhelming.