'Belfast' Star Jamie Dornan Explains Why He's Unpredictable: 'If You Get too Comfortable in This Industry, You're F***ed'
Audiences might have first gotten to know Jamie Dornan as Christian Grey from the Fifty Shades of Grey movies. But the actor has worked hard to prove he can do a whole lot more onscreen. And in a recent interview to discuss his latest film, Belfast, Dornan revealed exactly why he's trying so hard to be difficult for audience members to pin down.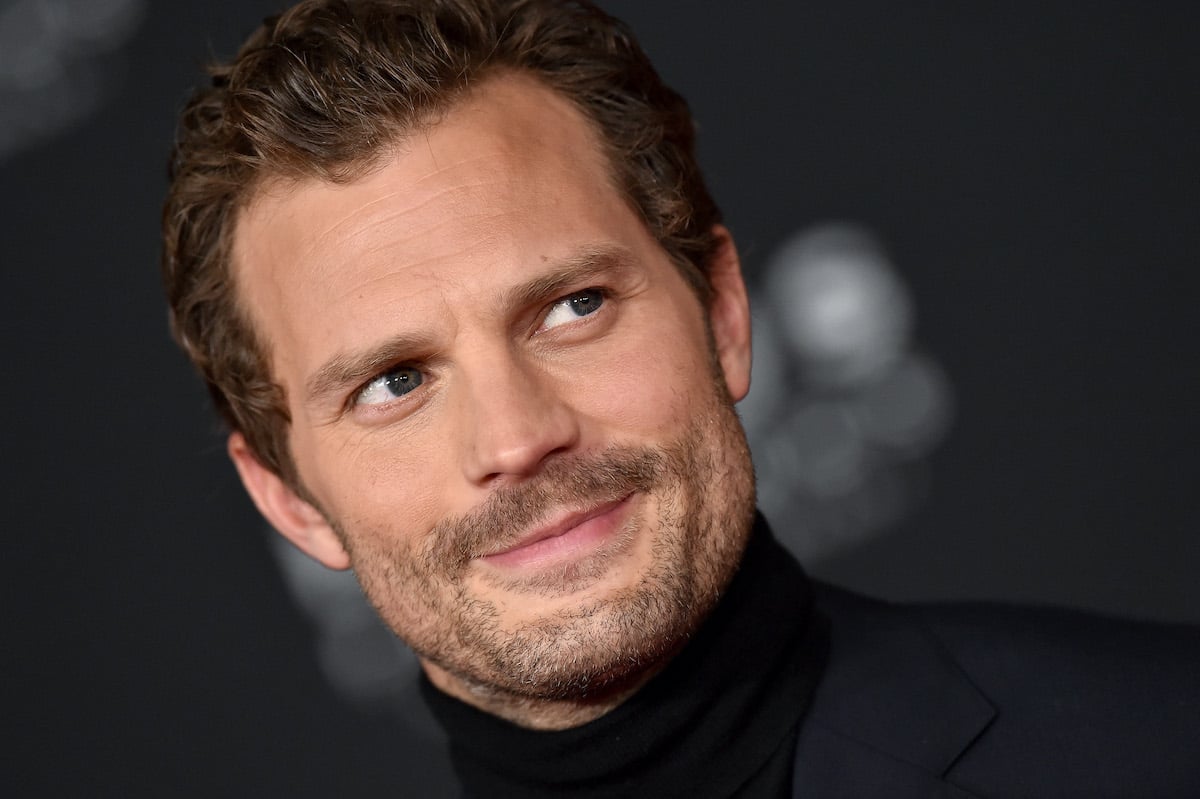 Kenneth Branagh's 'Belfast' is a major awards contender
Belfast — the new movie from director Kenneth Branagh — is becoming quite the awards favorite. The movie follows the story of a young boy named Buddy (Jude Hill) in 1960s Northern Ireland. And Branagh said it's the "most personal" film of his career, according to Variety. Already, the awards season has embraced the film, with Branagh himself and several members of his cast receiving nominations.
In particular, Dornan's performance as Buddy's father is fast becoming one of the movie's most beloved aspects. The actor has earned a Golden Globe nod for his work, an acknowledgment that is one of his first major awards nominations. Time will tell whether he secures an Academy Award nomination as well. But already, Dornan's efforts to be taken seriously post-Christian Grey appear to be paying off.
RELATED: Cast of 'Belfast': Caitriona Balfe Gushes Over Jude Hill's Portrayal of Young Kenneth Branagh
Jamie Dornan reveals why he's always challenging himself
Fifty Shades of Grey hit screens in 2015, followed by sequels in 2017 and 2018. And in the few years since the trilogy wrapped up, Dornan has appeared in the Rosamund Pike-led war drama A Private War, Will Scarlet in Taron Egerton's Robin Hood, and a voice role in Trolls World Tour. Clearly, Dornan is ready and willing to try new things. But he told Indiewire just how important that mindset is to his career.
"It's all about seeking a challenge. And if you get too comfortable in this industry, you're f***ed. I believe that. I always want to prove something to myself. I'm a bit driven in that way of always wanting to challenge myself beyond what I've already achieved, or what I've already sort of dealt with. I want the next thing to be something I have to work really hard to prove to myself — and potentially to other people — that I'm capable of this, whatever it is. I think I've always been driven by that, but I'm more willing to admit that recently. Call it an ambition, or a desire, or whatever, but it's something within me, to constantly test yourself. Otherwise, I just don't think I get as much out of it. I don't think I'd enjoy it as much."
Earlier in 2021, Dornan went for arguably his biggest on-screen swing to date. In the delightfully goofy Barb & Star Go to Vista Del Mar, he plays the mysterious love interest of stars Kristen Wiig and Annie Mumolo. At one point, he even breaks into an emotionally charged — and hilarious — musical number as he vents his frustration to a literal flock of seagulls. And judging by the enthusiastic response to that role, who knows what Dornan will do next.
RELATED: Jamie Dornan Sets the Record Straight on If He Regrets 'Fifty Shades of Grey'
Jamie Dornan fans have witnessed his range first-hand
His two 2021 projects — Barb & Star Go to Vista Del Mar and Belfast — couldn't be more different. It's safe to say Dornan has escaped the shadow of Christian Grey. If anything, he hopes to have found a new franchise in Barb & Star Go to Vista Del Mar.
But before any other comedies come his way, Dornan could very well have a date with the Oscars. Given the amount of support behind Belfast, the actor could find himself with his first nomination. If the past year has revealed anything, it's that audiences should know by now to expect the unexpected with Dornan.