'Belgravia' Review: Period Drama From the Creator of 'Downton Abbey' Offers Pleasant Escapism
Costume drama fans looking for an escape from coronavirus news could do worse than to tune in to 'Belgravia,' Epix's new series from Julian Fellowes.
Costume drama fans looking for an escape from coronavirus news could do worse than to tune in to Belgravia, Epix's new series from Julian Fellowes. This lavish, six-part show about a pair of mothers reluctantly united by a closely-held secret will certainly entertain those who delight in tales of romance and class conflict set in posh British drawing rooms, though it doesn't have quite the same wit or charm as Fellowes's mega-hit Downton Abbey. 
Class conflict in the Victorian era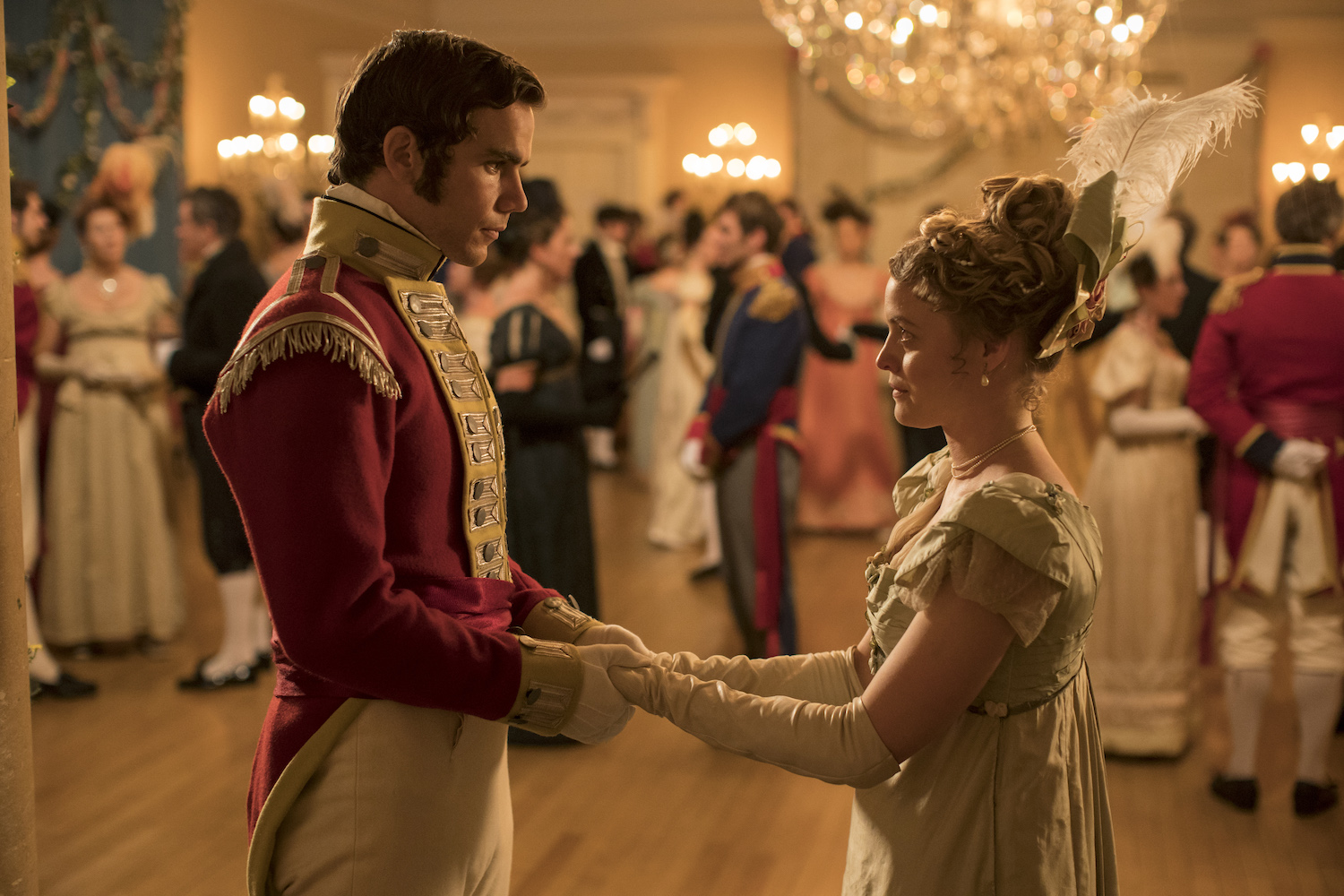 Belgravia opens in 1815, in Brussels on the eve of the Battle of Waterloo. The looming showdown with Napoleon has the British aristocrats who've taken up residence in the city on edge. But they're not about to let a war get in the way of a good party. Everyone who's anyone has finagled an invitation to the Duchess of Richmond's ball (a real historical event). That includes James Trenchard (Philip Glenister), his wife Anne (Tamsin Greig), and their daughter Sophia (Emily Reid), though they emphatically do not fit in with the aristocratic set. Trenchard is merely the army's victualler — a working-class striver with a head for business who's made a fortune supplying the troops. He's wildly out of place with these lords and ladies, as seen by his embarrassing failure to grasp certain social rules, like the correct way to address a duke.
Mrs. Trenchard is acutely aware of the family's position, but that doesn't stop her husband and daughter from aiming higher. Emily has fallen hard for Lord Bellasis (Jeremy Neumark Jones), the son of an earl. It's a romance her father encourages but her mother views with dismay, as she knows his family will never approve of the match. The young couple's love is on full display at the Duchess's ball. But the party — and the relationship — is abruptly cut short by news of Napoleon's advance. Sadly, Bellasis is killed in battle and Sophia is left heartbroken. 
Twenty-six years later, the Trenchards are back in London, living in the fashionable Belgravia district, which Mr. Trenchard has helped develop, increasing his wealth, if not his social standing. Emily has died, and their son Oliver (Richard Goulding) is in a loveless, childless marriage with Susan (Alice Eve), an ambitious, tactless nouveau riche. (Greig expertly conveys Anne's opinion of her daughter-in-law with a few well-placed grimaces.) Then, a chance meeting with Lord Bellasis's mother, the Countess of Brockenhurst (a wonderfully haughty Harriet Walter) brings her back to her time in Belgium — and dredges up a long-buried family secret. 
Two mothers united by grief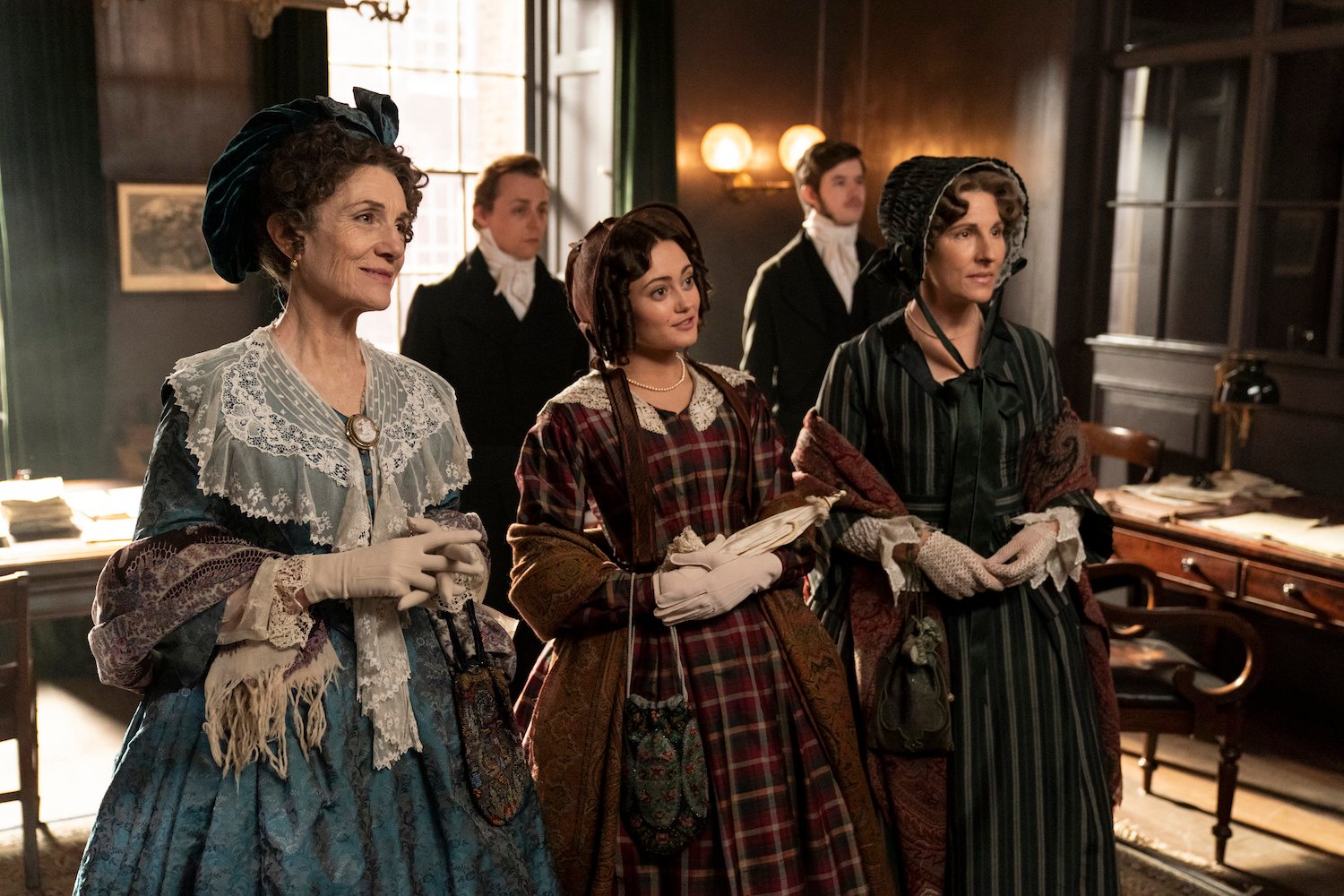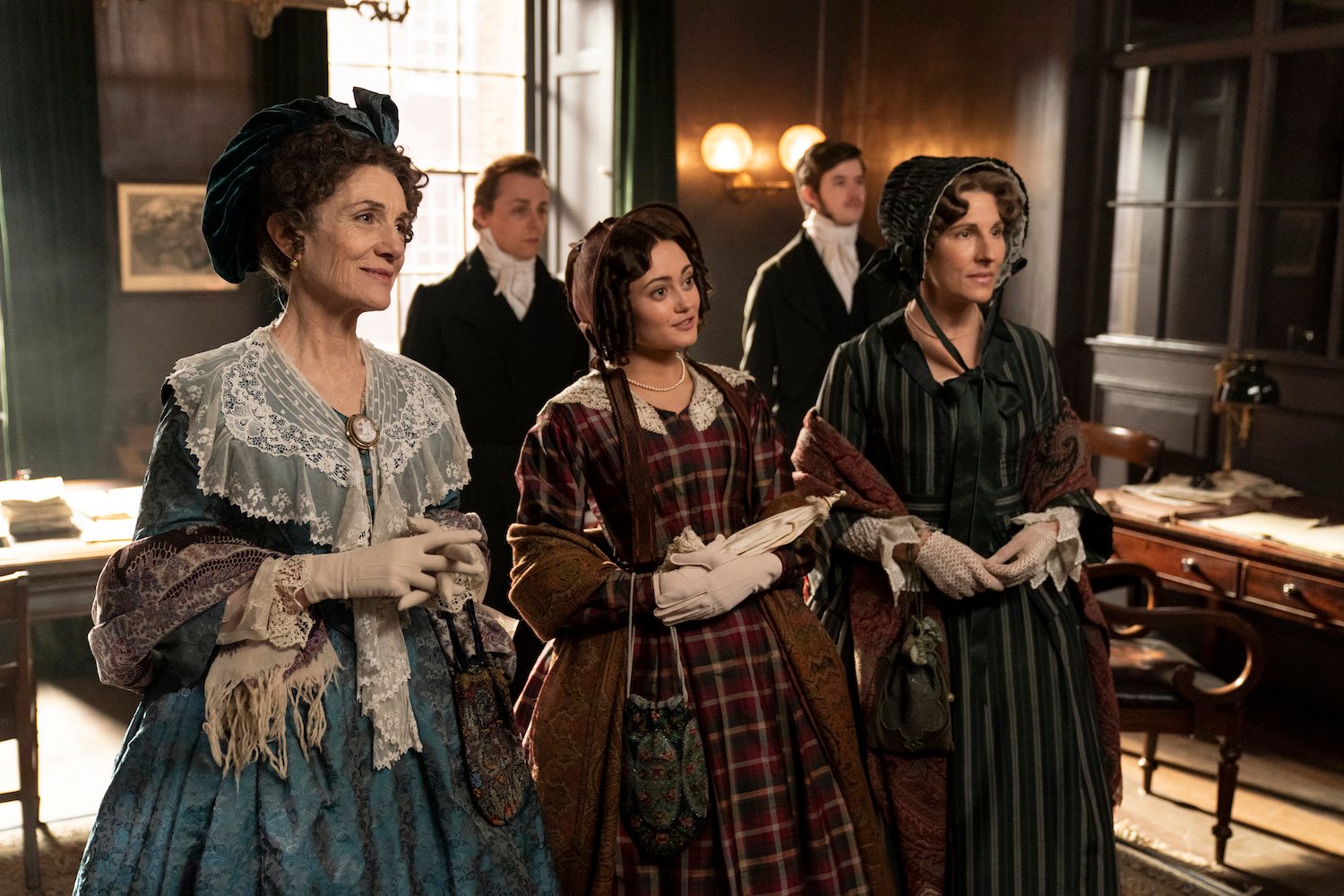 Greig and Walter are at the heart of this Dickensian melodrama, which manages to squeeze a secret marriage, multiple hidden pregnancies, numerous clandestine meetings, a bevy of scheming servants, an adulterous affair, and one attempted murder into less than six hours of screen time. The two mothers are united by grief over the death of their children decades earlier, particularly the Countess, who has lost her only child. The rules of Victorian society mean they can't speak too openly about their feelings. But the mournful tone of their conversation when they first meet says it all. However, that tentative connection begins to fray as each mother fights to preserve the memory and reputation of her dead child. 
Less compelling is the by-the-numbers romance between Lady Maria Grey (Ella Purnell) and Mr. Trenchard's protege Charles Pope (Jack Bardoe), a would-be cotton magnate whose vague origins prevent him from being fully accepted by polite society. Adam James as John Bellais — Maria's fiance and the Earl of Brockenhurst nephew and heir — fills the role of scheming villain. He's a predictably unapologetic cad who will stop at nothing to get his hands on his uncle's fortune and title.
This being Fellowes (who penned the script based on his novel of the same name), we also spend some time with the servants below stairs. Here Belgravia falters badly. In Downton Abbey, the members of the household staff were fleshed out characters with hopes and dreams of their own. But in this story they are merely scheming and resentful, always lurking in the shadows and overhearing snatches of private conversations, and quick to turn on their employers in exchange for a few shillings.  
'Belgravia' is no 'Downton Abbey'
With its predictable plot twists and cardboard supporting characters, Belgravia fails to provide the same pleasures as the much-loved Downton. But there is still plenty to dazzle, with sumptuous costumes and attractive interiors. Walter and Greig deliver fine performances. Each excels as a woman navigating emotional minefields within a world bound by strict rules of conduct and harsh divides between people of different social classes. And the willingness to center the story on two older women rather than the young lovers is refreshing. Viewers hoping to be transported to a different era for a few hours will not regret spending some time in Belgravia.
Belgravia premieres Sunday, April 12 at 9 p.m. on Epix.
Check out Showbiz Cheat Sheet on Facebook!