Bell Biv DeVoe Member Ricky Bell Just Showed YouTube How to Do the 'Poison' Dance the Right Way
Bell Biv DeVoe is a group with old school flavor and new school appeal. And one member, Ricky Bell, showed off that unique charm recently on YouTube with a throwback dance break featuring B.B.D.'s hit, "Poison."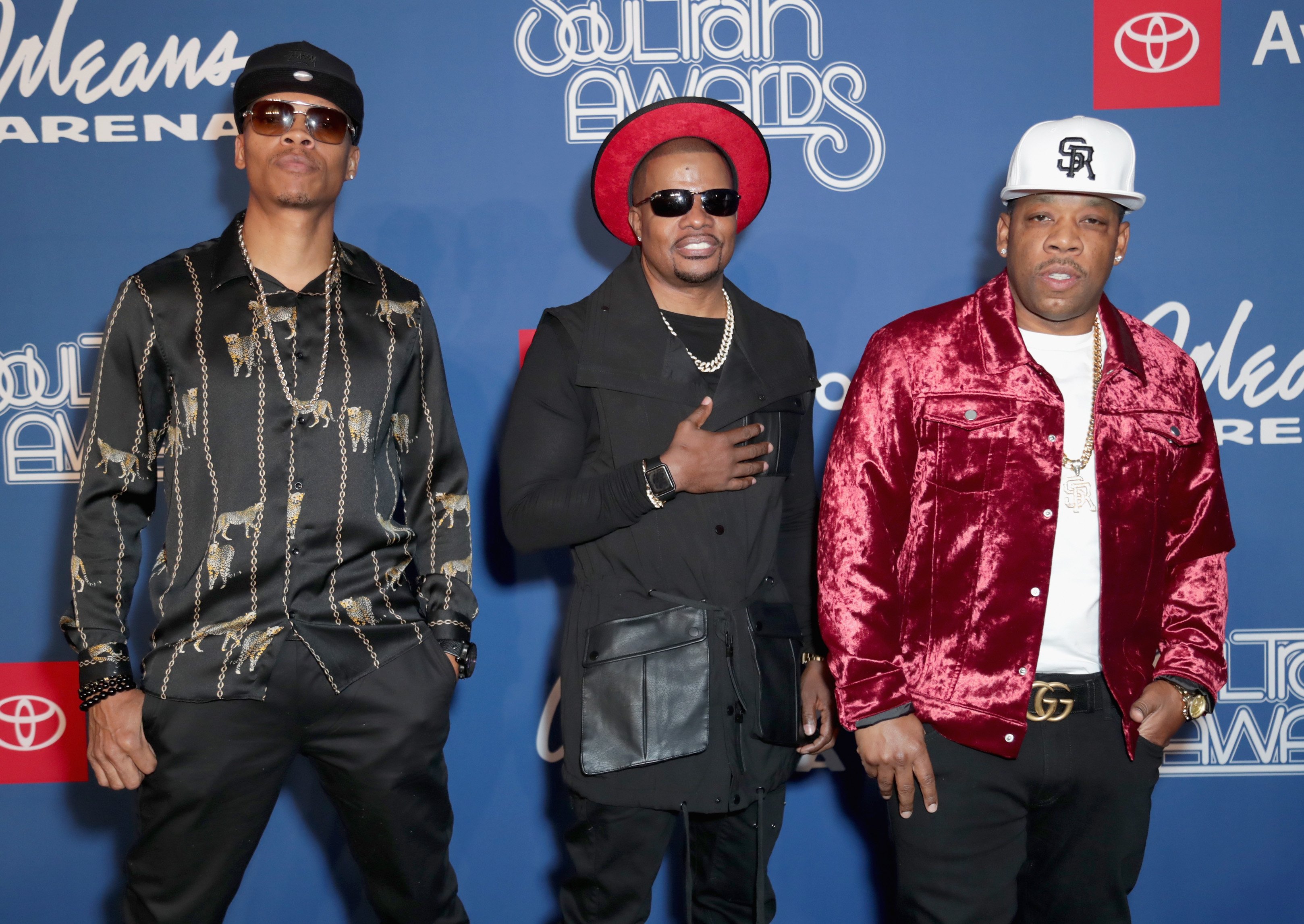 'Poison' helped Bell Biv DeVoe reach worldwide fame
The party hits created by the trio of entertainers known as Bell Biv DeVoe have timeless appeal. Bell, Michael Bivins, and Ronnie DeVoe have often called their style, "mentally hip hop smoothed out on the R&B tip with a pop feel appeal." And that unique fusion of genres led to global success for Bell Biv DeVoe.
One of their most memorable hits, "Poison," from the multiplatinum-selling album of the same name, dropped in 1990. Radio stations and dance clubs put the song in heavy rotation, and fans went bananas over it.
RELATED: Which Bell Biv DeVoe Member Has the Highest Net Worth?
Bell Biv DeVoe doubled down with a bass-bumping "Poison" remix, edgy music video, and infectious dance routine, which fans were eager to mimic. And the slick moves choreographed specifically for the song have become synonymous with B.B.D.
Ricky Bell showed off his 'Poison' dance skills on YouTube
RELATED: Which New Edition Group Member Has the Highest Net Worth?

Most recently, Bell revisited the classic "Poison" dance moves that he and his partners made famous through music videos and concerts. In a YouTube video on Bell Biv DeVoe's official channel, Bell partnered with two backup dancers to showcase his skills, "quarantine style." The video titled, "Ricky Bell Shows Us How the 'Poison' Dance is Done!" has gone over well with fans.
"Ok, he's still got it. Love to see old school resurface, definitely what we need right now," wrote one enthusiast in the video comments.
Another fan gushed, "Ricky! Dude, I literally have been binge listening to B.B.D., plus New Edition for the last three weeks now. 'Something in Your Eyes' is my jam. I was like 8 when it came out and when I heard it recently, I went OFF! I knew the words and remembered the WHOLE ending (including all those notes). Man, y'all are so much more than just 'Poison.' The way y'all transitioned into New Jack with New Edition Heartbreak and then, BOOM, B.B.D. And Ricky, that voice, dude it was A CORNERSTONE of that era. You will NEVER, ever get the credit you deserve."
The 'Poison' legacy
RELATED: Bell Biv DeVoe Fans are Hyped for Their Digital Concert — Here's How to Stream It
Aside from the immediate success Bell Biv DeVoe garnered with "Poison," over the last three decades, the track has been featured in numerous films, television shows, and video game soundtracks, including Pitch Perfect 2, Glee, and Grand Theft Auto: San Andreas. "Poison" is a song that transcends generations, continues to find new life, and still captures fresh audiences today.
Bell Biv DeVoe fans can head over to their YouTube channel to get a peek of their latest performance from the 2020 Essence Music Festival, where they performed "Poison" among other crowd-pleasers. And music lovers can look forward to their upcoming concert with fellow Massachusetts-bred band, NKOTB, next July.