Bella Thorne Accused of Scamming for Her OnlyFans and Changing the Site for Other Creators
Bella Thorne has always done whatever she wanted on her social media platforms; that's a major appeal for a lot of her fans. And now she joined yet another platform, OnlyFans. She made a huge amount of money already and broke a record on the site. But now she's coming under fire for possibly ruining it for the rest of the sex workers and creators on the platform.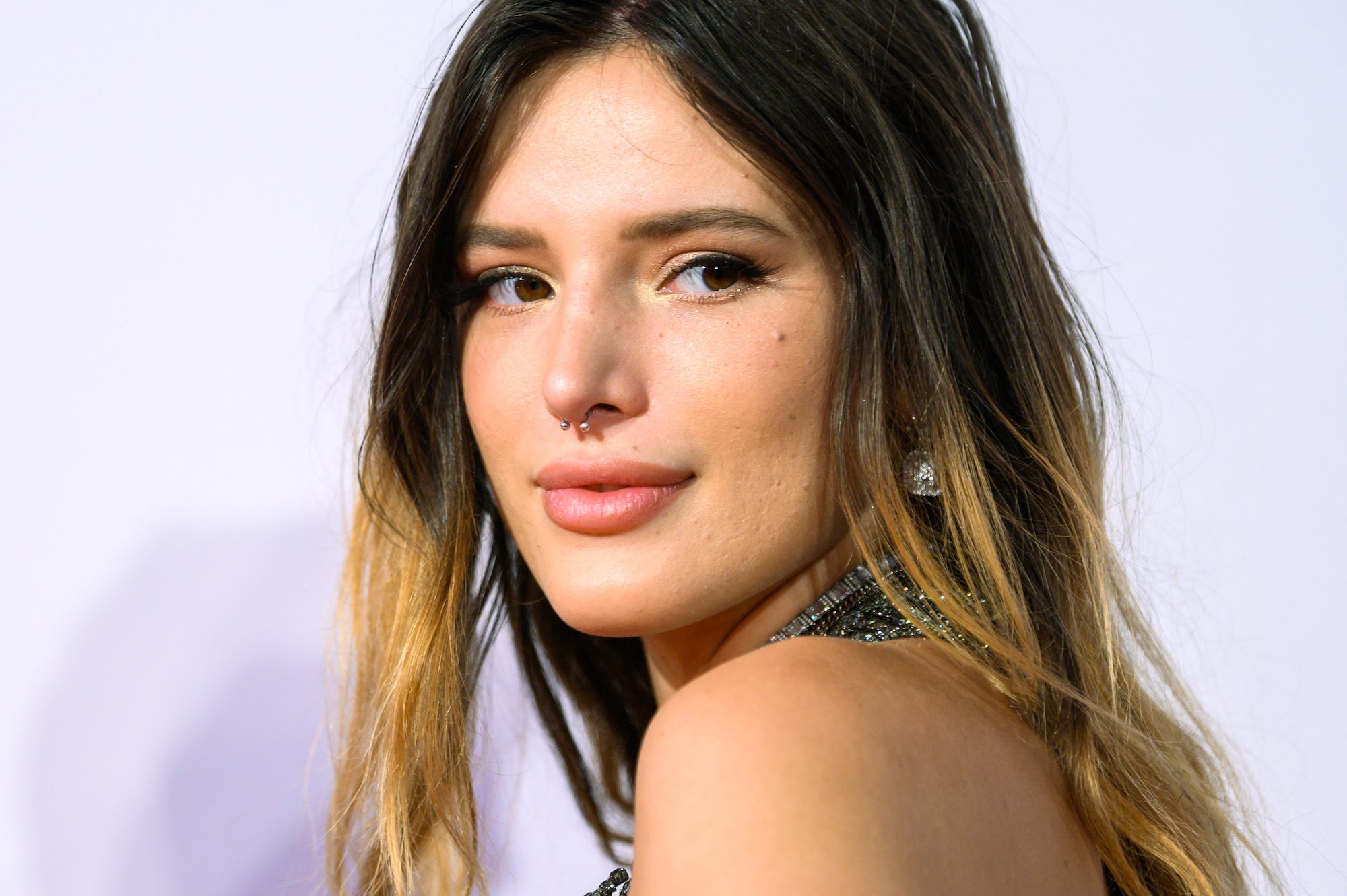 RELATED: Bella Thorne Made an Insane Amount of Money on OnlyFans in Just 1 Week
Bella Thorne created an OnlyFans and made $2 million
According to Variety, Thorne created her OnlyFans account on Aug. 19, when she announced it on her Instagram. In just 24 hours she made $1 million, which is a record for the platform. It's the most anyone has made in that amount of time. 
And she was already at $2 million as of Aug. 26. OnlyFans is a site where creators can post whatever they want for their paying subscribers. They allow NSFW content and that's what it's become known for, although creators don't have to post porn. Thorne insisted on her Twitter that there would be no nudity. Variety reported that Thorne was posting "personal content and never-before-seen photos and videos."
On that original Instagram video, people commented their opinions about her starting an OnlyFans, touching on the greedy aspect of it.
"Millionaires stealing from people is getting so f*cking old," one user wrote. Another commented, "Since you're already a millionaire, maybe you could donate the million you made."
Thorne is being called out for 'scamming' people out of money
In addition to those opinions on her account, it turns out that Thorne's success might harm other, smaller creators on the platform.
Nikki Newhope, @daddy.issues on TikTok, posted a video describing that Thorne offered a supposedly nude video for an extra $200 tip. Her typical subscription price at the time of this article is $20 per month. But Newhope claimed that Thorne scammed those people when the video that cost allegedly $200 didn't include what she advertised. 
Newhope went on to say that OnlyFans received a lot of people asking for refunds and such. Now the site is supposedly changing its payout policy and tip policy. 
However, Annabel Jones, @okannabel on Twitter, stated that Thorne's popularity on the platform just shined a light on a problem that OnlyFans already had.
Jones shared a popular screenshot going around about the issues that creators are having with the site. The screenshot touches on a lot of what Newhope said, blaming Thorne for these issues. The screenshot stated that payouts might take a full month now instead of a week and that tip limits have been reduced. 
Jones stated that "We've known [OnlyFans has] cash flow issues, we've known the system is clunky, we've known they scam creators on tips, we've known they're desperate for celebs to join, we've known they do not care about sex workers!?!?" Essentially saying that Thorne isn't as much to blame as others said. 
Sex workers and other creators on the site are worried about what this could mean
It's not clear yet if that's all because of Thorne, but OnlyFans has had its fair share of issues in the past. But a lot of sex workers do find an issue with Thorne and other celebrities joining OnlyFans for various reasons. 
For one, Thorne told the Los Angeles Times that she only did it to research for an upcoming role. But sex worker Ellamourne told Rolling Stone that this wouldn't even be a good perspective for Thorne since it's so different due to her celebrity status.
"I am certain she'll deal with some of the same issues — fans crossing boundaries, scammers, etc," she said. "But at the end of the day she is a celebrity and wields a large amount of privilege. Unless the intent is to drive the conversation toward decriminalization of sex work, I'll be disappointed."
Going off of that, another issue some sex workers have with celebs joining OnlyFans is that they don't share the same stigma that sex workers do. Yet benefit from their hard work making the site what it is. 
"To witness a celebrity gentrifying a platform and making obscene amounts of money without acknowledging the plight of sex workers is truly a slap in the face," Aussie Rachel, a sex worker and OnlyFans content creator, told Rolling Stone.
While there are some possible plus sides, like the new popularity of OnlyFans forcing them to be held accountable for good business practices, these issues aren't going to go away either.
RELATED: Bella Thorne Only Had $200 to Her Name After Disney and Was Raised to Think Social Media 'Is Everything'