Bella Thorne is Ready to Make a New Kind of Teen Drama
Bella Thorne is a former child star who rose to fame on the Disney Channel. Thorne has worked in a variety of different capacities in the entertainment industry, from singing to writing – however, her first love has always been acting. Although Thorne has caused some controversy over the past few years, she always seems to return to the spotlight one way or another. Recently, Thorne announced a brand-new partnership with a major network, one that might allow her to create the type of targeted content that she is passionate about.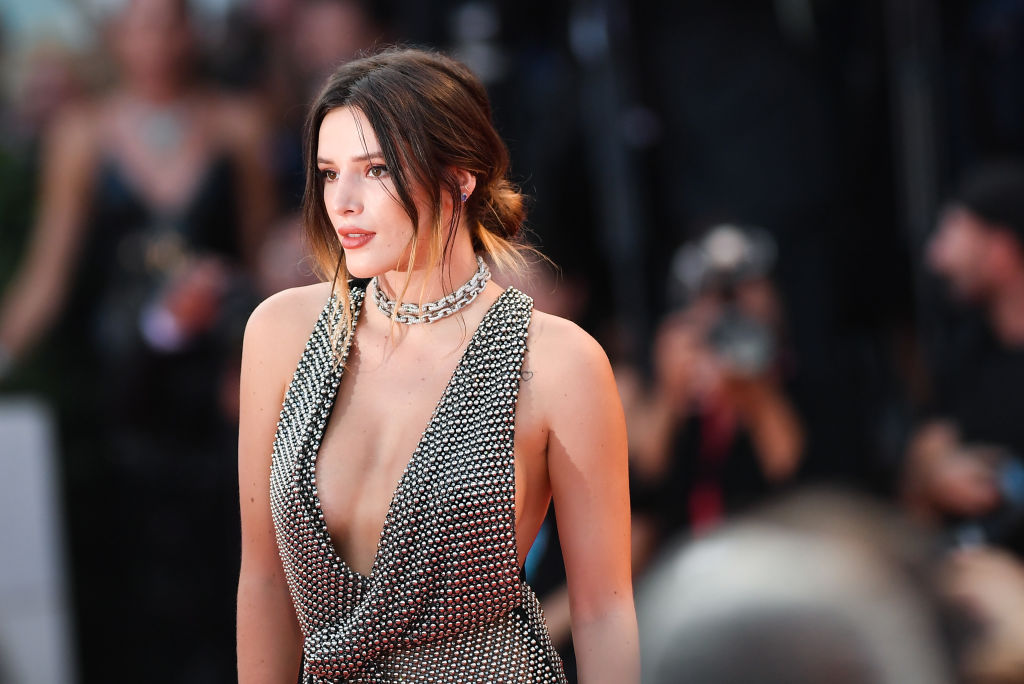 How did Bella Thorne become famous?
Bella Thorne was born in Florida in 1997. She was raised primarily by her mother, and her father passed away when Thorne was only nine years old. Thorne started modeling when she was a baby, appearing in various television commercials and magazines. Thorne made her acting debut in 2003 when she was cast as an extra in the film Stuck On You. From there, Thorne's acting career didn't slow down, and she subsequently appeared in TV shows like Entourage and Dirty Sexy Money.
She got her first big break in 2010 when she was cast on the hit HBO show Big Love. Following her work on the series, Thorne received a leading role in the Disney Channel series Shake It Up. Thorne, as well as her co-star Zendaya, were soon making waves in the entertainment industry. The young actress went on to appear on Shake It Up for three seasons before the show was canceled – while in the meantime exploring her musical talents.
What is Bella Thorne best known for?
After leaving the Disney Channel, Thorne began appearing more regularly in movies. A few of her biggest roles include parts in Blended, The DUFF, Alvin and the Chipmunks: The Road Chip, You Get Me, Amityville: The Awakening, I Still See You, and Midnight Sun. In recent years, she has made a return to television, acting in the series Famous in Love. She's also made appearances in movies like The Babysitter and Assassination Nation. Thorne also recently appeared on the hugely popular singing competition series The Masked Singer.
Thorne's life and career have not been without controversy. Her personal life is often in the headlines, and she was rumored to have hooked up with Scott Disick, Kourtney Kardashian's ex, before he started dating Sofia Richie. In the spring of 2019, Thorne released nude photos of herself on her Twitter, in response to a threat of hacking. While a few defended Thorne's choice to share the photos herself, others took issue with the move and saw it as a publicity stunt.
Bella Thorne wants to create a new type of teen television show
Bella Thorne may have been in entertainment her whole life, but she still has goals that she wants to meet. Recently, it was announced that the Fox network signed a deal with Thorne that would allow the twenty-two-year-old actress to develop content specifically targeted toward teens. In a statement, Thorne revealed that she is wanting to bring a "new voice" to the network and that she is trying to think of shows that will "make teens feel like they are watching a show that their friend wrote, something right up their alley."
While it is unknown whether or not Thorne would be acting in the new shows or working in a directorial capacity, she's certainly not new to working behind the camera. In the summer of 2019, Thorne directed the adult film called Her & Him. She has also written a book of poetry, proving that she is a multifaceted entertainer and isn't willing to be discounted by her critics.