Beloved Comedian Chris Farley 'Was Clearly Really Struggling' 2 Weeks Before His Death, According to Director Adam McKay
Chris Farley was a phenomenally talented comedian, never failing to make audiences laugh so hard they would cry. He was a fantastic addition to the beloved comedy-sketch show, Saturday Night Live, and starred in several hilarious comedies on the big screen.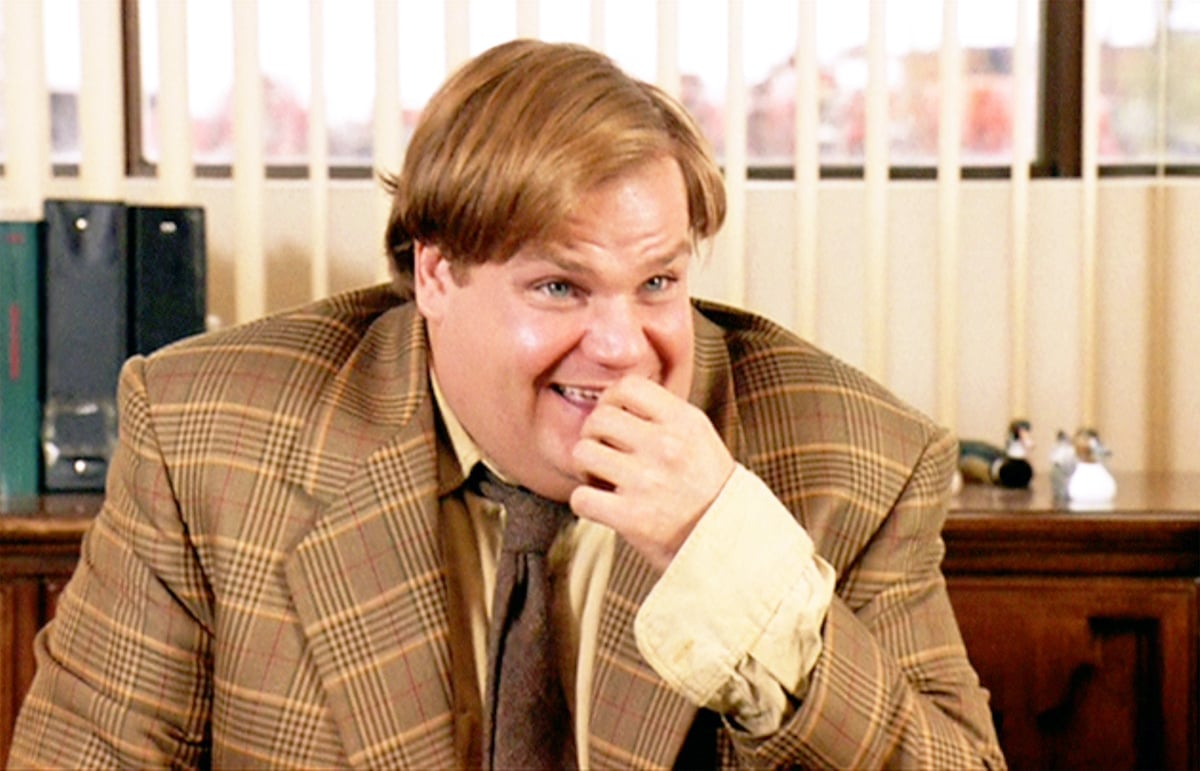 Sadly, Farley struggled with emotional and mental health issues that led him to over-eating and drug use. These coping mechanisms eventually led to Farley's death at the young age of 33.
He died on December 18, 1997, in his apartment after overdosing on cocaine and morphine. Aside from being insanely talented, the star was a lovable, kind, caring person and his family, friends, co-stars, and fans still miss him dearly.
Farley's 'SNL' co-stars were deeply saddened by his death
Adam McKay worked closely with Farley during his time as a head writer on Saturday Night Live. He recalls the last time Farley hosted SNL, about two months before his death. McKay talked about Farley's final weeks, saying:
" He [Farley] was clearly really struggling, but he was such a sweetheart, he still had this big, loving, eager-to-please heart … what you really see is, this was someone who was in a lot of pain and trying desperately to deal with it."
McKay also recalled how sad it was to see someone who brought such joy to others be so unhappy on the inside. "Everyone was just like, We lost someone who was giving us a ton of joy, and he should have had joy." Other SNL cast members witnessed Farley's struggle throughout the years, and many tried to help the young star.
SNL executive producer Lorne Michaels was especially close with Farley, and he enlisted the help of another famous comedian to try and help. Shortly after Farley played Tom Arnold in a sketch, Michaels reached out to Arnold. USA Today quoted Arnold's recent interview with Howard Stern:
"Lorne Michaels called me and he said, 'You have a lot in common with Chris Farley. Would you please spend time with him?"
Arnold eventually became Farley's sponsor, and the two developed a close friendship. Arnold admired Farley's incredible sense of humor, and he wanted to help the comedian have the happier life he deserved. He tried the tough love approach with Farley, telling him:
"You can't be fat and do drugs. You just can't be that fat. You've got to pick one, and I speak from experience. You pick one. You just can't do everything."
Chris Farley had fears and insecurities behind his laughter
By the time Chris Farley became well-known for the gut-busting laughter he delivered to audiences around the world, he'd been through quite a difficult childhood and adolescence. He was bullied as a child and teen, which led to his use of comedy as a shield.
He began to make fun of himself for being overweight before anyone else could beat him to it. Ironically, that defense mechanism uncovered his incredible talent as a comedian. As Farley got older, he turned to drugs to cope with his fears.
Even after becoming a successful comedian and actor, Farley's fears and insecurities never went away. According to Silver Lining Recovery, he was afraid that losing the weight would make him less funny in the eyes of his audiences. He was terrified of failure and didn't want to change anything, in case it would mess up his career.
Farley was also terribly lonely and afraid of never being able to find someone he wanted to settle down and share his life with. He reportedly used eating to cope, as well as addictions to cocaine, heroin, and alcohol, among other narcotics. He did try to get help from recovery programs, but he would always relapse after attending.
In the last two years of his life, he was in and out of 17 different rehab programs. The only time he would be able to manage to stay clean consistently was when he was working. The studios would require attendance at A.A. meetings and they kept a close eye on him while he was under contract.
Unfortunately, he still struggled with his mental health and would relapse once his current project was completed.
In the 'old days', stars were often glorified when they died from overdoses
In a recent interview with GQ, Jonah Hill and Adam McKay discussed a notable difference between Chris Farley's death and those of comedians decades before. They touched on the common misconception that to be a good artist (of any kind) you had to be dark and brooding on the inside.
That misconception was synonymous with untimely deaths, like those of Jimi Hendrix, Jim Morrison, John Belushi, etc. Hill recalled hearing about Belushi's death when he was a kid, and how it was romanticized, "Yeah, dude, he was punk rock and he died from heroin."
When Hill was older and Chris Farley died, it wasn't viewed in that same way. "When I was 13 or 14, I lost Chris Farley, and the s— wasn't sexy or romanticized. It was just sad. I cried for a f—— week when Chris Farley died."
How to get help: In the U.S., contact the Substance Abuse and Mental Health Services Administration helpline at 1-800-662-4357.
RELATED: Will Ferrell Was Not the Original Casting Choice For 'ELF'