'Below Deck': A Cyclone May Keep Rob Phillips From Attending the Season 8 Reunion
Deckhand Rob Phillips from Below Deck may be missing from the virtual season 8 reunion as he recently reported he's in the middle of dealing with a major cyclone.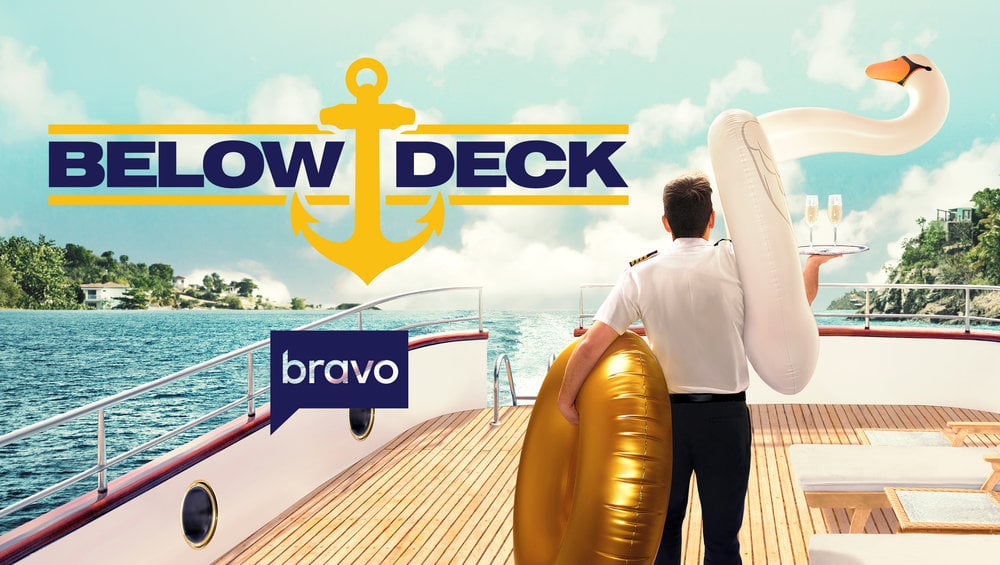 Phillips posted an Instagram video where he is trying to connect with the crew members via satellite phone. He wasn't optimistic he'd get through.
"There was an attempt, hiding behind a palm tree with a satellite phone to call into the #belowdeck reunion," he captioned his video.
"As we board up for the second cyclone of the season you already have to choose what side of town you're on," he wrote. "Rivers are flooded, bridges are being shut and the network is up and down. The kids who have to cross rivers every day to get to school and the markets have been swimming across muddy rapids since the last Cyclone."
Rob Phillips is camping in a category 1 or 2 storm
Phillips appears to be camping deep in the Fiji jungle. Local news reported that several storms were headed his way. "All people in the northern and western division should remain on high alert," according to Fiji Sun. "This said, it is likely that TD05F will be a strong category 1 or a category 2 tropical cyclone as it moves across Fiji. The system will be intensifying as it approaches Fiji."
Sustained winds could be anywhere from 75 to 85 kph. This translates to about 52 mph winds. Gusts were anticipated to possibly reach 120 kph.
RELATED: 'Below Deck': Kate Chastain Revealed That Chef Rachel and Adrienne Gang Got Into a 'Tampa Style' Smackdown in the Past
"I'm trying to call into the Below Deck reunion show," Phillips said as palm trees are whipping behind him. "From the [satellite] phone because the network's down. The power's about to go out and the cyclone is just rolling through. But I don't think this is gonna work. I don't think anything is gonna work today."
"So for my own little reunion show, love you guys," he said. "Miss ya. Hope everyone is doing great." Ashling Lorger sent heart emojis to Phillips on his thread.
Rob Phillips is truly camping in the jungle alone
A day before the storm rolled in, Phillips shared his camping digs on Instagram. "A little window into Jungle life," he captioned his video. "It's all about keeping your feet dry and staying sane …sort of. The 'worlds toughest race' ran right through here, my 9-5."
He gave fans a tour of his "sweet jungle pad" in his video. "Here's a fire burning from pretty green wood so it's absolutely blinding," he joked. "And full of smoke." He added that the roaring fire was intended to dry his boots. "My whole life revolves around trying to dry my boots," he said. "To keep my feet sort of in one piece."
RELATED: 'Below Deck': Kate Chastain Hoped Chef Rachel Would Have Replaced Chef Leon and Chef Kevin
Phillips then showed fans the inside of his tent. "It's a three-person tent," he said. "But there's just one of me in there. Tons of room for all my extra stuff. We have some really neat rocks that I found. That's what I do most days is wander around the jungle, looking for neat rocks. And then I write my feelings about them and then put them in bags and send them away to a magical place that tells me what's in them."
Hopefully, Phillips connected to the Below Deck crew and was able to appear at the reunion. In the meantime catch Phillips and the crew on Below Deck on Monday at 9/8c on Bravo.