Below Deck Adventure's Lewis and Oriana: No Boatmance Drama Here! More Stress From Excursions [Exclusive]
So far, bosun Lewis Lupton and second stew Oriana Schneps' Below Deck Adventure boatmance isn't a scorching hot love affair. And Schneps recently said Bravo viewers aren't going to see a lot of drama in their boatmance typically seen on Below Deck.
Lupton even admitted to deckhand Mike Gilman that he and Schenps were too busy with work to be preoccupied with romance. And Schneps agreed, describing the boatmance as fun and drama free.
'Below Deck Adventure': Lewis Lupton and Oriana Schneps' drama-free boatmance
"It was awesome getting to know Lewis," she told Showbiz Cheat Sheet. "He and I had a really fun time throughout the season. And it was nice to have someone kind of apart from the interior team to talk to and get your mind off of the craziness of charter."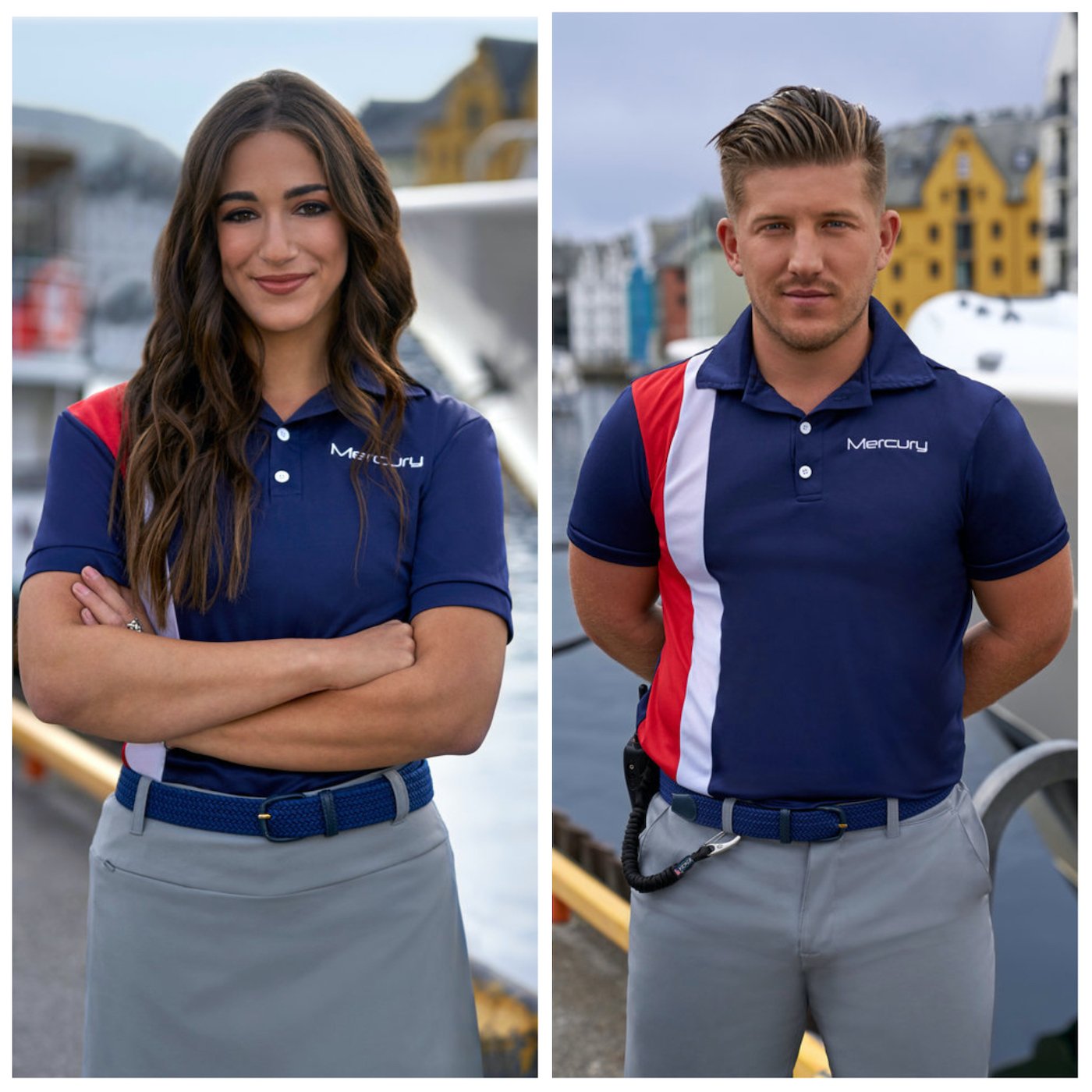 "So, I hope it's kind of a fun boatmance that you guys see play out, you know?" she added. "I mean, we were just pretty casual, drama free. Like, there's not anything crazy that you're going to see from us. But I think that it's just a good kind of comic relief, like the times we go off and have a good time and make jokes with Mike. It made a stressful charter season just more fun."
A look into the stresses of the guest excursions on 'Below Deck Adventure"
Schneps is also stuck between dealing with her affection for Lupton and also being on the receiving end of the guest excursions that are light on help.
Chief stew Faye Clarke is becoming increasingly frustrated with Lupton and the deck team because the guest excursions are more than a simple beach picnic. In the latest episode, "Can't A-Fjord to Lose," Clarke threw Lupton under the bus during the tip meeting, calling out the deck team for leaving the interior high and dry during the latest extreme guest excursion.
Schneps agreed that the guest excursions on Below Deck Adventure pushed the interior team to the limit. "So they are absolutely insane," she said about the excursions. "It's something that also makes the interior team roll so much harder. You know, you're having to simultaneously take care of the boat and then we're down a crew member on these excursions. And then we're also having to provide entertainment and provisions during the excursion. So it really multiplies our job considerably."
Faye Clarke wasn't the only 'Below Deck' crew member to hesitate during the crew excursion
She also dished about the crew's excursions. Captain Kerry Titheradge rewarded the crew with an extreme excursion on their day off. While some of the crew, like deckhand Seth Jacobson, relished the opportunity to zip line and drop into a body of water, Clarke struggled with the activity.
Apparently, Schenps also has a hard time dealing with heights. "I'm not somebody who loves heights. There's definitely some adventures that I'm glad I didn't partake in that you'll see later in the season," she admitted. "My passion really lies in scuba diving and marine exploration as well as horseback riding. I've been an avid dive master, pretty much my whole life."
"And I've trained thoroughbred racehorses, for the past 15 years, maybe even more," she added. "So it's really cool to kind of have opportunities that align with those passions throughout the season. But that's kind of where my interest in the extreme sports lie. I really care about the ocean, and I really love interacting with animals."
Below Deck Adventure is on Tuesday at 9 pm ET on Bravo.