'Below Deck' Alum Kate Chastain Shut Out of 'Bravo's Chat Room'
Kate Chastain had been one of four hosts of Bravo's Chat Room. The Below Deck alum shared hosting duties with The Real Housewives of Atlanta star Porsha Williams, The Real Housewives of Potomac star Gizelle Bryant, and Summer House star Hannah Berner. However, as the talk show gets picked dup for additional episodes, Chastain has been shut out.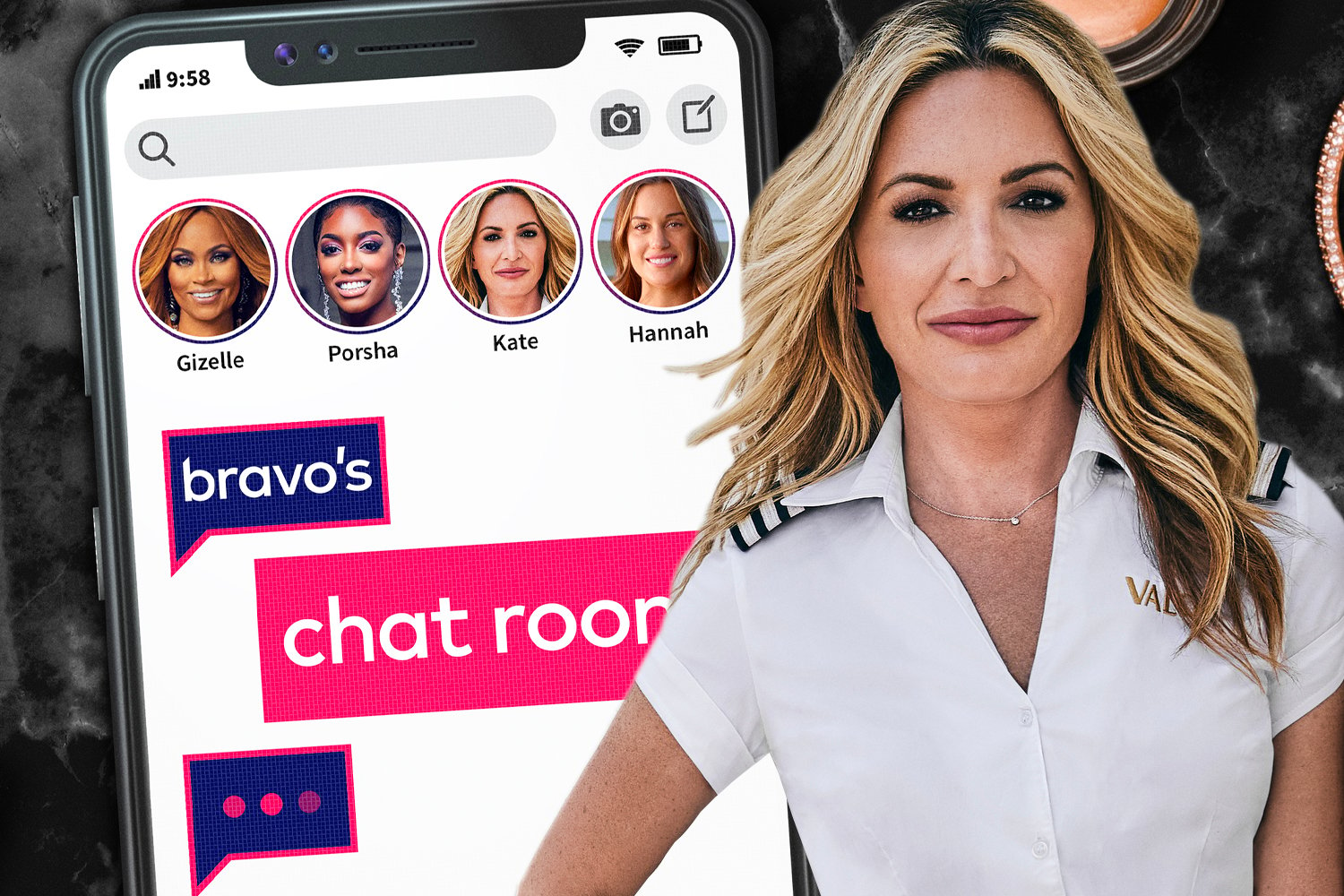 Porsha Williams celebrates 'Bravo's Chat Room' pickup
Fans of Bravo's late-night show were excited to read the news that Bravo's Chat Room had been picked up for additional episodes. Williams took to Instagram to share the exciting news with all of her fans.
"Bravo's CHATROOM continues!!! 13 MORE EPISODES!!!" she wrote in the caption. "Thank you for loving our show !! We love seeing your comments and tweets keep em coming !! Love ya Co-Host @gizellebryant @beingbernz #Blessed."
Fans quickly noticed that Williams mentioned Bryant and Berner, but not Chastain who was one of the original four co-hosts.
RELATED: Bravo Releases the Official 'Real Housewives of New Jersey' Season 11 Taglines
Why was Kate Chastain cut from 'Bravo's Chat Room' show?
Bravo's Chat Room started with a limited run back in September 2020 with each co-host broadcasting from their respective homes. The core four dissected all the Bravo shows and gave insight into what happens behind-the-scenes.
Chastain had taken some time off in the past to film Below Deck: Galley Talk where she is filmed reacting to Below Deck episodes. At that time, a rotating group of guest co-hosts were invited to fill in for Chastain. However, this past Sunday, Chastain was notably missing and the co-hosts didn't mention her absence.
Since Williams did not mention Chastain in her celebratory Instagram post, fans grew increasingly weary about what happened to the former Below Deck star. According to inside sources, no one was expecting the cable network to order more episodes of the talk show.
"It started as a six-episode, two-week run and just keeps extending," an insider told Entertainment Tonight. "They're now up to 42 episodes and none of the cast was expecting that!"
Bravo's Chat Room will now go on as a trio, according to E! News. However, it doesn't seem there's any ill-will from Chastain as she is still heavily involved with Bravo. On Wednesday she was tweeting about The Real Housewives of Salt Lake City reunion and the premiere of The Real Housewives of New Jersey.
RELATED: 'RHOC': Tamra Judge Doesn't Know if Kelly Dodd Will Be Fired From Bravo
Hannah Berner was intimidated by her 'Chat Room' co-hosts
Back when Bravo's Chat Room started, no one thought it would continue to be expanding its series order. In a recent interview with Berner, she recalled she felt "intimidated" by her co-stars.
"I was very intimidated at first because they were talking about the backgrounds and you know, Porsha has the most gorgeous mansion, Gizelle has the most gorgeous, like, mantelpiece and whatever is in her background, and I'm just like…, 'This is my parents' house!'" Berner called on The Daily Dish podcast.
The Summer House star was also intimidated by her co-hosts "glam" outfits and said to herself, "I better come in with some hot opinions and be f***ing funny, or I'm going to get fired."
RELATED: 'RHONJ': Jackie Goldschneider Explains Analogy About Gia That Makes Teresa Giudice Explode (Exclusive Interview)
Berner didn't have the greatest impressions of some of her co-stars on the show. She revealed that she thought Bryant "was going to be a little stiff because she's like, Miss First Lady." However, she was quite surprised because the RHOP star ended up loving Berner's "sick sense of humor" because she has daughters close to her age.
"And then Kate is just the driest. Just the overall energy has been great, and I was scared at first because I'm just a girl who gets drunk on the weekends. I didn't know what they wanted from me," she added.
Bravo's Chat Room airs Sunday nights at 10:30 p.m. ET on Bravo.