'Below Deck' and 'The Bachelorette' Crew Party in South Florida – What Was the Special Occasion? (Exclusive)
'Below Deck' and 'The Bachelorette' came together to surprise and celebrate their agent's 40th birthday at the Hard Rock Guitar Hotel in Hollywood, Florida. The crews partied and then guessed who would end up partying the hardest that night.
Below Deck and Bachelor Nation fans wondered what brought cast members from different seasons and shows together at the Hard Rock Guitar Hotel in Hollywood, Florida. Showbiz Cheat Sheet learned exclusively that the casts came together to surprise their agent, Gabriella Schwager. Below Deck Mediterranean crew Colin Macy-O'Toole, Bobby Giancola, Alex Radcliffe, Kasey Cohen, and Anastasia Surmava arrived in South Florida on Friday, Aug. 6 under a veil of secrecy. Eddie Lucas from Below Deck and Bennett Jordan from The Bachelorette joined the crew, ready for the big surprise.
'Below Deck' and 'The Bachelorette' surprised their agent for her 40th birthday
The fan-favorite reality personalities gathered in South Florida to surprise and celebrate Schwager's 40th birthday. Schwager's husband Eric arranged the surprise and told Showbiz Cheat Sheet he looked forward to making his wife's special day even more eventful.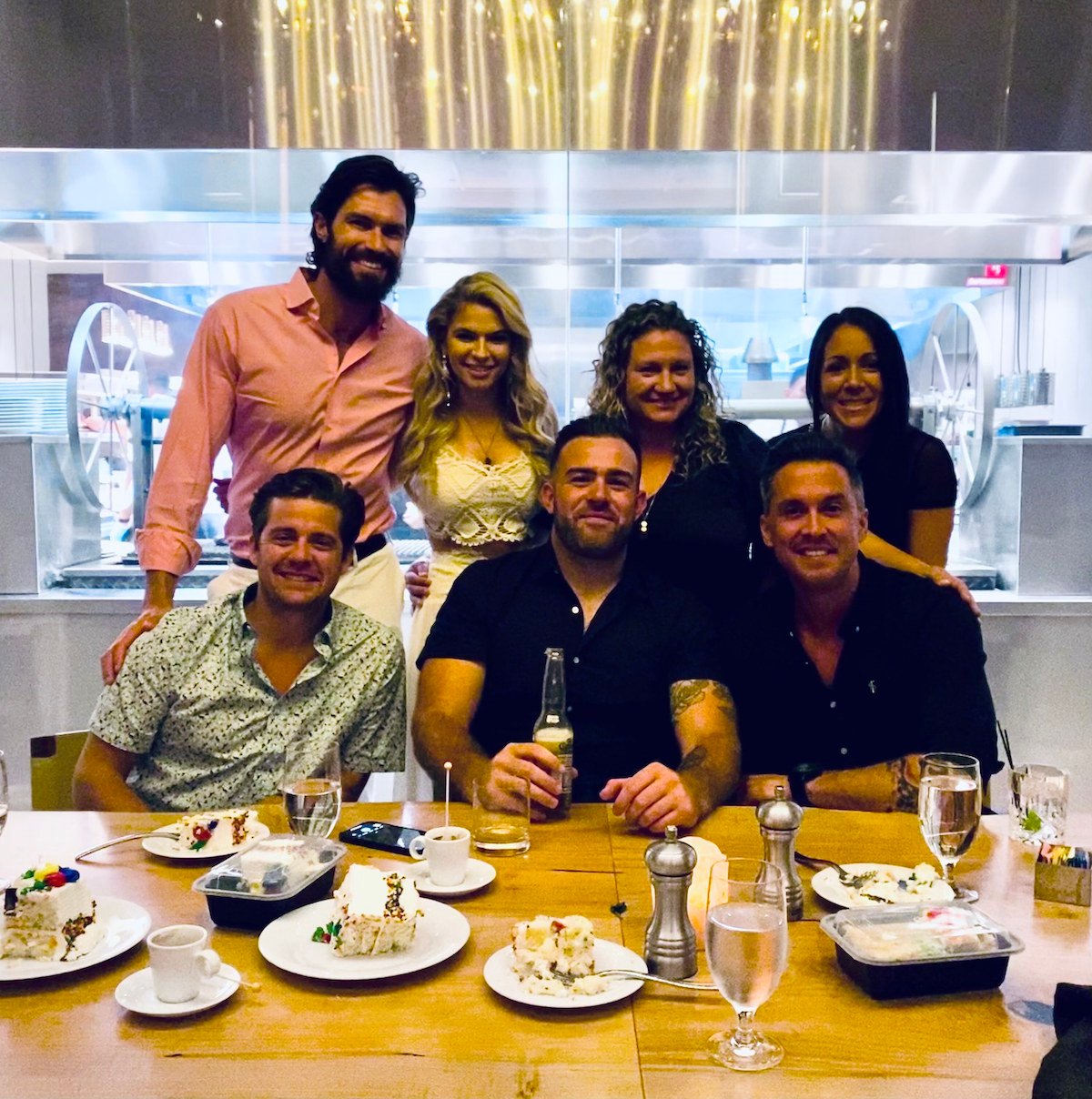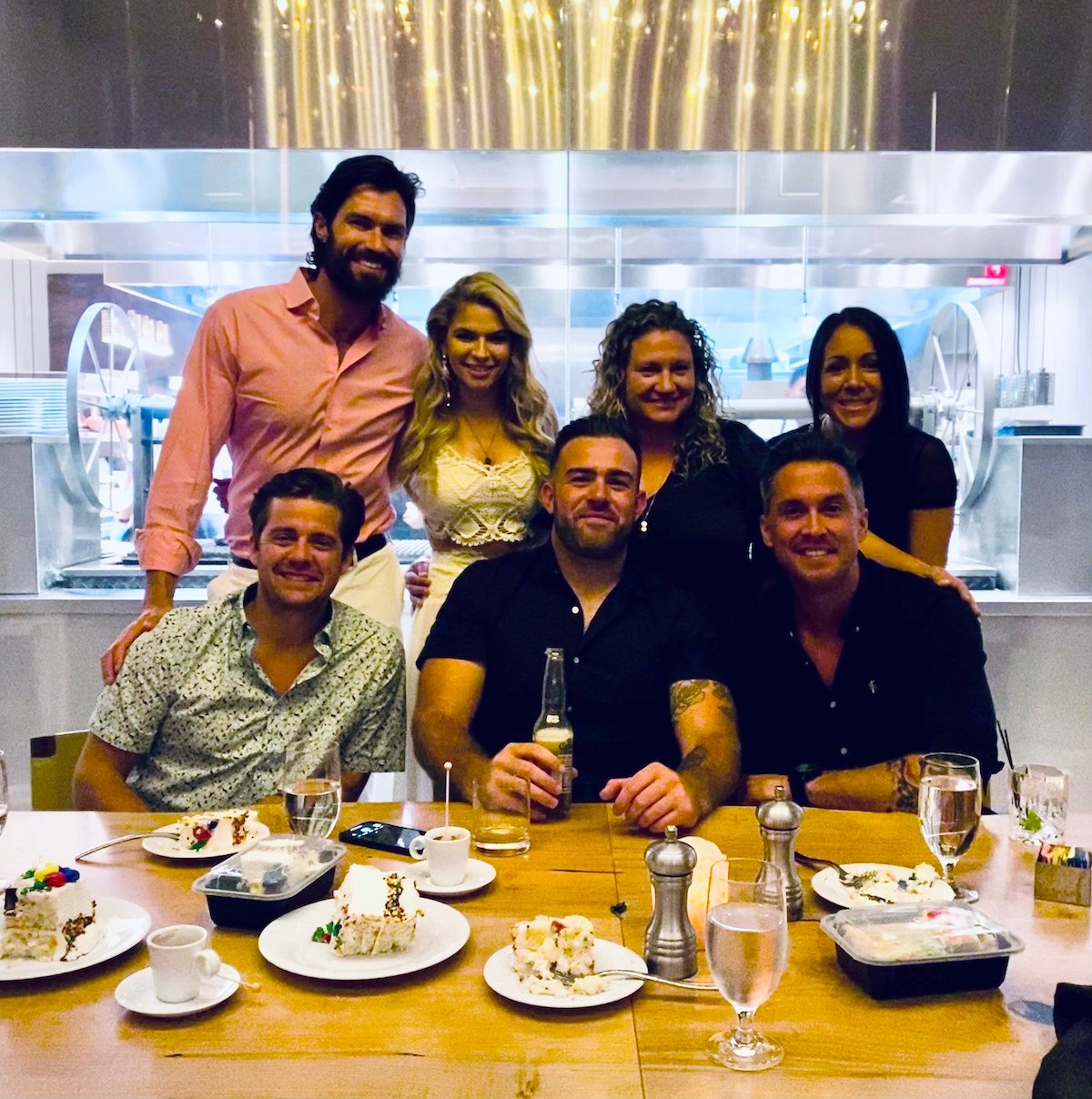 Lucas met up with Giancola, Macy-O'Toole, and Radcliffe at the hotel for a photo. Radcliffe joked with Giancola in another photo about meeting up with Lucas. "Yo Bobby, who's this short guy trying to take a photo with us," Radcliffe share in his Instagram story.
Anastasia Surmava took fans behind the scenes at the party
Surmava's plane was delayed so she arrived later at the hotel. "I just got to the Hard Rock and there's no one here to help me with my bags," she shared in her Instagram story. "So I paid this bellboy to carry my bags up with me. And it being Colin!" Macy-O'Toole is seen walking next to Surmava, carrying her luggage. She also shared the sweet swag bag she received from Schwager's company, Stars Marketing Group. "Like, they thought of everything!" she exclaimed as she dug through the box. "Happy Birthday Gaby!"
Once Surmava got settled, she shared videos partying with Cohen inside the lively hotel. Loud music can be heard pumping in the background.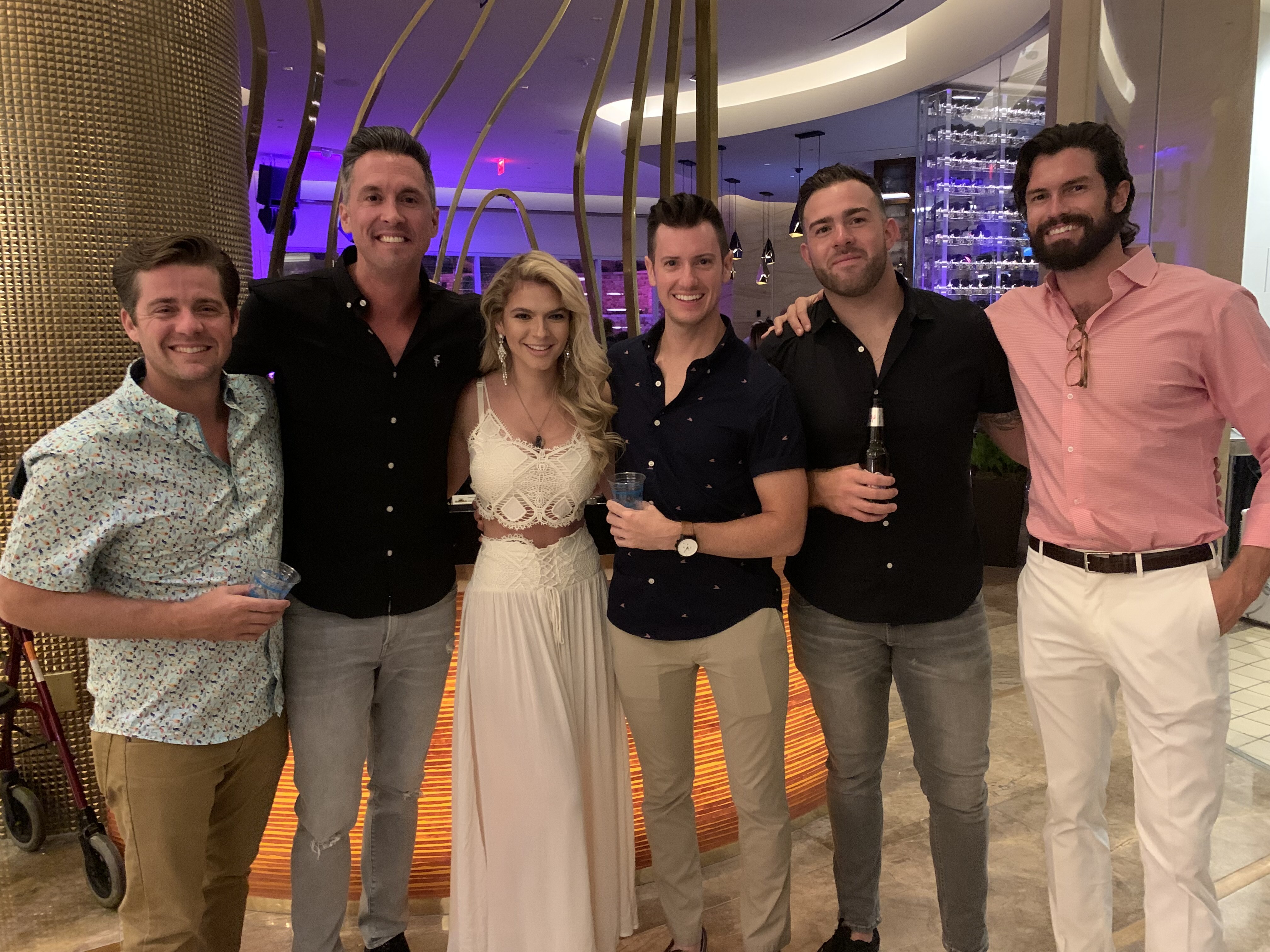 She also joked with Giancola, Radcliffe, and Lucas, "I also found this daddy!" Surmava said as a nod to the current Below Deck Mediterranean season. The drinks were flowing and Cohen captured videos of the crew, holding two cocktails each. "Why are we all double fisting?" she said in the video. Despite the hard-partying, Surmava was in the gym promptly the next morning.
The 'Below Deck' crew predicts who will end up being the drunkest at the party
Cohen shared in a TikTok that she thought Radcliffe was going to get "the most drunk" at the party because "he's Alex." Radcliffe said, "My name is Alex and I think Eddie is going to be the drunkest guy tonight." Adding, "100%"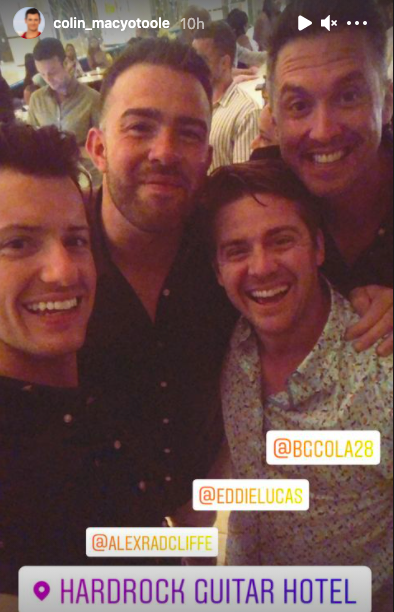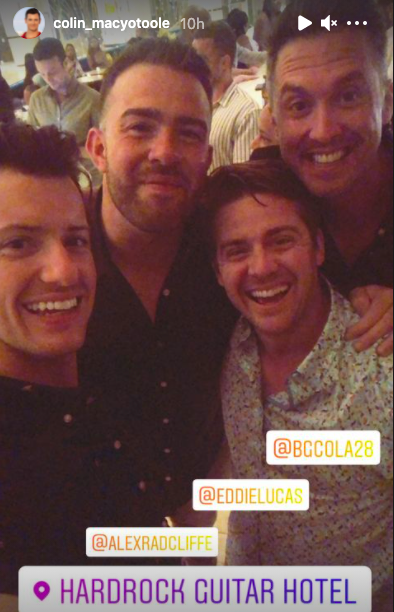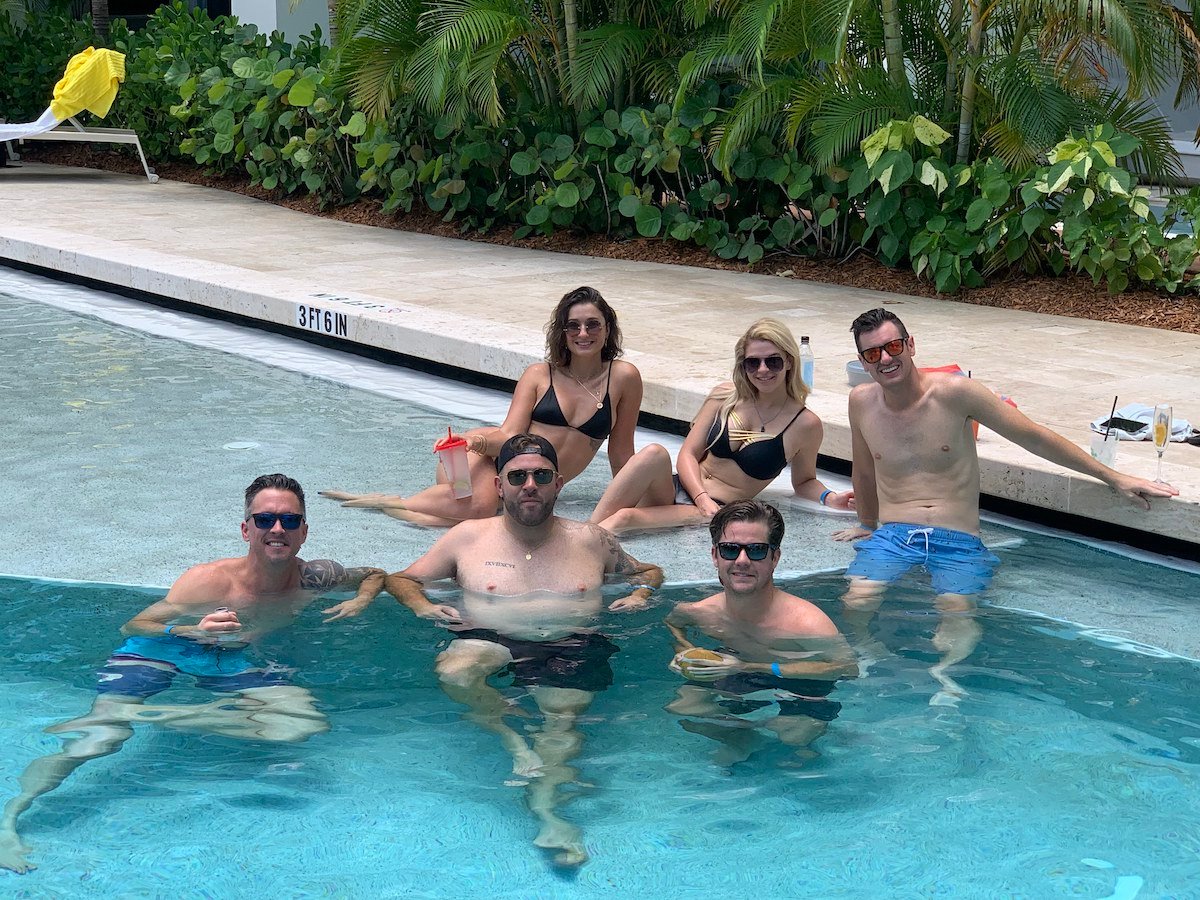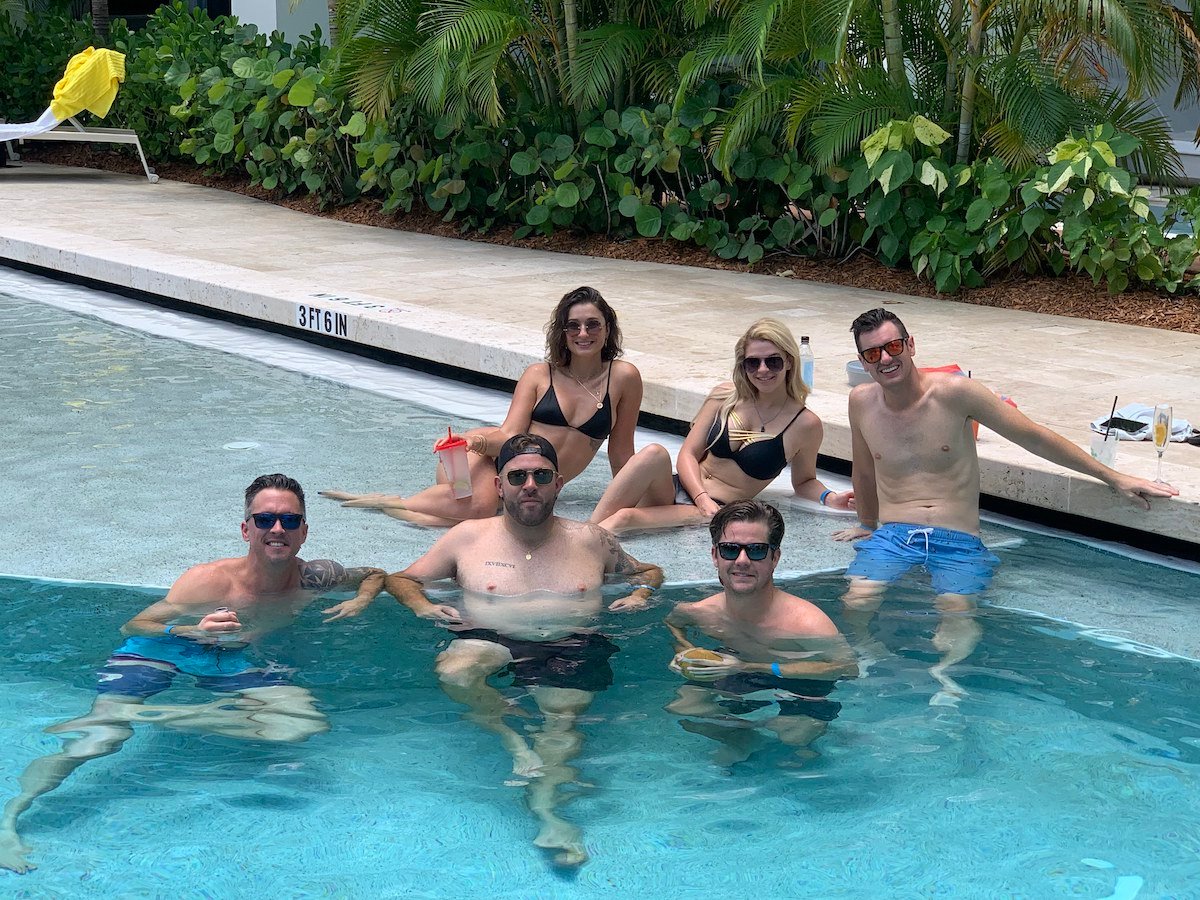 But Giancola thought Radcliffe would end up getting the drunkest out of the bunch. "I'm betting his shirt's gonna come off and he's gonna lose $1,000," Giancola predicted. Macy-O'Toole said, "Hi! My name is Coly-Woly and I think Bobby Giancola is going to be the drunkest this weekend." Surmava and Lucas agreed with Macy-O'Toole that Giancola will be the drunkest. Who got the drunkest during the party? The crew isn't dishing.