'Below Deck' Australia Location Revealed: What Are the Whitsundays Like?
Rumors tease that Below Deck's newly added series in Australia will be filmed in the scenic Whitsundays, a chain of 74 breathtaking islands.
The location reveal comes from an Australian entertainment blog. Based on, "whispers reality series filmed aboard boats will be shooting in the Whitsundays." Even though the tea comes from rumors, the Whitsundays appear to be the ideal shooting location for the series. The area offers stunning views, luxurious accommodations, and bucket list-type adventures.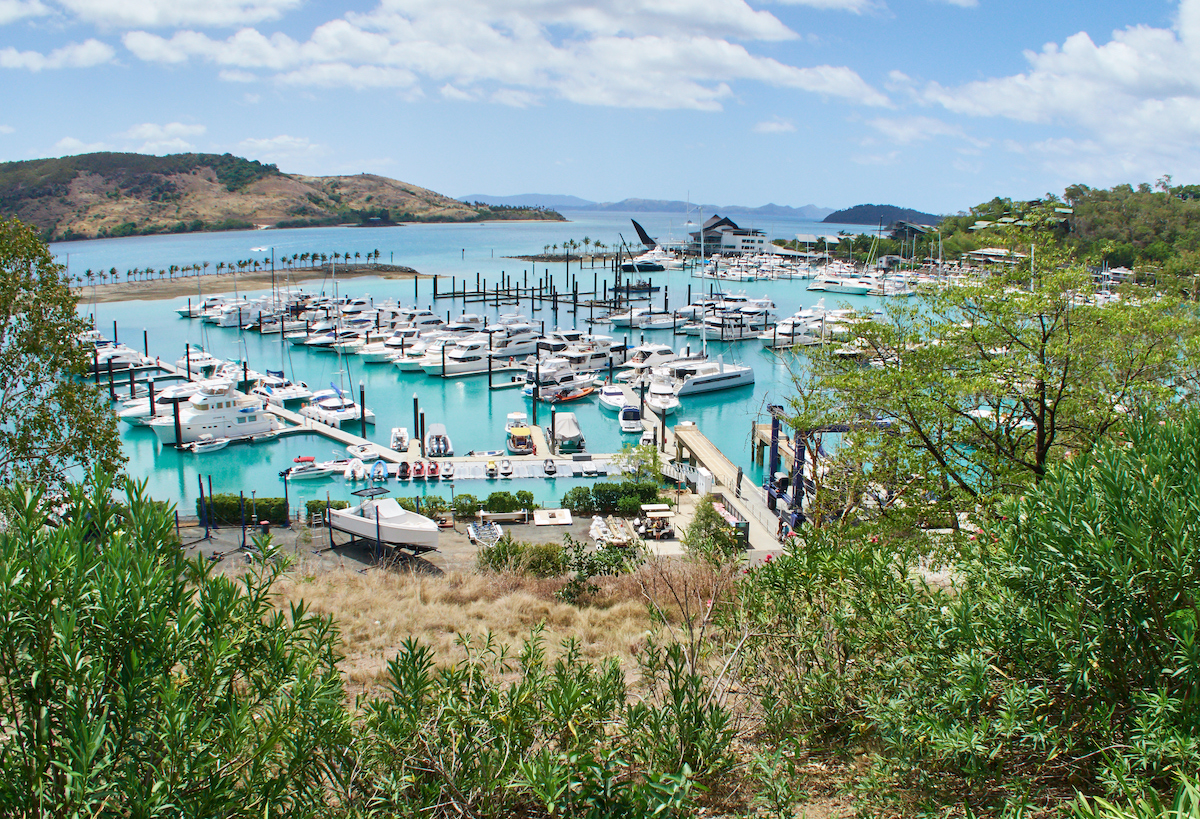 'Below Deck' guests can explore the Great Barrier Reef
Charter guests can explore the amazing Great Barrier Reef. "Be surrounded by Nemo and his colourful friends as you explore the variety of beautiful coral while snorkelling or scuba diving the magnificent Great Barrier Reef," according to Australia tourism site. 
"Snorkelling and diving day trips to the Great Barrier Reef depart from Hamilton Island and Airlie Beach. Some of the most popular and beautiful places to explore include Manta Ray Bay off Hook Island and Black Island (or Bali Hai)." 
The site even touts "reef sleep." Visitors can take a boat to the outer reef to whale watch. They also have access to an underwater observatory. The tourism site also suggests skydiving over the Great Barrier Reef too. "You will freefall from 15,000 feet for an exhilarating 60 seconds before floating for five to seven minutes to your drop zone. Take in the crystal clear waters of the Great Barrier Reef, Whitsunday Islands, and Airlie Beach from above for an unforgettable experience."
'Below Deck' charter guests enjoy breathtaking scenery
Visiting Australia may be a challenge during Covid, but Below Deck fans can let cameras take them to exquisite locations. The crew should prepare for beach excursions and picnics. The island chain provides endless white sandy beaches and lush scenery.
Hayman Island is on the northern end of the island chain and provides access to Whitehaven Beach and the outer reef. The only way to access this island is by private plane, helicopter, or yacht, which makes this a prime destination for the show.
In fact, Whitehaven Beach is considered to be one of the most beautiful beaches in the world. "Its sand is 98 percent silica, and so white that it can appear unreal." Plus, "It's a stunning, shallow inlet where the shifting tide creates a beautiful fusion of white sand and aqua water."
The crew also has a lively party town to hit in between charters too. Hamilton Island is the most populated town in the Whitsundays. While the island has several bars, quite a few are temporarily closed, likely due to Covid. The top social activities on Hamilton Island include live music, bowling, trivia, and clubbing (dancing).
Below Deck Australia was recently added to the franchise lineup. Another spin-off series was also added, which will be filmed in Norway.