'Below Deck' Bravo Ratings Domination Actually Started With 'Below Deck Med'
Below Deck Season 8's latest rating report solidified its position as the top-rated show on Bravo. And while this is great news for fans, it isn't breaking news for the crew who produces the aquatic docudrama. In fact, Below Deck Mediterranean has been quietly trouncing other series on the network for several months.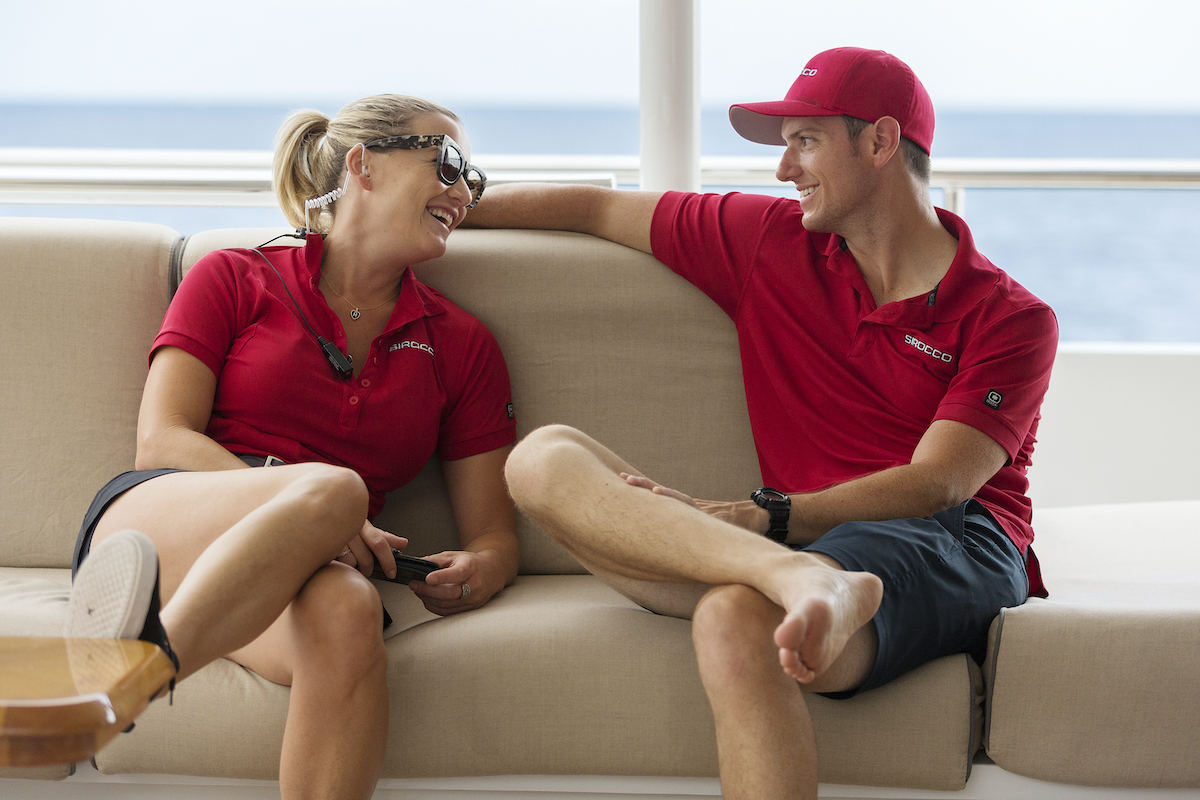 Below Deck Med Season 4, which was named one of the best series of 2019, had ratings that reflected the series' prolific climb. Bravo PR tweeted, "The Naughty Yachties of #BelowDeckMed are reaching new highs as they've sailed their way to the most-watched episode of the series-to-date among total viewers, delivering 1.3M P18-49 (up +3% versus the prior week's episode), 1.5M P25-54 (up +2%), and 2.7M total viewers (up +6%)."
Although Below Deck Med Season 4 was hitting historic highs, Housewives were still a formidable opponent on the network. The Real Housewives of Beverly Hills maintained ratings between 1.5 million to over 1.7 million live viewers with the "puppygate" season.
The Real Housewives of Atlanta also remained the queens of the network. They ruled with well over 2 million viewers during many season 12 episodes. But the tides changed during Below Deck Med Season 5, which is when the franchise moved fully into the driver's seat.
'Below Deck Med' generated the highest ratings for the entire franchise
Below Deck fans may be celebrating the high ratings this season but Below Deck Med far outpaced any season ever franchise-wide.
The season crushed record after record, reaching nearly 1.9 million during overnight viewing at one point. "Season five of BelowDeckMed finished as the highest-rated season in Below Deck franchise history among total viewers, garnering nearly 2.6M viewers an episode," Bravo PR reported in late October.
RELATED: 'Below Deck Med' Named One of the Best Shows of 2019
Simultaneously, Housewives' overnight ratings were on the decline. RHOBH Season 10 maintained a respectable about 1.5 million per episode, with some episodes higher than others. The Real Housewives of New York City hit a season-high, but with only more than 1.3 live viewers.
Why does 'Below Deck' continue to captivate viewers?
Former deckhand Colin Macy-O'Toole told Showbiz Cheat Sheet that his interest in ratings has led him to draw some conclusions about viewers' voracious appetite for the series.
"I have too much time on my hands right now and I follow Bravo Ratings [on Twitter]," he laughed early in the pandemic. "I looked through the past year with all the shows and the highest shows are Below Deck, Below Deck Med, and The Real Housewives of Atlanta."
"Atlanta has a lot [of viewers] and that's without the DVRs and Hulu," he continues. "They don't show that. But Atlanta kills it. They average between like 1.7 million and 1.8 [million] per episode. Below Deck and Below Deck Med is like between 1.6 to 1.7 [million per episode]. Everyone else is 1.2 [million]."
RELATED: 'Below Deck Med': Colin Macy-O'Toole Reveals Why 'Below Deck' Is One of Bravo's Highest-Rated Series
Macy-O'Toole noted the ratings rise for the Below Deck franchise. He said new cast members and exotic locations are a winning combination. "I think it's the fresh faces every year," he said. "People like that. The charter guests are different every year. The location is different every year." 
He also wondered if viewers have grown tired of seeing longtime Housewives play out the same conflicts. Perhaps Macy-O'Toole is onto something. RHOA has shocked viewers with low ratings. The latest episode drew a little over 1.2 million. The Real Housewives of Potomac proved to be the autumn winner generating significant viewer interest this season.
Meanwhile, The Real Housewives of Orange County has struggled to generate 1 million live viewers.