'Below Deck': Brooke Laughton Breaks Her Silence About Fan Rumors She Was Supposed to Be Chief Stew on Season 8
Before viewers learned that Francesca Rubi was the chief stew on Below Deck Season 8, some fans believed that Brooke Laughton from Below Deck Mediterranean Season 3 was taking over the role.
In February 2020, Laughton shared a photo on Instagram where she is "jetting off" to an undisclosed location. The timing was perfect, which may have led some fans to believe she was going to be the new chief stew. Below Deck typically films in February and March.
"Filming for below deck??!!" one fan asked. Another person assumed Laughton was definitely taking over as chief stew from Kate Chastain. "Good on you for taking @kate_chastain place w @captain_lee_rosbach and #myseanna for season 8 on #BelowDeck on @bravotv in Antigua..can't wait."
Was Brooke Laughton supposed to return to 'Below Deck'?
Despite all the rumors, Laughton told Showbiz Cheat Sheet her rumored return to the series was news to her. "I really don't know where [the rumor] came from," Laughton laughed. "I think because in my bio, it said I was a chief stew. But I was a chief stew even before I did Below Deck and it'd always been like that so they thought they were like Sherlock Holmes. 'She's the chief stew! She's on a plane!'"
Laughton confirmed she was not called to be on the show, but definitely appreciated all the love and enthusiasm coming from the fans. "I mean, I would love to [be chief stew on the show]," she said. "But I never got asked."
RELATED: 'Below Deck': Captain Lee Didn't Think 'Everyone Will Make It to the End' on Season 5 (He Was Right)
But never say never. Laughton said she would love to return to Below Deck Med if producers called. "It was such an amazing experience. And the platform that it offers you is incredible. It's fun. It's only six weeks. You get great money. I would definitely do it again. I loved it."
Below Deck Med wasn't Laughton's reality television debut. She appeared in a series for MTV in the UK before she joined the Talisman Maiton crew. "It was when I was 17, I did a show called Living on the Edge in the UK. Fun fact," she laughed. "It was about like those sort of pre-university years, in that age group. So it was a reality show as well."
What is Brooke Laughton doing now?
Laughton is currently pairing her hospitality experience with her background in acting and dance to create an exciting career platform that matches artists with producers, directors, and agents. She's worked in acting and dancing for years, plus her sister and mother have a professional background in the entertainment business.
She and her sister Kate have launched a business called Acclaimed that allows artists to upload their headshots, reels, and portfolio to a global platform that reaches casting agents, directors, producers, and employers from a wide swath of entertainment fields.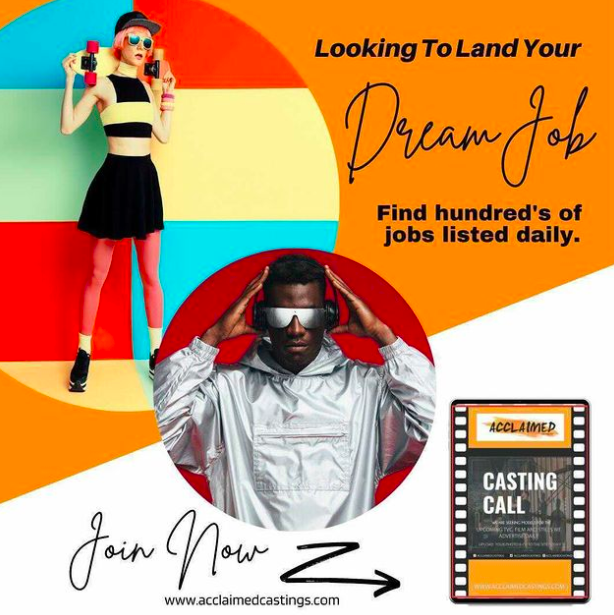 RELATED: 'Below Deck Sailing Yacht': Daisy Kelliher Explains Why 'Below Deck' Boatmances Are So Intense
Essentially, Acclaimed acts as the conduit between talent and jobs. "You are selling yourself," Laughton explained. "Casting directors can view it directly. You can apply to jobs and they get notified when you've applied. Then they can view the profile directly."
Emerging artists can also glean advice and get assistance on how to maximize their profile. "If someone is underselling themself, we might recommend they add a few more headshots," she described. "So we'll always advise individual people on what they should be doing to get noticed and stand out."
Laughton said artists pay a small monthly subscription fee (about $15 per month) for the service and clients are growing throughout the U.K., U.S., and the U.A.E.