'Below Deck': Bruno Duarte Makes Bombshell Allegations About Production, Captain Lee and Kate Chastain
Bruno Duarte from Below Deck claims Captain Lee Rosbach mocked his accent and forced him to consume a rum cake despite Duarte sharing that he didn't drink. He also insists former chief stew Kate Chastain drank on the job while shirking her responsibilities.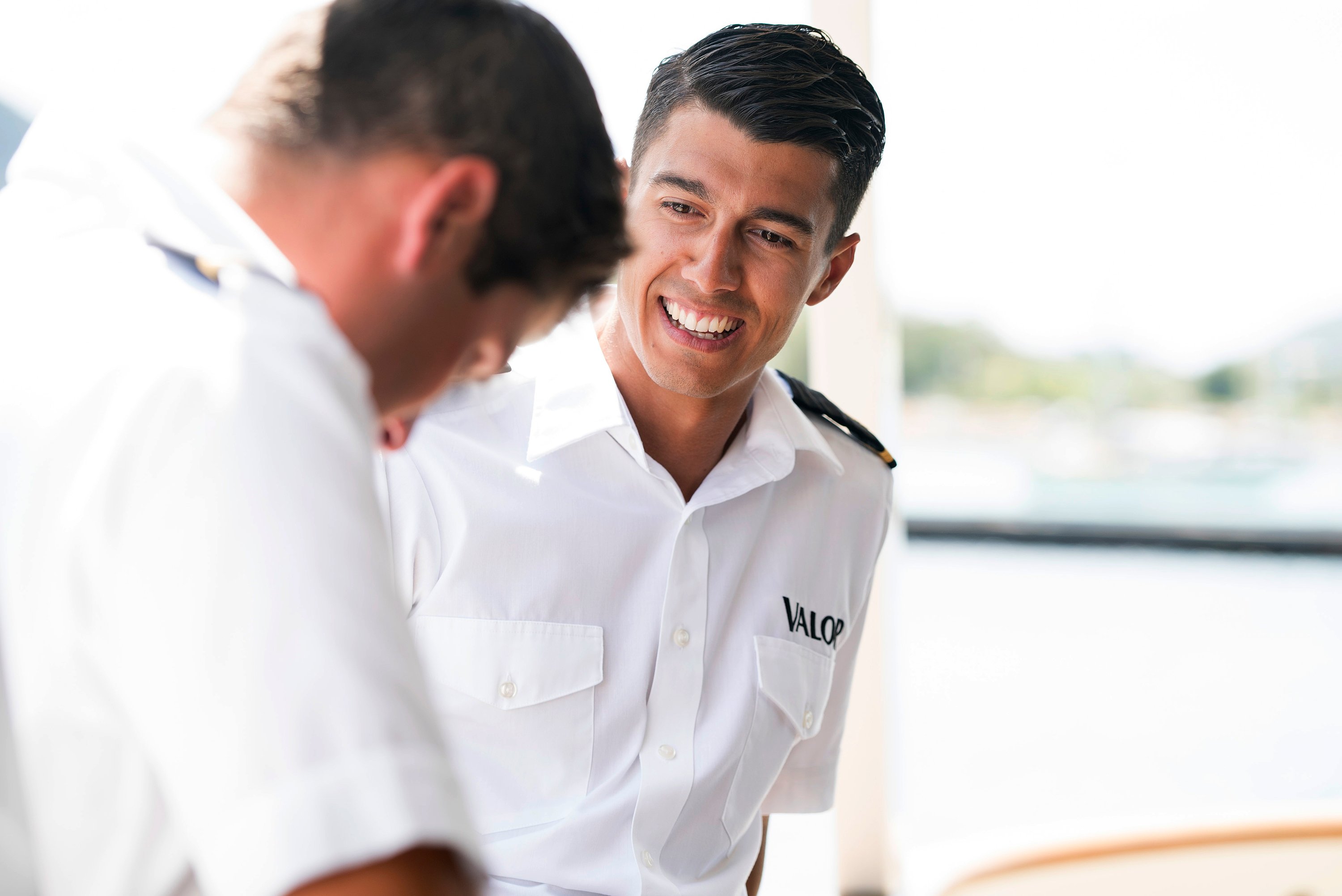 Duarte, who appeared on season 5, insists other cast members were more concerned about how they would come off on camera than doing their job, especially if it meant bringing more drama. But he believes true yachting has far more drama than what is seen on Below Deck, but crew members tend to be more concerned with mugging for the camera.
He took a deep dive on the Behind the Velvet Rope with David Yontef podcast, going into detail about how producers manipulate the storyline and crew members to create the show.
Producers pushed alcohol, Bruno Duarte alleges
Duarte said the drama is fabricated on the show because yachties are inexperienced. "I can tell what they create on the show is from people that have no experience whatsoever on yachting industry," he said. "If they put more people on the show that they actually have experience on industry or people, they actually have ears in their shoulders of working on boats, they would bring much more to the plate of what's the reality."
As a result, Duarte alleges that producers tried to shape storylines during his season. He said producers tried to get him to hook up with stew Brianna Adekeye. "They'll say like, actually Brianna was like, they're trying to hook me up with her because they said like, 'Oh, do you want to go on a date with her?' And they try to plan," he said. They both refused to hookup and Adekeye eventually goes on a date with chef Matt Burns.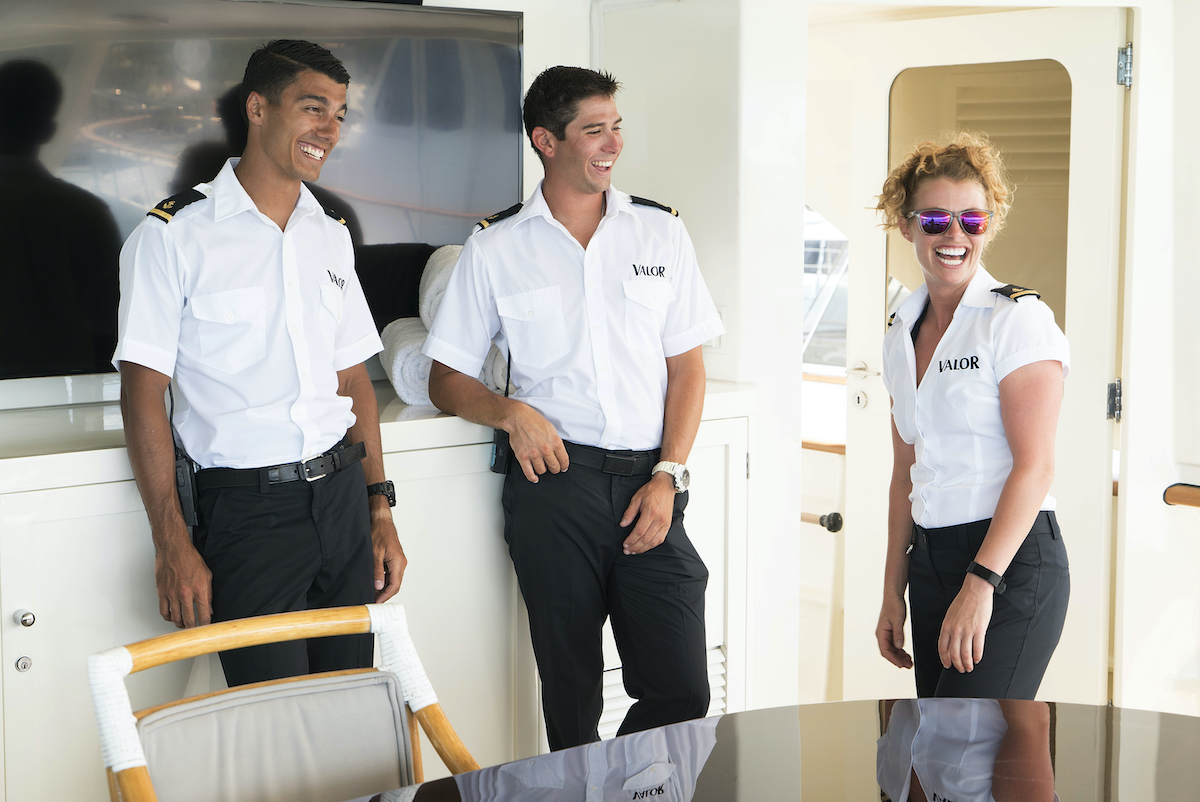 He also said producers encouraged drinking too. "When we have the scenes on restaurants and the bars, they'll definitely give alcohol," he asserted. "I mean, of course, it's the most easiest thing to have people get loose and say stupid things and do stupid things." Duarte said the most he'd drink would be a glass of wine or beer.
"And the producers always will get very annoyed about me because I would never go after that red line, which they're all is of course they want, and they will push you to that," he said.
Bruno Duarte says Kate Chastain drank on charter and the boat wasn't clean
There is no love lost between Duarte and Chastain. The two had an extremely contentious relationship on social media and he made additional claims about her. "Like Kate only cared on that boat, whatever was above her waist," he said about Chastain's work. "So whatever was below our waist because it wasn't showing camera, she didn't care. The floor was disgusting. It would be dirty. They would not vacuum. They would not clean."
He also insisted Chastain drank on charter. "I know for a fact she would drink while she was working," he asserted. "If you're chief stew, you don't mix Bailey's with your coffee. You don't create drama."
Captain Lee made fun of his accent, Bruno Duarte says
Duarte said Rosbach made jokes at his expense. "Because I wasn't an American for [Rosbach and Chastain] straight away that was off that they, they would try to avoid to talk to me or to have any kind of, I don't know, empathy or whatever," he recounted.
"There were, there were extremely cold, straight since day one period," he said. "Captain Lee was actually very, very inconvenient. A lot of times they would make jokes about my accent, he would, I don't know, it was very uncomfortable to be with him."
He also recounts an uncomfortable instance with Captain Lee
Duarte recalled a night out with the crew when Rosbach forced him to sample his rum-soaked dessert. "But even that night [at a crew dinner] Captain Lee was drinking and he ordered dessert. Cause we are on St. Maarten so of course, we're going to have rum in every piece of food and whatever," he said. And I will never forget that night. We were eating surf and turf, which was not good by the way. And then at dessert, I remember that he ate something and now, and I was just sitting next to him and I was making the effort."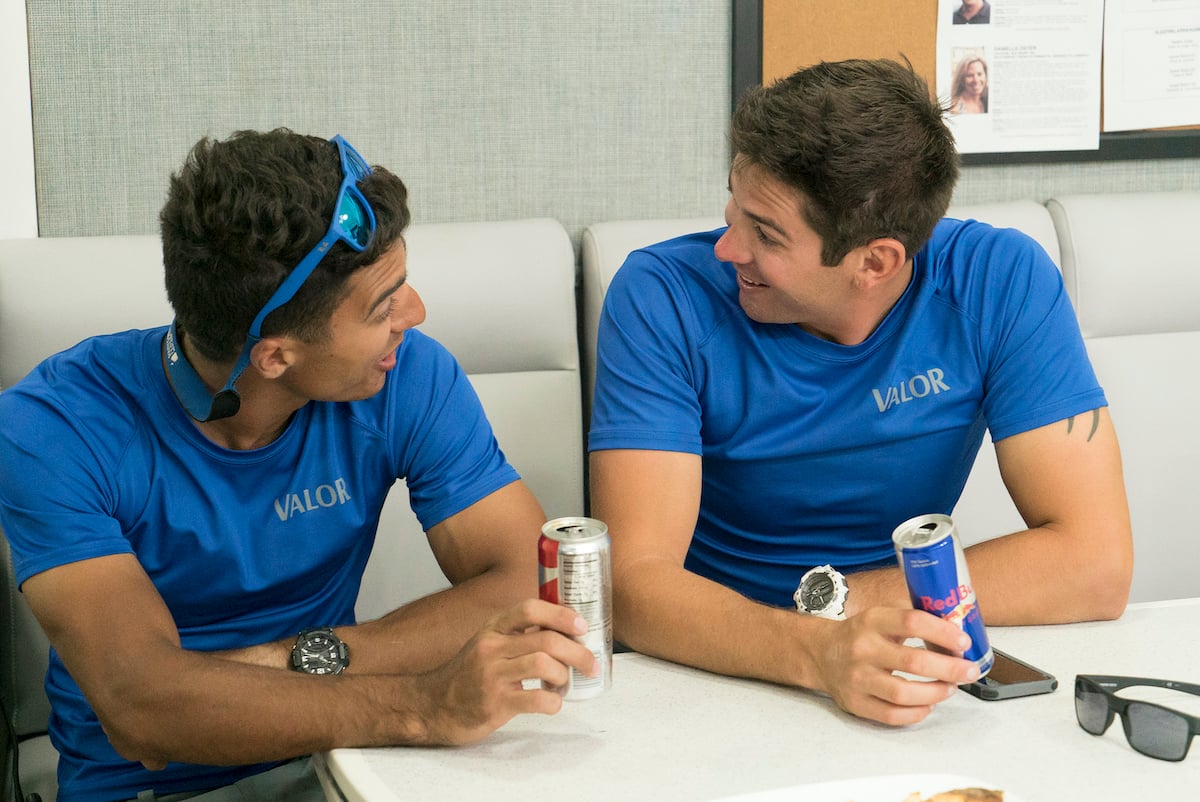 "I was so uncomfortable. And am I the kind of a person that I'm when I'm uncomfortable, I just leave period," he continued. "I'm not gonna waste my time, but I was on the show. So I couldn't I didn't have a choice. So I made the effort to trying to communicate to him and trying to see the good side of him."
"And he started to be a little bit tipsy in and he literally forced me to take two spoons of his dessert, which was soaked in alcohol It was like two fingers of alcohol-soaked on top of it. And he knew I wouldn't drink because I don't like alcohol." Duarte recalled getting sick afterward.