'Below Deck': Captain Glenn Came Down on Gabriela for Sassy Remark – 'He Shut That S*** Down' (Exclusive)
The Below Deck Sailing Yacht crew had a little fun at Tom Pearson's expense after the deckhand got so drunk the night before the first charter, he unloaded the booze all over the bathroom he shared with Captain Glenn Shephard.
Shephard joked with Pearson the next day, who said he was extremely embarrassed for getting so drunk. And while the crew made some jokes and had a few laughs, Shephard made it clear he wasn't OK with the crew not watching out for one another, especially when one crew member was overly intoxicated.
'Below Deck Sailing Yacht' crew was getting to know each other
Second stew Gabriela Barragan recalled the night and how some of the crew drank more to quell pre-season jitters. "I think it was a bit of nerves and like, hanging out with a bunch of people you don't know," she told Showbiz Cheat Sheet.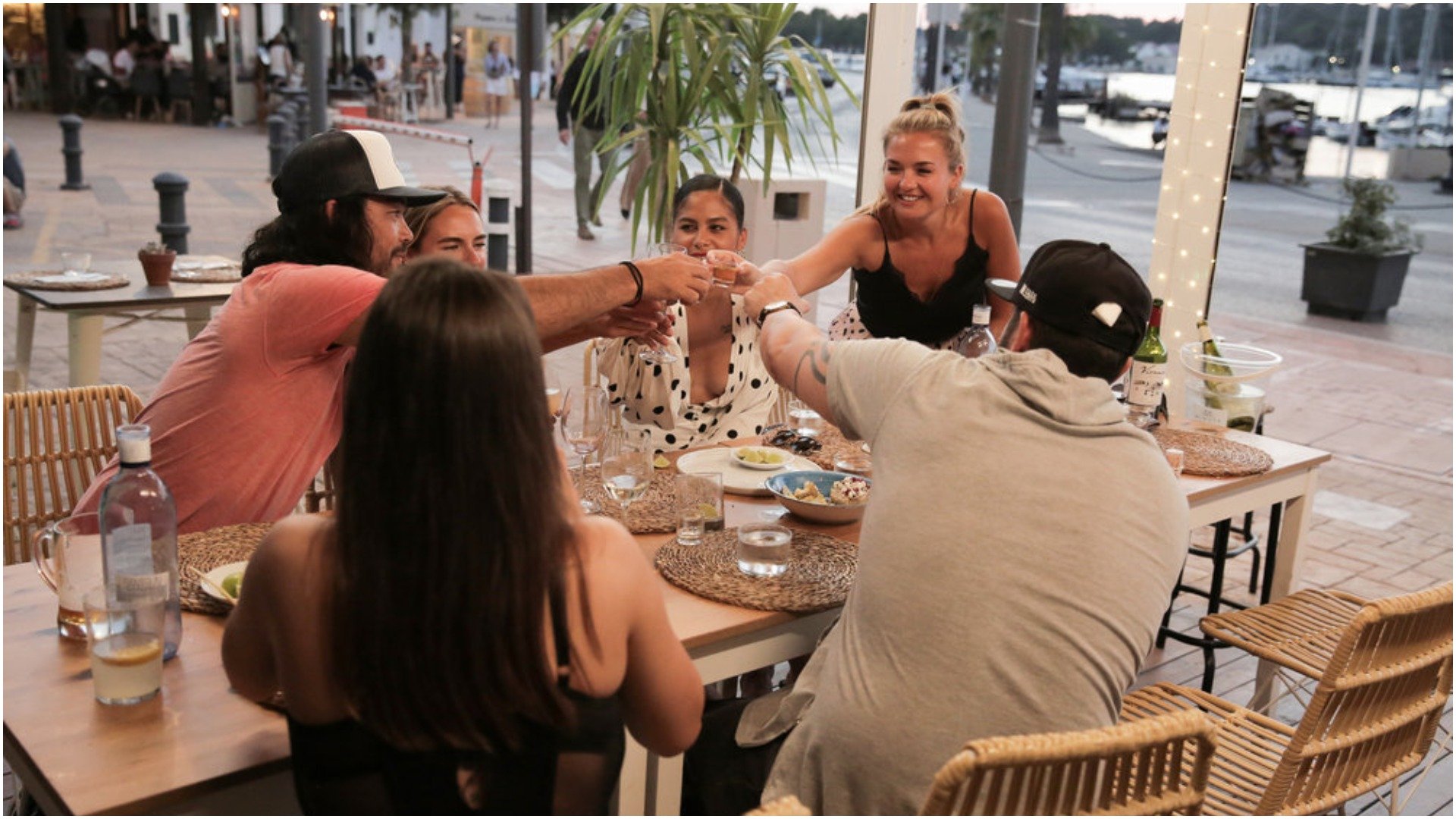 "And so social anxiety can get the best of anyone and you drink to feel comfortable. Get loose, sometimes a little cooler," she added. "And so when you're sharing the cabin with the captain, yeah you gotta pump the breaks. And I got in trouble for that. I don't know if they show it, but I think I said something sassy like, 'He's a big boy. Like, no one put a gun to his head to make him drink.'"
The crew should have each other's backs
Barragan immediately regretted making the salty comment. "Captain Glenn shut that s*** down so fast," she said about her remark. "He's like, No, no, no, no. We all look out for each other here and look after each other. He set the standard that the next day, like, you don't let your coworkers go down like that."
"I was like, Oh, shoot, I have foot in mouth disease," she laughed. "It was so embarrassing but he's absolutely right. And Tom is 10 years younger than me and I should have been looking out for him because I can drink like a dude, right? I drink people under the table. So I wasn't worried about Tom. I learned my lesson. Poor kid."
Needless to say, Pearson may not have quite learned his lesson about drinking too much just yet. "The last time I saw him was in Palma like six months after we filmed," Barragan said. "Him and I went out and he got toasted again. I just think he's a lightweight. So, I just made sure that he paid his tab. Or I might have paid it for him and just put him in a cab and told him to go back to the boat. And I learned that Tom talks a big game. But he is absolutely a lightweight."
'Below Deck Sailing Yacht' crew members can really party
The Below Deck Sailing Yacht Season 3 crew are the first to get completely smashed before the season began. The crew is usually in scramble mode before the first charter, often cleaning and organizing the boat until late into the evening. But Shephard and first officer Gary King kept the boat in great shape so the crew didn't have as much as they usually do on Below Deck.
And that left little else for them to do but start drinking. Barragan said that sailors really know how to party. "That's the difference between motor yachts and sailing," she said. "Motor yachts are really buttoned up and judgy and strict. And sailing yachts are for sailors. We drink like sailors, we curse like sailors, and that's just what it is. So I definitely think Below Deck Sailing Yacht crew members can definitely drink any motor yacht season under the table, for sure."
Below Deck Sailing Yacht is on Monday at 8 pm ET on Bravo.
RELATED: Gabriela from 'Below Deck' Worked on Richard Branson's Bella Vita Sailing Yacht (Exclusive)