'Below Deck': Captain Lee Admits the Crew Were Isolated When COVID-19 Hit
Captain Lee from 'Below Deck' shared that he and the crew were 'pretty isolated' when the pandemic hit.
Below Deck Season 8 collided with the coronavirus as Captain Lee Rosbach is seen saying, "The f**king world's going to hell in a f**king handbasket" when he learned COVID-19 may be a problem during filming.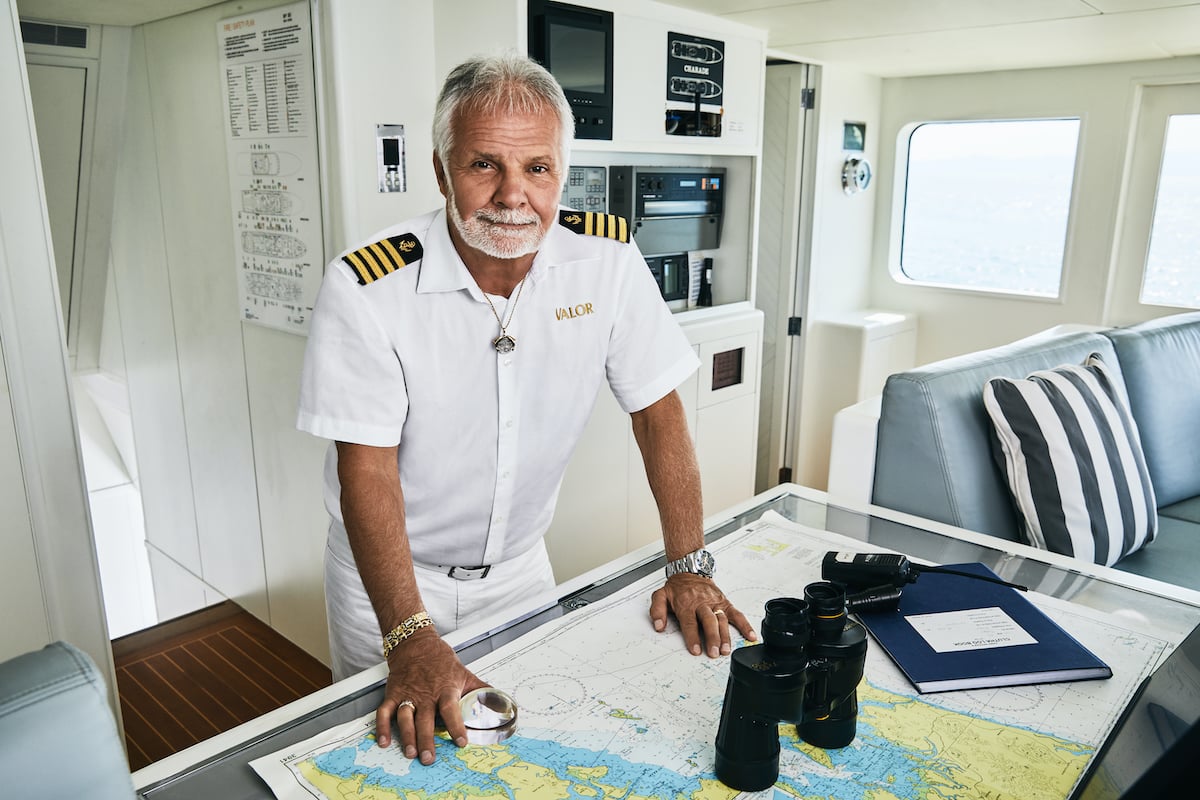 The crew started filming season 8 in February, but the season was cut short when many countries, including the US were locked down due to the pandemic.
Rosbach resurfaced on Instagram in mid-March, sharing a photo of Ft. Lauderdale beach. "Not a swinging dik onFt Lauderdale Beach," he captioned the image. "Spring Break 2020 brought to you by #coronavirus. All beach goers banned. Today at 5 pm all restaurants and bars close for 30 days. Be safe and use common sense peeps."
Rosbach recently offered insight into what it was like to learn that a pandemic threatened while the crew was at sea, shooting the season.
The crew is isolated on the boat
Rosbach shared that even with communication, the crew is still pretty isolated. "You have to keep in mind that we're pretty isolated there," he told E! "We're kind of like, in a cocoon…in spite of the fact that we have satellite, we have everything that we need, but it comes in a little bit late and a little bit tardy."
"Not to plug another show, Don't Be Tardy for the party when it comes to staying up to date with things," he joked. "It can't be helped. You're wondering what's really going on in the outside world and how much information are you getting. And we still have our jobs to do."
The crew's reactions were filmed as they received information on the pandemic in real-time. Rosbach said he never panicked about the news but was concerned.  "When you work on a yacht and you work on a superyacht, you're used to the unexpected and things coming up and emergencies happening," he said. "It has a tendency to prepare you, more so than the average individual, I think."
Yachties were well-prepared to deal with pandemic conditions
Rosbach and the crew went into preparation mode when they realized the pandemic hit. "But it happened, and it happened in real time," he told E!. "The thing that you have to do is realize, 'What can I do? What can I do to make it better?' Take care of the things you can take care of."
He reflected on how yachties in particular are designed to deal with situations like a pandemic. "I think the yachting industry, especially the charter industry, is very well suited to deal with it," he said. "Because once we leave the dock, I mean, we're totally isolated."
While most businesses went into shutdown mode, a number of crew members shared on Instagram they continued to work. Stew Jessica More from Below Deck Mediterranean often posted videos to her Instagram story wearing a mask and discussing COVID-19 protocols being taken in yachting. In fact, many wealthy individuals fled to a private yacht to escape the pandemic.
"It's probably thrived a little bit," Rosbach said about the industry. "It's the ideal vacation that you can still take because it's accessible to people and they feel safe."