'Below Deck': Captain Lee Blasts Deckhand Shane Coopersmith, Asks if He Had Hearing Loss
Captain Lee Rosbach from Below Deck is trying to remain optimistic about deckhand Shane Coopersmith, but he recently made it clear he doesn't like what he's seen thus far.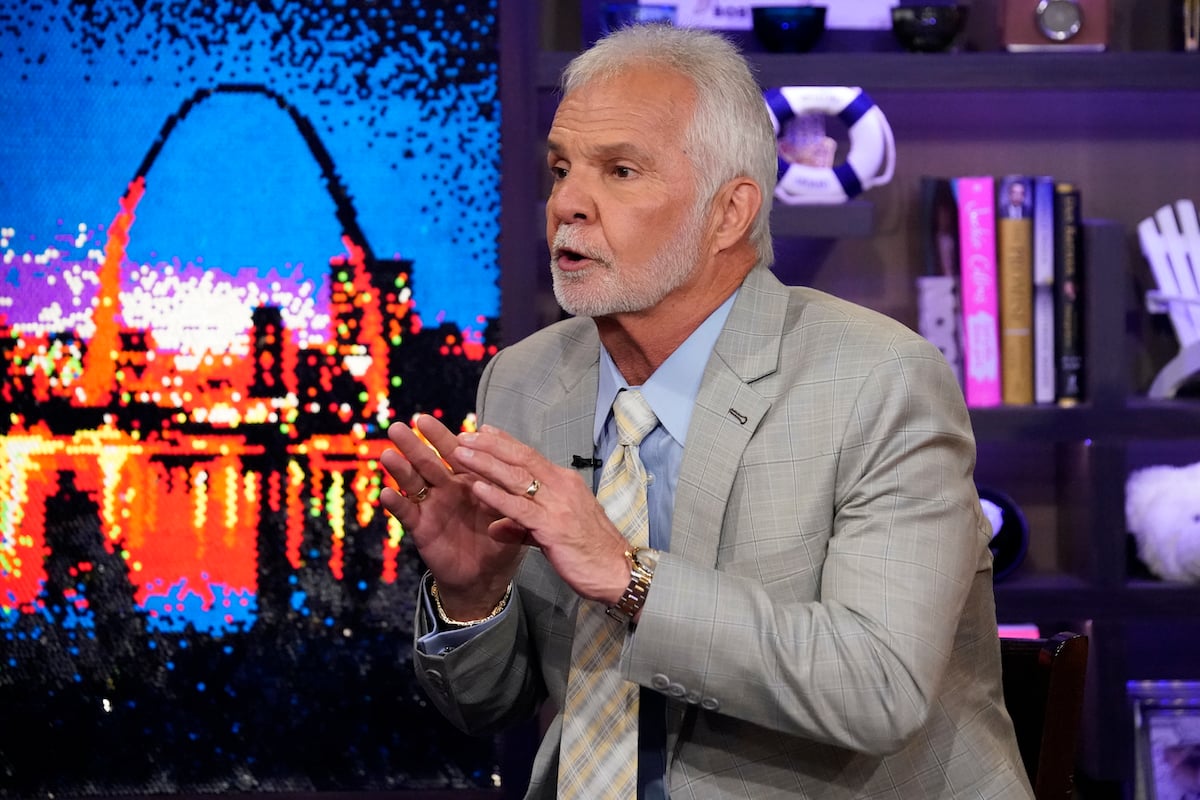 Coopersmith is admittedly green but his learning curve seems almost too vast. He struggles to carry heavy objects and forgets his radio. He also doesn't seem to realize how much work is involved with being on deck too. But despite his fumbles and misses, Coopersmith remains optimistic earning the snarky nickname "Sunshine" from bosun Eddie Lucas.
"I also appreciated the fact that you let 'Sunshine; know that if he couldn't take a joke that he was probably on the wrong crew," Rosbach blogged about the recent episode. "I def concur with that."
Captain Lee hopes Shane Coopersmith can turn it around
Rosbach offered insight into how the crew is doing in his blog. He had a rose and thorn moment for everyone, but a few more thorns for Coopersmith.
"Shane, did you lose your hearing this week, or were you just being dumb and not responding when a Superior, calls you," he wrote. "I'm giving you the benefit of the doubt and go with temporary hearing loss. Oh, and did you want me to get you a refreshing cocktail for when you finish your swim, yeah, the one that I don't think you asked permission to take during our first charter."
RELATED: 'Below Deck': Captain Lee Plans To Rock Maui Jim Sunglasses This Season and Reveals His Favorite Styles
"Oh, and that hearing loss seemed to effect you during that time as well didn't it," he added. "We may have to get that looked at. If you are going to make it, you had better suck it up cream puff, because that behavior is never going to cut it with me, or with Eddie either."
'Boom?'
Rosbach especially wasn't keen on Coopersmith's reaction to losing deckhand Avery Russell.
"Oh, and when Eddie informs you that you and James are going to have to pick it up because Avery had to leave, you say BOOM?" Rosbach wrote. "What does that even mean? Must be a generational thing I suppose." Lucas told Showbiz Cheat Sheet he too had some challenges with the younger deckhands' vernacular.
"Working with a younger group that I don't really hang out with in my day-to-day personal life, there was definitely like, I don't understand what you're saying," he said. "Like what do you mean 'on fleek?' Like I don't understand this lingo, you whippersnappers."
RELATED: 'Below Deck': Eddie Lucas Dishes on a 'Crazy' and 'Fun' Season 8 (Exclusive)
Rosbach hopes Coopersmith can find his groove. "Listen Shane, you have all the potential, and I would hate to see you waste it, but if you want respect on my boat, you get it the old fashioned, way, you earn it," Rosbach continued in his blog. "That my friend takes work, not just getting thru with your morning yoga and then having to put your mat away while everyone else is working. Not the best way to start off so I'm hoping that you pull it together, because I feel you could be a great asset." 
Find out if Shane Coopersmith figures it out on Below Deck, every Monday at 9/8c on Bravo.