'Below Deck': Captain Lee and Colin Macy-O'Toole Reveal Where Production Crew Sleep and Take Breaks
Captain Lee from 'Below Deck' and Colin Macy-O'Toole from 'Below Deck Med' share exactly where the production crew sleeps, plus reveals where they take their breaks.
Below Deck viewers are always wondering if the production crew sleeps on the boat and if they take breaks down in the crew mess with the cast.
Both Colin Macy-O'Toole from Below Deck Mediterranean and Captain Lee Rosbach from Below Deck addressed these curiosities in the past and shared where the crew snoozes and goes during break time. The short answer is the production crew does not mingle with the cast and guests. In fact, they are given enough space so that they too can get away from work for a few hours.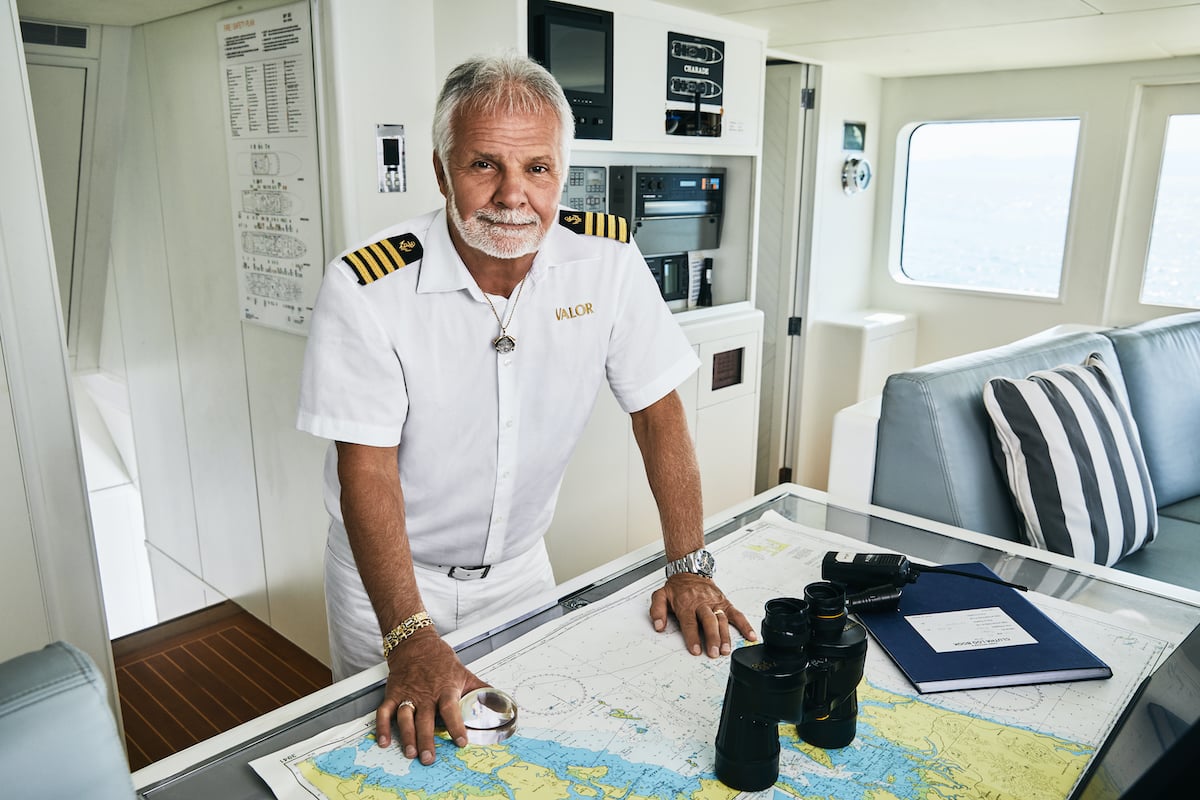 The production crew sleeps in a hotel on land
A fan recently asked Rosbach if the production crew sleeps on the boat. His answer was pretty brief, which was, "Not on the boat." Bravo offered some additional insight into this question during Below Deck Season 7, which was filmed in Thailand.
"With a team so large (and only so much room on the yacht), the entire Below Deck production crew sleeps in hotels," a producer told Bravo. "When the yacht is docked, they walk to the yacht. When the yacht is anchored, they take a water taxi."
Producers also shared that about 50 production crew members were on-site during season 7. Plus the majority of the crew members had filmed previous Below Deck seasons. It also takes about two weeks prior to filming to get the boat ready for the season to take place.
Macy-O'Toole told Showbiz Cheat Sheet setting up the boat also means turning one room on the yacht into the control room. The yacht gym was transformed for Below Deck Med Season 3. "They ripped out the gym on the boat and made that their control center," he said. "So, you have the electric guy, you know, probably the internet guy that they have to rip out the gym equipment and put in like 15 flat-screen TVs so they can watch us do whatever."
The production crew does not chill with the cast during breaks
Below Deck viewers will see the cast retreat to their bunk or to the crew mess for breaks. The production crew are also afforded some privacy and even get to leave the superyacht for their break.
"There's usually another boat that they rent out that follows us no matter where we are," Macy-O'Toole told Showbiz Cheat Sheet. "That has different [production] crew members on for shifts like breaks and stuff. Like, if they're on a break, instead of going back to their hotel or land, there's usually another boat. No matter where we go, they can stay on that boat for like an hour or so until they have to come back."
The production crew also has quick access to get on and off the boat too. "[Production] also rent out a water taxi for six straight weeks when there's someone who needs to go back to land or they change shifts," he added. "The water taxi drives out to wherever we are and they switch out the crew."