'Below Deck': Captain Lee Expresses Shock Over the Season – 'She Really Didn't Just Say That Did She?'
Captain Lee Rosbach said this season of Below Deck had his jaw on the ground. And he shared that he is watching it in real-time and continues to be in shock with what transpired.
While Rosbach didn't address specifics about the season, he reiterated that he is not privy to the drama that occurs "below deck."
Rosbach, along with Captain Glenn Shephard from Below Deck Sailing Yacht and Captain Sandy Yawn from Below Deck Mediterranean shared in the past that they typically don't have details of the crew drama during the season. Rosbach said this season is no different.
Captain Lee said he is as surprised as anyone with 'Below Deck'
While Rosbach did not refer to this season's big drama – Heather Chase repeating the N-word multiple times during a drunken night out – he did say he was shocked with how the season played out. "I'll tell you what, I'm as surprised as anybody," he said during a discussion on The Morning Show. "I'm watching it and I'm just like, I pull my glasses off. And will be like, 'Did I see that right?'"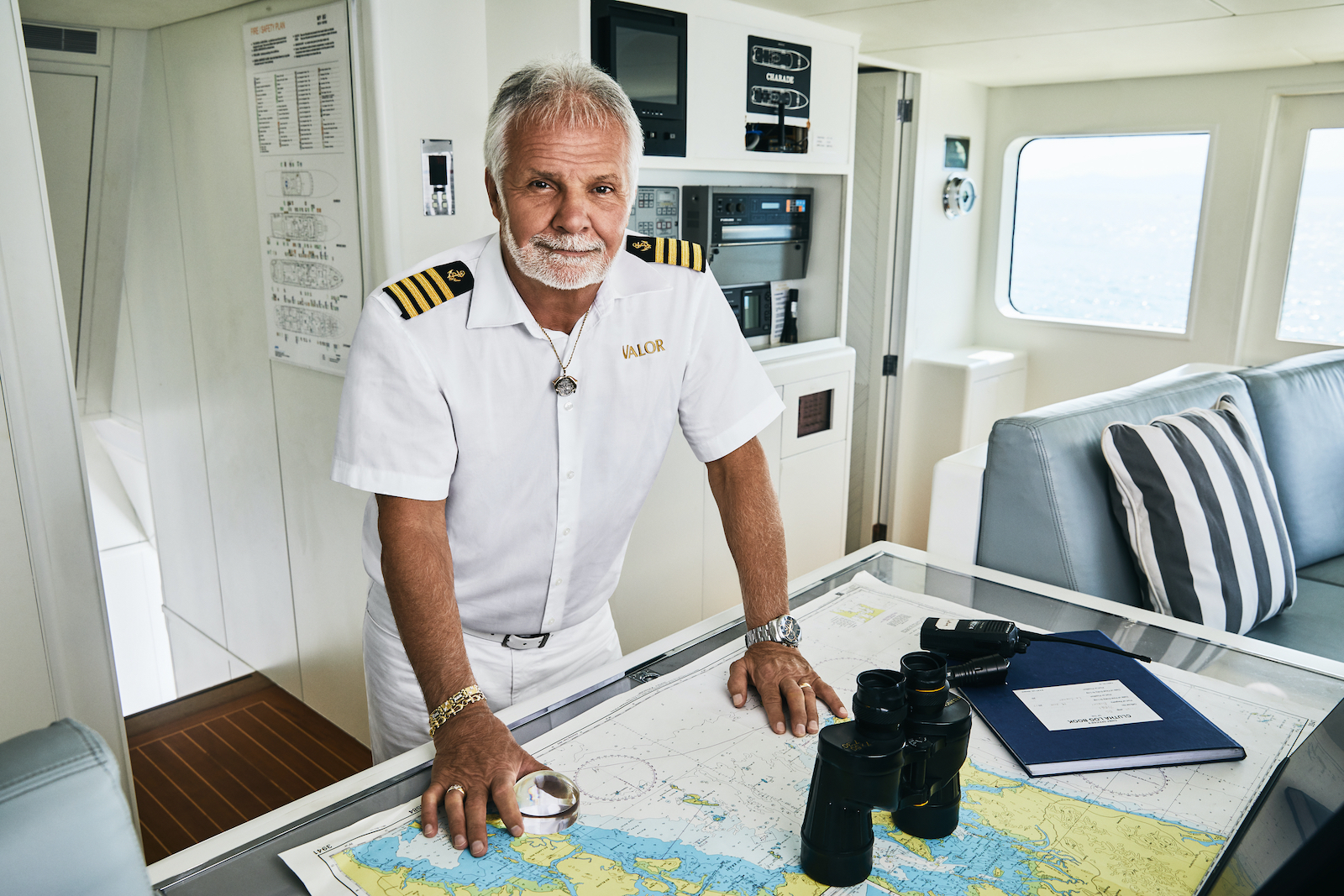 "Or I'll hear someone and go like, 'No she really didn't just say that did she?'" he continued. "But I'm looking forward to what's coming down the road. Because I see it the same time you do. Even though I lived through it, all the stuff that happens, in the galley while I'm up in the wheelhouse, I'm not privy to."
Captain Lee said he won't tolerate racist behavior on his boat
Rosbach revealed in a few of his weekly blogs that he would not tolerate the N-word being used on his boat. And had he known, swift action would have taken place. "This has certainly devolved into something I didn't see coming this season, but like I always do with the elephant in the room, lets take this head on," he wrote in a Dec. blog.
RELATED: 'Below Deck': Eddie Lucas Shares Which Season 9 Crew Members He'd Absolutely Work With Again (Exclusive)
"I was truly disgusted by some words used in this week's episode that I will not repeat; I find them despicable," he added. "The word I heard used casually on this week's episode is not one I tolerate in any way shape or form on my boat. Nor will I ever, moving forward. I wish I knew about it earlier and swift action would have been taken, but let me be very clear, it isn't acceptable, ever."
Other captains don't know what goes on 'Below Deck' either
Other captains have dealt with drama in the past that they said they didn't know about either. A good portion of the drama occurs during the crew nights out. Yawn said during Below Deck Med Season 6 she had no idea how volatile some of the crew became when they drank.
Captain Sandy Yawn said she had no idea chef Mathew Shea quit after drinking too much with the crew. "It explains a lot, you know, from the beginning of the season with him leaving and then quitting a second time," she said in a Bravo video. "It just really shows the character. You know, obviously, I don't see this. I don't go out with them. And then when I do [see it], it's wow. I just am blown away. I think that's been the most volatile crew experience I've ever witnessed watching a show."
RELATED: Below Deck's Eddie Lucas Has No Bosun on Season 9 – Is That Normal? Captain Sandy Explains (Exclusive)
Shephard also had a wild crew last season. Some of the behavior he wasn't thrilled with but he said that's what happens in yachting. "I don't see everything, obviously. I don't see everything all the time. But that's pretty much yachting. There's a lot of drinking, and there's a lot of hooking up," he said on the WWHL After Show (via Bravo).
"Obviously, we don't tolerate drinking when we're working, when we have guests on board, but when we're letting off steam in between charters, yeah, it's part of the industry," he admitted. "And hooking up is the same. We're working close quarters. Good-looking people, you know, I mean, it happens."