'Below Deck': Captain Lee Goes on the Defense About His Anchor Watch Policy
Captain Lee Rosbach from Below Deck found himself playing defense when fans and Captain Sandy Yawn from Below Deck Mediterranean made remarks about why anchor watch is vital to maintaining safety at sea.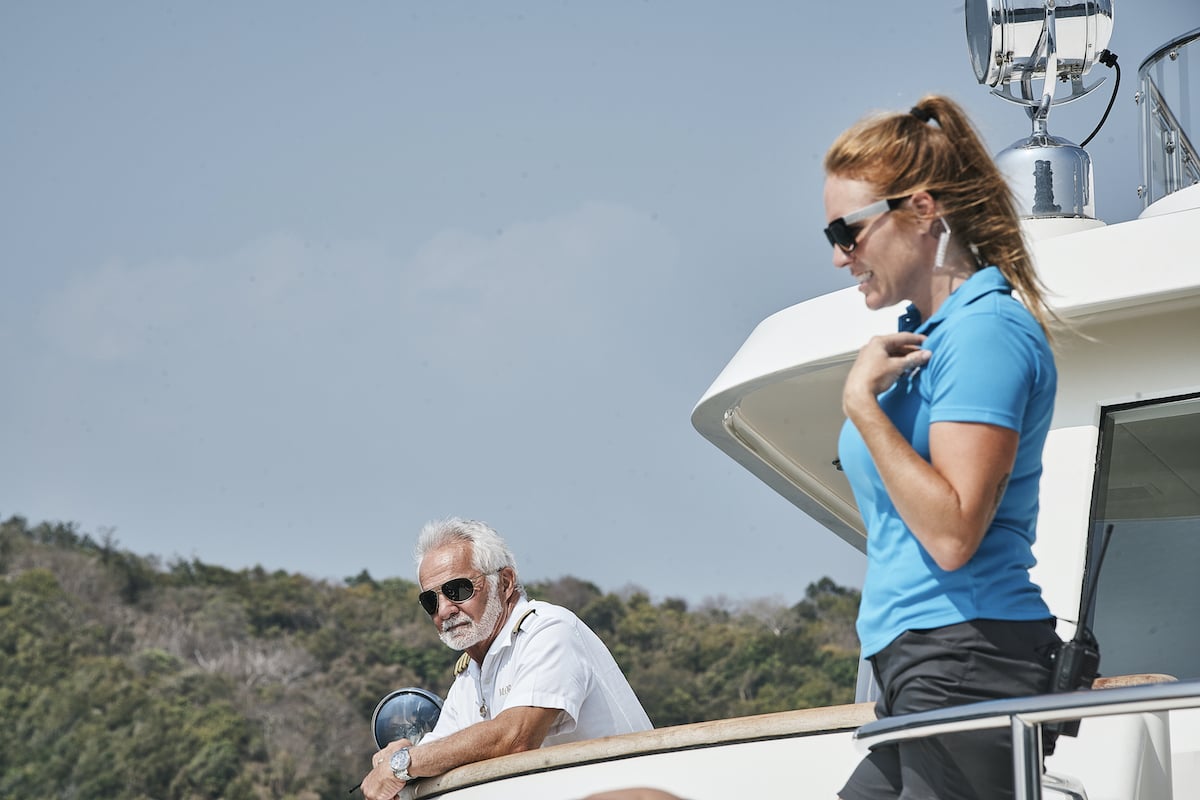 Rosbach originally responded to a fan's question about anchor watch. Deck crew members are often seen burning the midnight oil on Below Deck Med, sitting in the bridge during the night for anchor watch. A fan wondered if perhaps footage of Below Deck anchor watch simply wasn't shown.
But Rosbach said he doesn't always do anchor watch. "Nope, no need for it in some cases and others call for it," Rosbach replied to the tweet. "I only do anchor watches when called for. I do not compromise safety, but when I deem it necessary I do have them. It's a situational call. Up to the Capt." The seemingly innocent tweet set off a fire of controversy and even a comment about anchor watch from Yawn.
Captain Lee explains his comment
Rosbach felt the need to add more context to his tweet when fans continued to ask why he didn't always do anchor watch. "Great question, a lot of factors," he responded in the thread to when and why he would do anchor watch. "Weather, how deep was your first drop. In the Caribbean we may be in 10' of water so if I have good holding, and the weather says 10 kts. for the next two days and I put out 200' of anchor and chain, I'm not moving."
"Now that is not the only factor, but in almost all of the yachts I run I have all of the same all of the radar, anchor alarms in my quarters directly behind the bridge within 10 ft. of me in my room, which are on all night Trust me, if my a/c fan stops, I wake up," he continued in the thread.
He assured fans he's fully aware of safety even throughout the night. "So, it's the way Capt's are wired. We all sleep lightly and I can't tell you how many alarms, I've investigated at 2-3 in the am and solved on my own. Plus the engineers do their reg checks thru the night. I do not compromise."
Captain Lee says safety is paramount to him
Rosbach added that safety is his main priority. "Safety is paramount to me and I will not entertain the idea from anyone who thinks or unjustifiably so, thinks I do. I really hope this puts this to bed."
"If I assign an anchor watch, it's solely based on the fact that conditions warrant it strict for safety concerns period, and have never hesitated to do so," he remarked.
Fans had more questions about anchor watch when Yawn shared an article about the captain who was at the helm of a deadly boat fire in California. The captain was recently indicted on federal manslaughter charges. "'The grand jury cited three specific federal safety violations – failures to assign a night watch or roving patrol aboard the boat, to conduct sufficient crew training or to conduct adequate fire drills,'" Yawn tweeted.